The benefits of mobile forms for data capture can be felt almost instantly in any business – here are 9 reasons you should make the switch to automated data capture
A reduction in paper usage and costs, accurate and automated data capture and collection in the field and data-driven decisions – the benefits of mobile forms can be felt almost overnight when implemented across your enterprise.
So how exactly can mobile forms help my business?
We're glad you asked. In this article, we'll explain a handful of the key benefits of mobile forms and why businesses are choosing to leave paper behind and harness the power that digital transformation can have over enterprise operations.
Mobile forms present many benefits across enterprises of any size, whether it's accountability, cost-saving or capturing data for compliance and security. The "Oh, I forgot to fill that form out" excuse can almost be completely obliterated overnight. Automated data capture solutions like forms2 help you in a lot of ways!
Wave goodbye to incomplete forms and ambiguity. Say hello to accurate decisions.
Check out our video case study on the benefits of mobile forms for data capture:
How mobile forms have evolved into business apps
If you're not already familiar with mobile forms, in a nutshell, they replace your paper forms with digital versions. Allowing for more accountability, accuracy and a reduction in paper usage, plus many more benefits. If you're wondering should you consider switching from paper to digital forms – this is your sign.
You can scroll down to the benefits below, but before you do, it's important to understand how the common mobile form has evolved into fully-fledged business apps, allowing for digital transformation that improves business processes across any industry and streamlining automated data capture.
A business app can include a selection of components that allow for cross-departmental communication of data and information. You can use it as an invoice generator, signature capture app or for field data capture in conjunction with mobile forms – or all of the above! One of the major benefits of an enterprise mobile business app is that it can also include a complete weekly site operating procedure checklist, barcode scanning capability, data analysis, risk assessment and sales figure forecasting. These different parameters of your business can all feed into your mobile business app.
Mobile forms are more than just filling out a checklist, they're there to help facilitate digital transformation that the entire business can benefit from.
You may think that the common signature capture and digital field and data capture methods only affect one department, but the entire business can use those signatures for compliance and make decisions based on the data collected by field workers to generate accurate reports and drive business goals.
A mobile form partnered with a mobile data capture app is one of the greatest technological advancements businesses can implement.
In fact, a YouGov survey stated that 80% of business leaders from data-driven organisations feel as though they had a 'critical advantage' over businesses that didn't use data during the Covid-19 pandemic. Manual data capture is out, automated data capture is in!
But on to the benefits of automated data capture!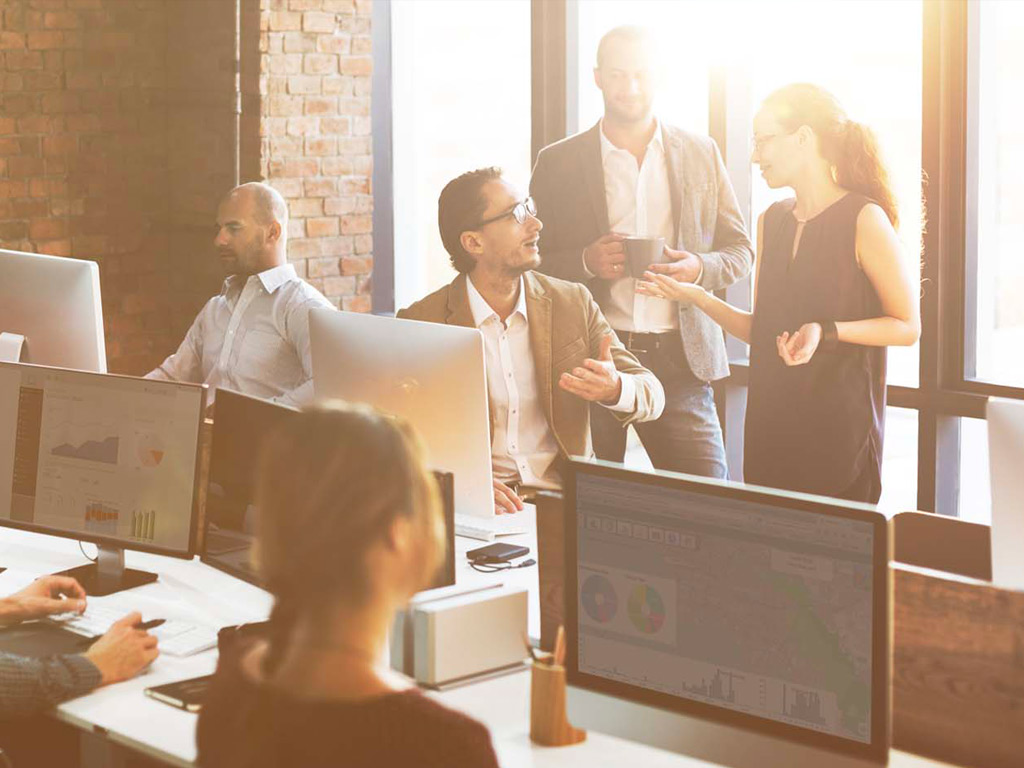 Here are 9 benefits of mobile forms for automated data capture
The 9 key benefits we'll discuss here are:
1. Reduction in paper costs
2. Time-saving
3. Accuracy of data
4. Contactless signature capture & electronic signature
5. Data-driven decisions & trend tracking
6. Accountability
7. Data security & compliance
8. Instant invoicing
9. Offline data capture
1. Reduction in paper costs thanks to data capture technology
Let's cut to the chase, here. The use of mobile forms heavily reduces the use (and need) for paper in the office and the field. Manual data entry via paper is eradicated. This is perhaps the major benefit businesses of any size will feel instantly.
How will data capture technology reduce costs for small businesses?
Let's use our paper-to-mobile ROI calculator available in the forms2 app to work out a cost-saving figure.
Let's say you have:
10 field workers
Filling out 10 forms per week
It takes 10 minutes to fill out each form
The average hourly wage of a field worker (based on £30,000 per year) is £15
It takes 10 minutes for your back office to then process a form
The average wage of an office worker is (based on £30,000 per year) is £15
You are spending and using:
You're spending £2,208 on average per month on paper costs
Using 722 hours per month
The estimated cost of a standard forms2 planfor 10 users is £160.
By using a mobile form builder with automated data capture solutions available on the forms2 platform you could be saving:
As you can see with this quick calculation, you can save £2,048 per month (with a standard forms2 plan) Overall that equates to a saving of £24576 per year. And that's for a SMALL business with 10 employees!
2. Time Saved compared to automated data capture
In case you're wondering, yes mobile forms save a lot of time as opposed to paper forms. Our example (image above) showed that implementing the forms2 mobile app platform helped save 668 hours per month based on 10 staff and 10 forms per day. With a standard forms2 plan your business could save 668 hours per month, which equates to 8016 hours saved per year!
Let's break that down with some examples, shall we?
Paper forms can take some time to fill out (we were being generous with a 10-minute time limit) as some forms may have to be filled out in triplicate, signed by many different people and contain multiple fields that need to be accurately completed.
With a mobile form, you can fill out one form. Once. And let the data capture app do the rest. This could include auto-populated fields and skip logic (otherwise known as conditional logic), which essentially guides the user to specific fields based on certain parameters you set. Once they've filled out a section of the form, it can automatically skip or auto-complete fields based on earlier answers. It will then send the form to the back office, to others who need to sign it or to the client – whatever you wish! That's 3 different processes distilled into one app-based form in a matter of seconds!
No trudging to the office to hand in a form. You no longer waste time trying to find the next person to sign the form on site. It's sent immediately.
If your workers are using 722 hours per month to fill out forms using manual data capture, you could be drastically reducing that time!
This is another incredible benefit of mobile forms that businesses will feel after implementing a mobile business app platform with mobile form capability. You basically slash manual data entry and manual data capture times.
Japanese knotweed managed to save hundreds of hours by migrating to mobile forms, enabling teams to generate complete forms with images in minutes, allowing workers to get their personal time back!
Art Systems skyrocketed productivity by clawing back 7.5 hours a day and saving upwards of £40,000 per year on average with mobile forms and apps.
View our mobile forms and business apps case studies here
3. Accuracy of data capture
Illegible signatures, badly scribbled notes or incomplete paper forms can cause serious havoc in the office, with admin staff having to make a phone call to check on parameters that have or haven't been filled out wastes time.
If the data you're working with isn't accurate or is partially missing, you can't make accurate decisions. Mobile forms guarantee that your workers fill out forms with accuracy as you can specify photo capture, mandatory fields such as signature, manual data capture specifics or job information and even auto-generate GPS location so you know exactly where the form was filled out and on what job.
You can specify every part of manual data in the form that is filled out. If it's not filled out correctly the user cannot quit the app or move forward. This makes it incredibly useful for the capture of accurate field data.
Say goodbye to incomplete forms and illegible notes thanks to contactless signatures and typed or auto-generated text.
Dean Smith, Project Manager at ALS Global told us he'd saved 600,000 minutes a year in phone callsclarifying incomplete paper forms and over £30,000 in admin thanks to forms2.
4. Contactless signature capture & electronic signature
We've talked about the benefits of contactless signature capture using digital forms in a previous article, namely the fact that you can speed up signature capture, without needing to hand over your mobile device. But this is another incredible benefit of mobile forms that use automated data capture, for both safety and time-saving reasons.
You may not want to share your device with someone based on workplace restrictions. In addition, job or specific task sign-offs may need a signature to go ahead. Contactless signature capture and electronic signatures with digital orms allow you to complete a form and send that form digitally to the appropriate person. You no longer have to chase them down with a piece of paper only to realise you don't have a pen or have to share devices.
We've mentioned it before, but a YouGov surveyfound that 84% of UK businesses print documents just to get them signed while 62% print additional copies just to obtain "wet" signatures. With some companies having to fill out forms and have them signed in multiples, they're wasting thousands on paper! With a huge percentage of those signatures illegible or unusable, it makes sense to migrate to mobile forms for this reason alone!
5. Data driven decisions & trend tracking
Mobile forms provide instant access to the data you've collected over time and can highlight trends captured data you may have missed on paper forms. By digitally storing and compiling this data you have instant access to everything you need to make accurate decisions.
Here's an example:
Let's say for example you work in roadside maintenance, and you're finding that potholes are starting to spike at certain times, but you don't have the time to go through all of your paper forms to figure out exactly when or why this is happening.
With a mobile form that you have set up, which includes timestamps, geo-location as well photo and capture data, you can collect the information you need. Once you have this information, you can ascertain when the most problems occur and at what times, allowing you to make decisions like orders for tarmac or bringing on extra staff at certain times to deal with the added demand. You know exactly when extra workforce and supplies are needed and how to deal with the problem at hand.
Furthermore, the tarmac team may want to use this data for analysis, and reporting on their KPIs whilst you keep track of jobs that are not completed or delayed, identifying reasons for delay or incompletion through analysis process data.
With mobile forms, you can analyse and compare the data you need and extract data when you need it via your existing databases or CRMs. Data is organised in the cloud and immediately accessible by those who need it, synced automatically so you're always up to date
6. Accountability of data capture
Accountability is essential on a job site for multiple reasons. Whether it's identifying the worker who completed the job and being able to ask them safety questions or even proving to a client that a task has been completed on a busy worksite – accountability protects your business and your staff.
Mobile forms enable iron-clad accountability through the use of user profiles and the use of multimedia data capturing name, time and geolocation.
This is especially useful in busy locations. Say for example you were installing an air conditioner on a busy building site. You install the unit and leave, taking photos after job completion and uploading your mobile form to the cloud. When the client visits a week later, they see that the air conditioning unit has been damaged. You have the ability to prove that your worker left the air conditioner in perfect condition and that someone else, likely another contractor, has damaged it. This leaves them liable for the cost of replacement, not you!
Tom Harvey, managing director at MAAC heating & Cooling actually used this feature to protect his staff from the costs of damage caused by another team. Read the forms2 digital forms case study here
"We've had instances where we've installed something, taken pictures of it and the client hasn't been back there for two weeks.
If it's a building site and other trades go in there and knock something, mess around or damage what we've done, we'll get a call to explain the damage.
In some instances, a client may say 'It works brilliantly, but the panel on the front is smashed' We've now got the proof to say it wasn't like that when we left and the client has seen the report. A lot of the time the client won't even question us now because they will have had the report.
They know we left the job in good condition and they'll then go and talk to the other trades that have been on-site to find out who damaged the product."
Managers have access to accurate data on the status of a task, when a form/task was completed and by whom. This allows for accountability, which ensures the right workers are being commended for the work they are undertaking and any problems on-site are addressed quickly.
7. Data security & compliance
Paper forms can be picked up and looked at by anyone. That's not ideal.
Data security and compliance are vital in the digital world and data breaches can not only ruin your reputation but destroy a business completely. A study by Forrester Research in 2015 found that most data breaches were not the result of external hackers breaking into digital files, but finding physical copies of documents! 25% of data breaches occurred because of a "malicious insider," and 36% were caused by employee mistakes.
This means a disgruntled employee with a grudge could potentially take your physical files and leak them.
Mobile forms secured in the cloud with specifically set form permissions and role-based security features offer that extra layer of protection you need. Mobile forms coupled with user permissions secure important business documents against hacks whilst allowing you to remain compliant with local and international data protection laws.
Only those with approved access can view data. This is one of the main security benefits of mobile forms.
8. Instant invoicing
Mobile forms reduce the time between service delivery, invoice and payment. Generating invoices can be very time-consuming. With a low code / no code mobile form data capture app, you can generate and send an invoice as soon as a job has been declared complete via your mobile form.
Where paper forms have to be hand-delivered, then processed by the back office, uploaded and an invoice generated for sending to the client, the mobile form can trigger all of these events and automatically send an invoice to the right email. That skips a lot of the work and ensures you're invoicing for the work you've completed every time!
Furthermore, you can compile a month's worth of jobs via your mobile forms, including images to prove the jobs have been completed and send them in batches for the client to approve. You no longer have to go digging for a missed form – it's all there in your dashboard!
9. Offline data capture technology
You won't have internet access everywhere you go. If you're down a mine shaft, up a tower or in the middle of a warehouse, you're going to hit dead spots in connectivity, especially in remote locations. Fortunately, mobile forms work offline.
Users can submit native mobile forms without a connection and see pre-loaded information on the project at all times. As soon as you get a connection the mobile app will sync and submit the form allowing teams to make accurate decisions.
If you're using a paper form to submit data, you may have to wait a day before trekking back to the office. With a mobile form, teams have access to data and can make decisions in minutes – not days!
Mobile form benefits in summary
Overall mobile forms or digital forms for data capture reduce business costs, increase accountability and help you make data-driven decisions whilst keeping data secure and ensuring compliance.
By making the switch from outdated paper to digital forms, you're also making your business eco-friendlier by reducing paper costs, reducing emissions from travel time to submit forms and streamlining commercial processes across your business.
What's not to like?
Mobile forms data capture and the forms2 platform
The forms2 mobile low code / no code business app platform allows businesses to reproduce their paper forms in digital format, which allows a seamless transition between paper and mobile forms.
Instead of using a pen, you're using your finger, selecting from the pre-existing drop-down menus or typing in answers instead of relying on your handwriting skills. Human errors are almost completely eradicated and the ability to capture imagery allows you to prove a job has been completed, or comment on the status.
Speak to a platform specialist at forms2 and build your own scalable Android, iOS and Windows business apps and mobile forms in hours, not months. Make data capture work for you with our mobile forms and data capture apps you can build in a day.
Watch our digital forms and data capture apps case study here: