Introducing our
Autumn 'Shoot for the Moon' Update
(part 3)
Enterprise Toolkit Enhancements
The Enterprise Toolkit enables clients to set up multiple "environments" under their master company account. This allows you to create separate child accounts for Test and Production use, or to provide complete separation between various departments.​​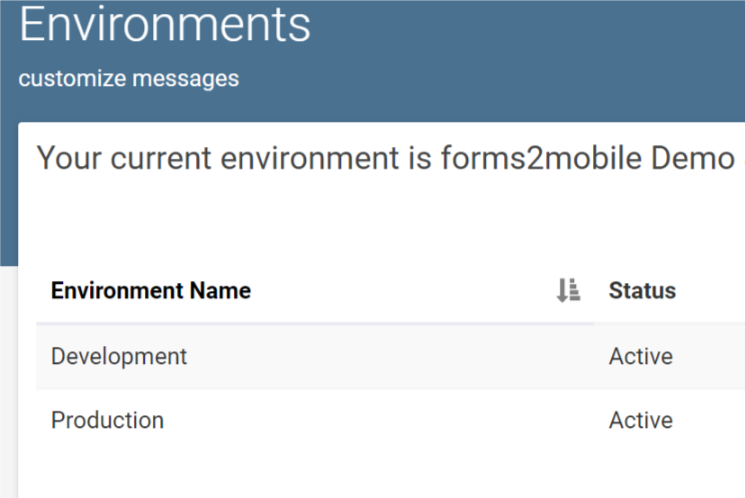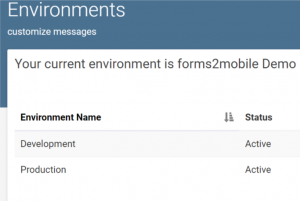 All billing is consolidated against the master company, users that exist in the master​ are not double-billed if also registered in a child environment.
A new user level has also been added – namely Enterprise Admin – which allows users of this level to switch their website login context between environments without needing to manage separate user accounts. We've introduced this to allow more separation between team administrators, and other higher level administrators that control platform concerns like Connection passwords, Billing, Environments (if using our Enterprise Toolkit) and other company level configurations. This new role is effectively the highest level for an enterprise user – we recommend that you review who needs this level compared to the regular Admin role.
Also included is our Repository functionality which allows customers to copy and synchronise Screens, Docs and other content between environments.  This enables a more controlled development and publishing flow for customers that want to run separated "Test" and "Production" accounts.
More features are planned to further enhance the Toolkit, particularly along the lines of enterprise identity and single sign on authentication options.
You'll be able to purchase Enterprise Toolkit from the new billing pages and you'll automatically get a free trial to test the features.
Support for Multiple Connections of the Same Type
To date we have only supported one Connection for each available Connection type.  For most customers this is sufficient, however for enterprise cases the need to support more Connection endpoints becomes necessary.  We're adding the ability to have multiple Connections as an additional feature of our Enterprise Toolkit add-on.
Enterprise ID Management
Part of the Enterprise Toolkit. We now support Okta and REST based user provisioning & single sign on (SSO).
We have high hopes for this new release, and we think you'll love all the new features, as they offer significantly more value and options to existing and new customers.  We'll be switching on everything, new features, new user types, new pages, progressively between the 25th October and 1st November. Keep an eye out for the updates and let us know what you think!