Get Gmail, Docs, Drive and Calendar for business.

Workspace from Google gives you everything you need to work wherever and whenever you need to. From your computer, phone or tablet, ready whenever you need it.
Google Workspace makes working together
a whole lot easier.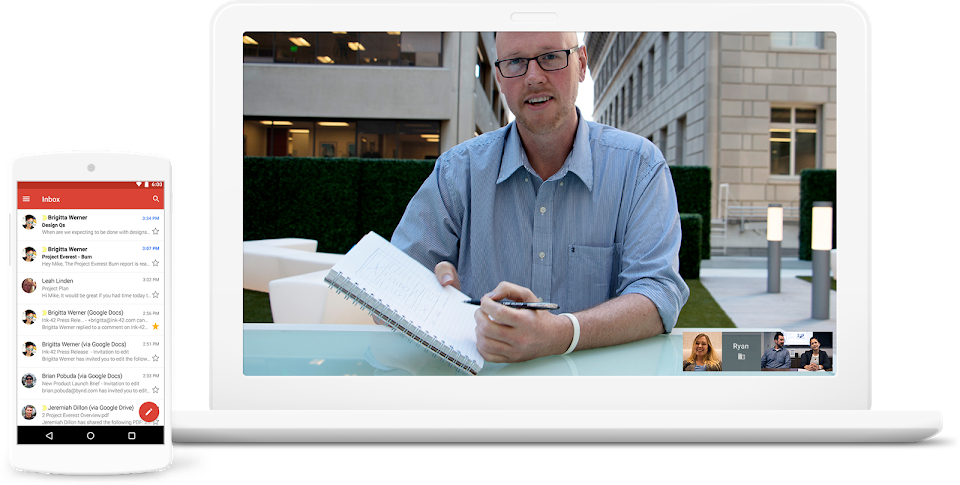 Your best work, face to face.
With Shared Calendars you can see when your team is available and schedule meetings with instant email notifications.
From any camera enabled computer, tablet or phone, instantly turn your meeting into a video conference for the whole team.
A picture is worth a thousand words, instantly share your screen to review and make decisions right there and then.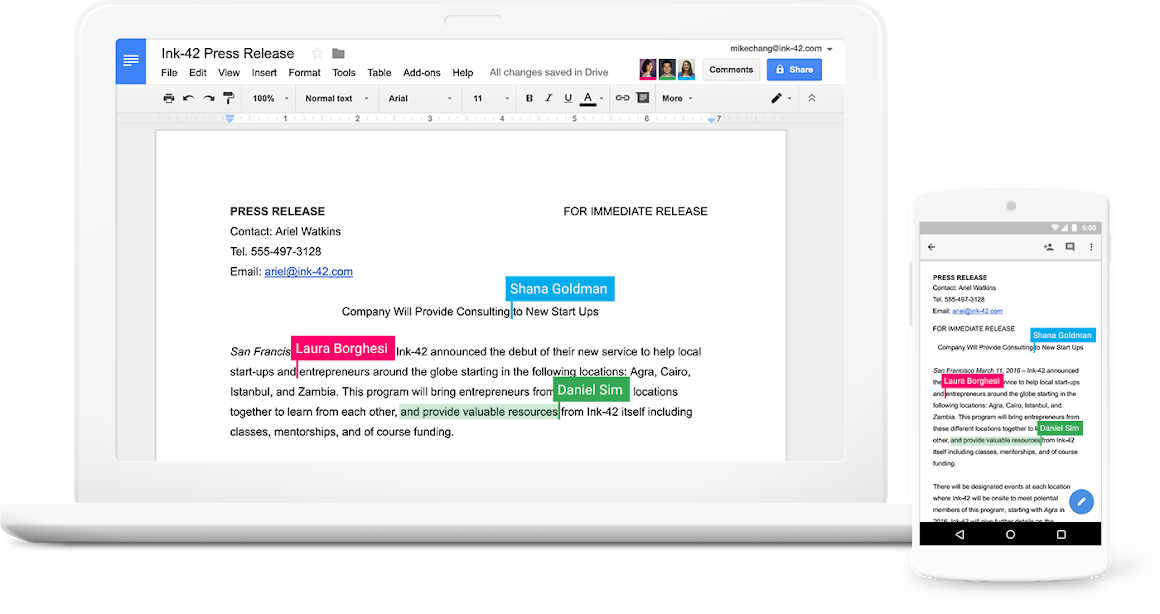 Work together in real time.
Spreadsheets, documents and slides work together from any device online or offline.
Work with your team and external collaborators in a document all at the same time. Changes are saved automatically.
Communicate with built in chat and get feedback on edits that anyone makes.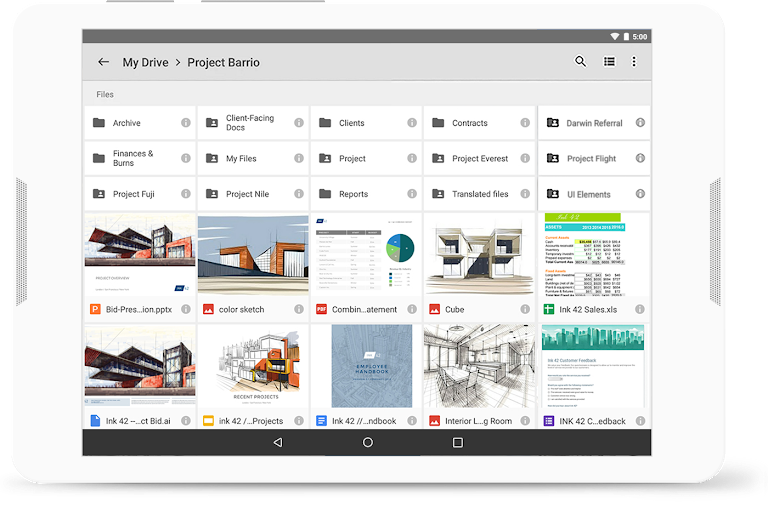 Cloud storage and sharing for all your files.
One secure location for all you work. Access your files from your phone, tablet or computer.
Share files with others and collaborate seamlessly, no email attachments required, everyone can access one version of the truth.
Your data and devices, secured.
Protect your company assets with strong security. Single Sign-On, 2-Step Verification and Endpoint Management. Keeps your data and devices safe.
Email and chats can be stored and archived, with controls for how long they are kept for.
Centralised administration for easily configuring security and policies.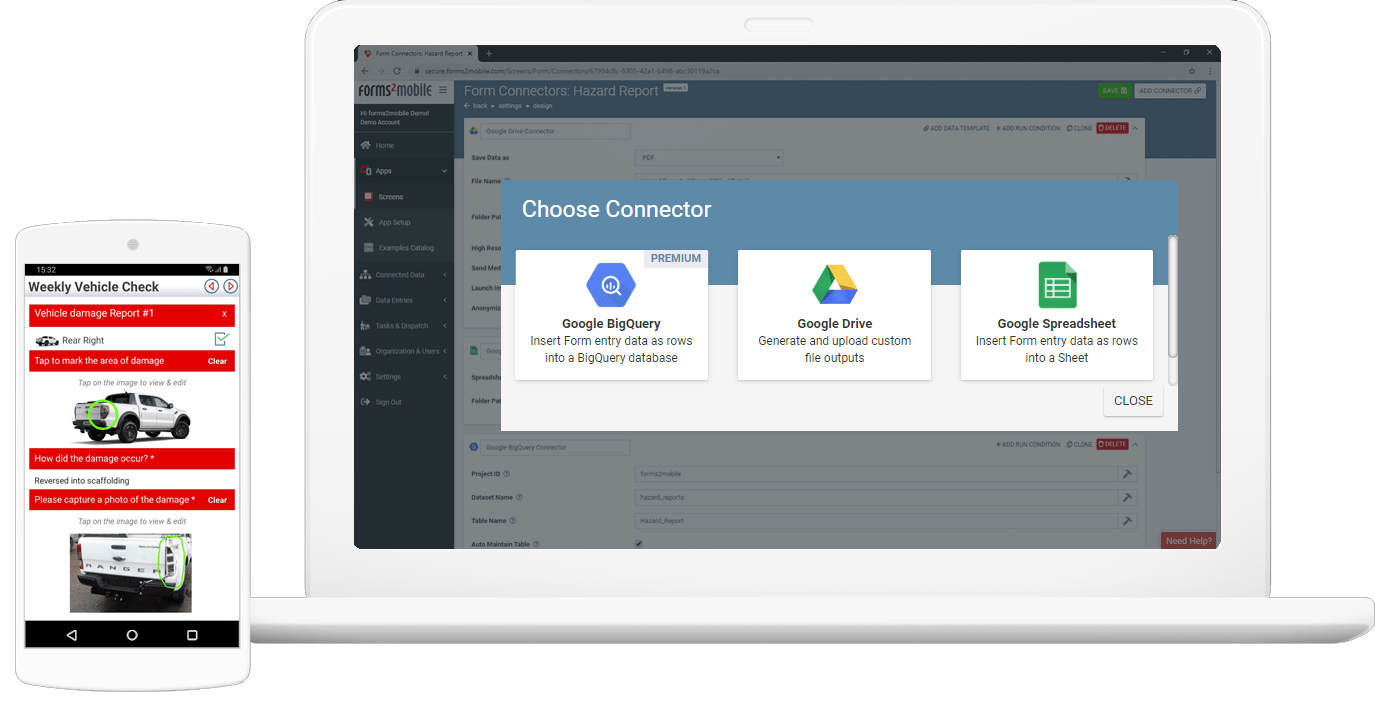 Fully integrated with forms2mobile.
Create new spreadsheet rows automatically when your field teams complete a form. Analyse the data with Google Data Studio.
Save documents in Drive whenever a site visit is completed.
Add new form entries directly to Google BigQuery data sets. Ideal for teams with 1000's of field workers.
Talk to us for a free consultation
Digital transformation is much more than a technological change. It requires a cultural shift in how you work. Our experts can guide your transformation by helping you deploy Workspace, Google's business productivity solutions, to achieve increased collaboration, greater productivity, and enhanced security.