Create Line of Business Apps & Processes.

Build Apps, Processes and Workflows with our drag 'n drop mobile form builder.

Publish direct to your mobile workforce and start collecting data within minutes
Build apps & workflows around your data.
We designed our mobile form builder with a clear concept & vision, "it's all about you." Our visual designer makes it easy for you to build powerful enterprise apps centred around your data, systems and processes.
Our app technology is built with enterprise data in mind, so data collection apps you build can handle enterprise workloads with ease and with great performance.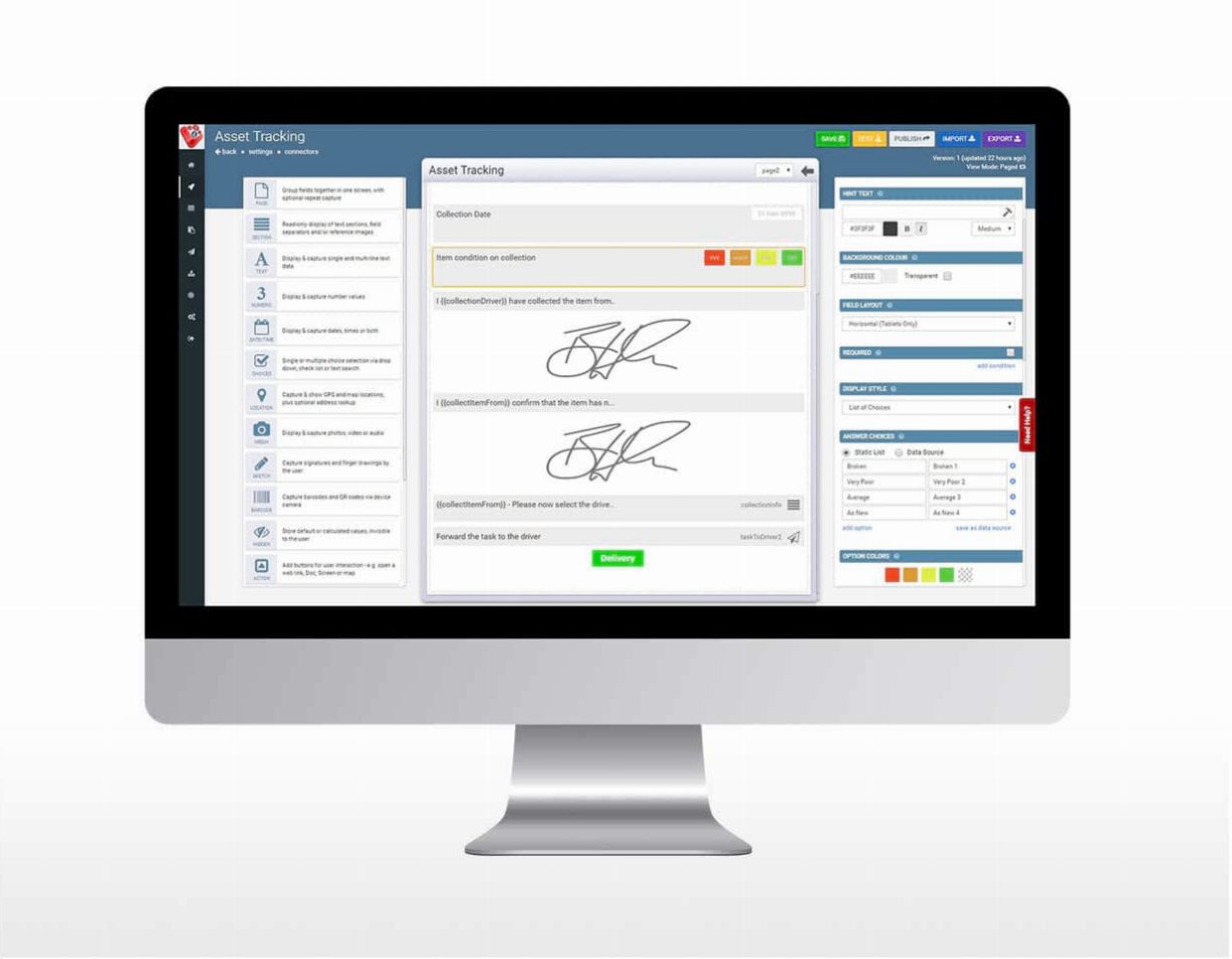 Build Powerful, Intelligent Mobile Forms With Ease.
Building your own mobile workflow apps is easy with our drag'n'drop designer. No coding or programming skills needed, and no need to involve IT. Publish forms and update your team in real time.
Choose Rich Intelligent Features.
Our ever growing list of features and functionality gives you ultimate flexibility to design a mobile workflow or process that works just the way you need it to.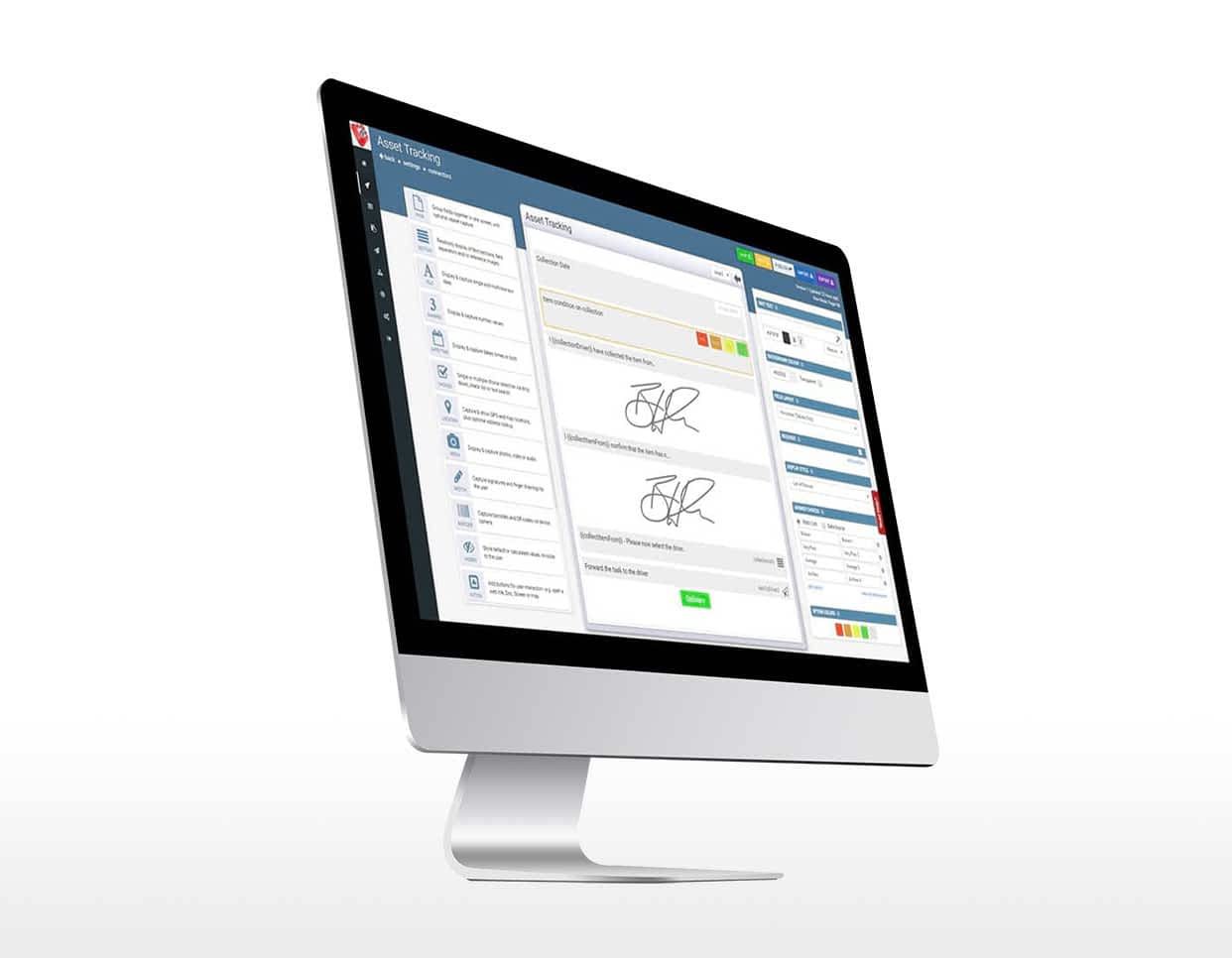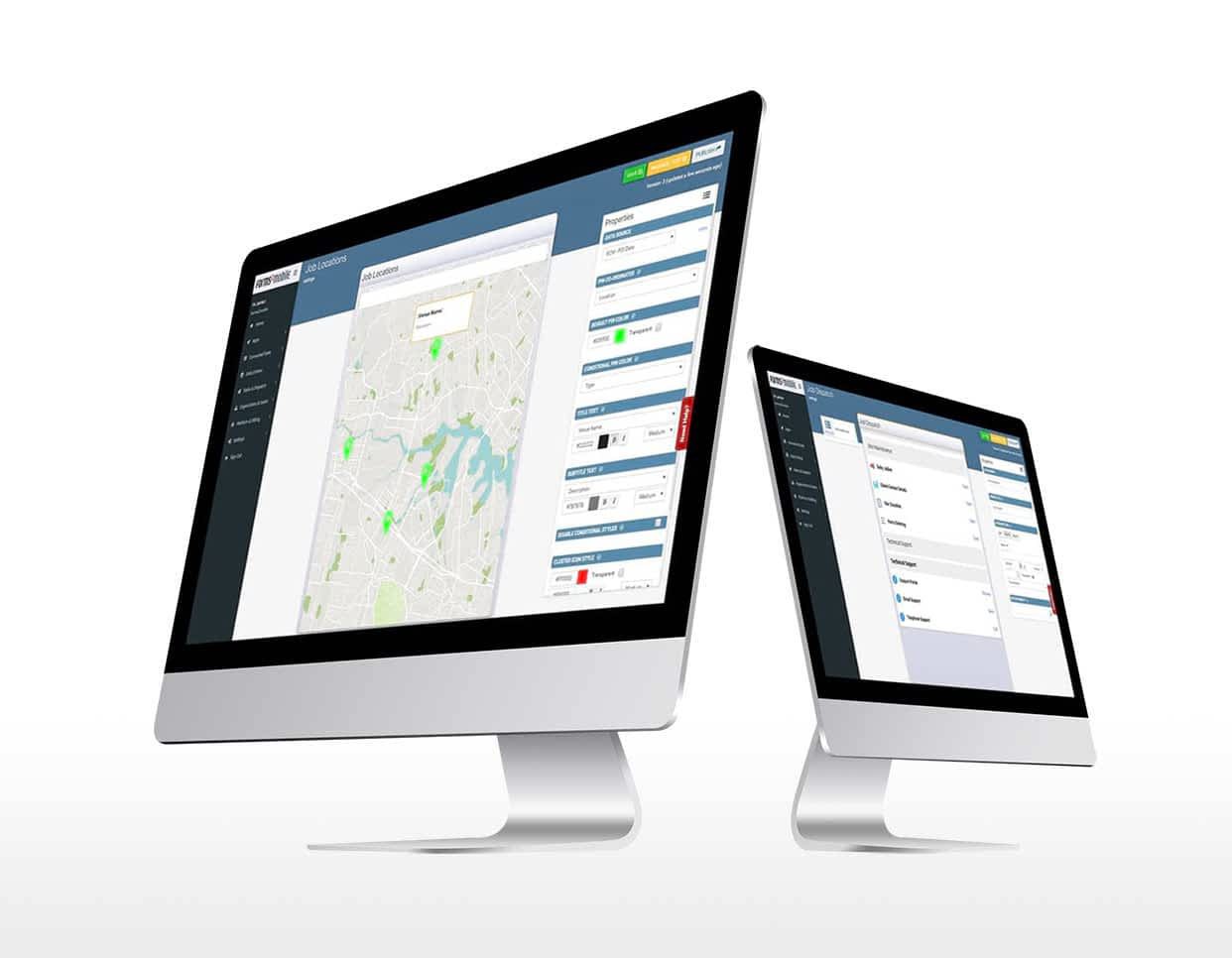 Smart Data Visualisation.
Turn your existing data into visual and dynamic processes and apps with enquiry and mapping screens. Open up endless possibilities for your team to access information on the move.
Job Dispatch.
Intelligent tasks and jobs for your team. Ensure the right task gets to the right person and is completed at the right location. Geo-fencing and navigation as standard.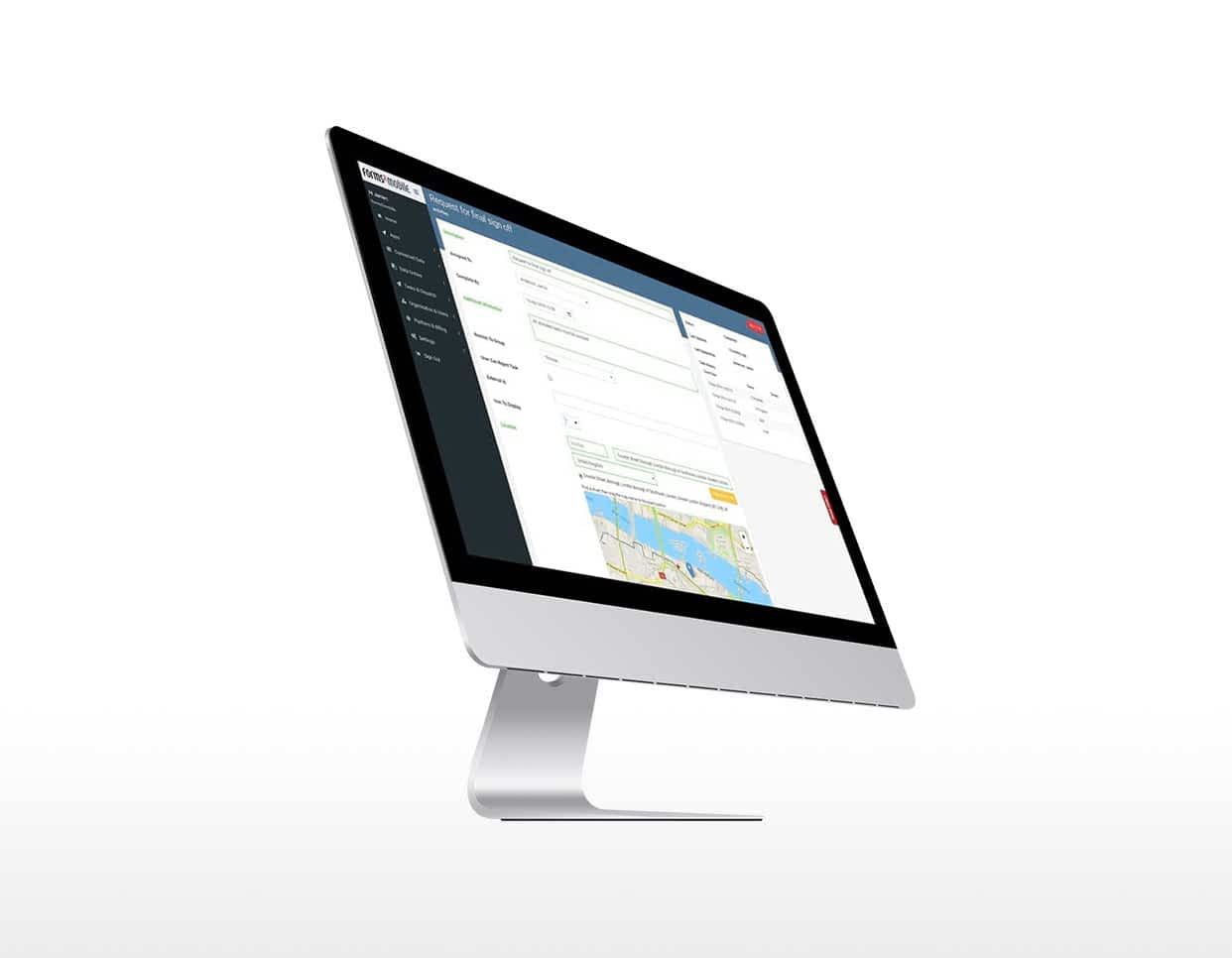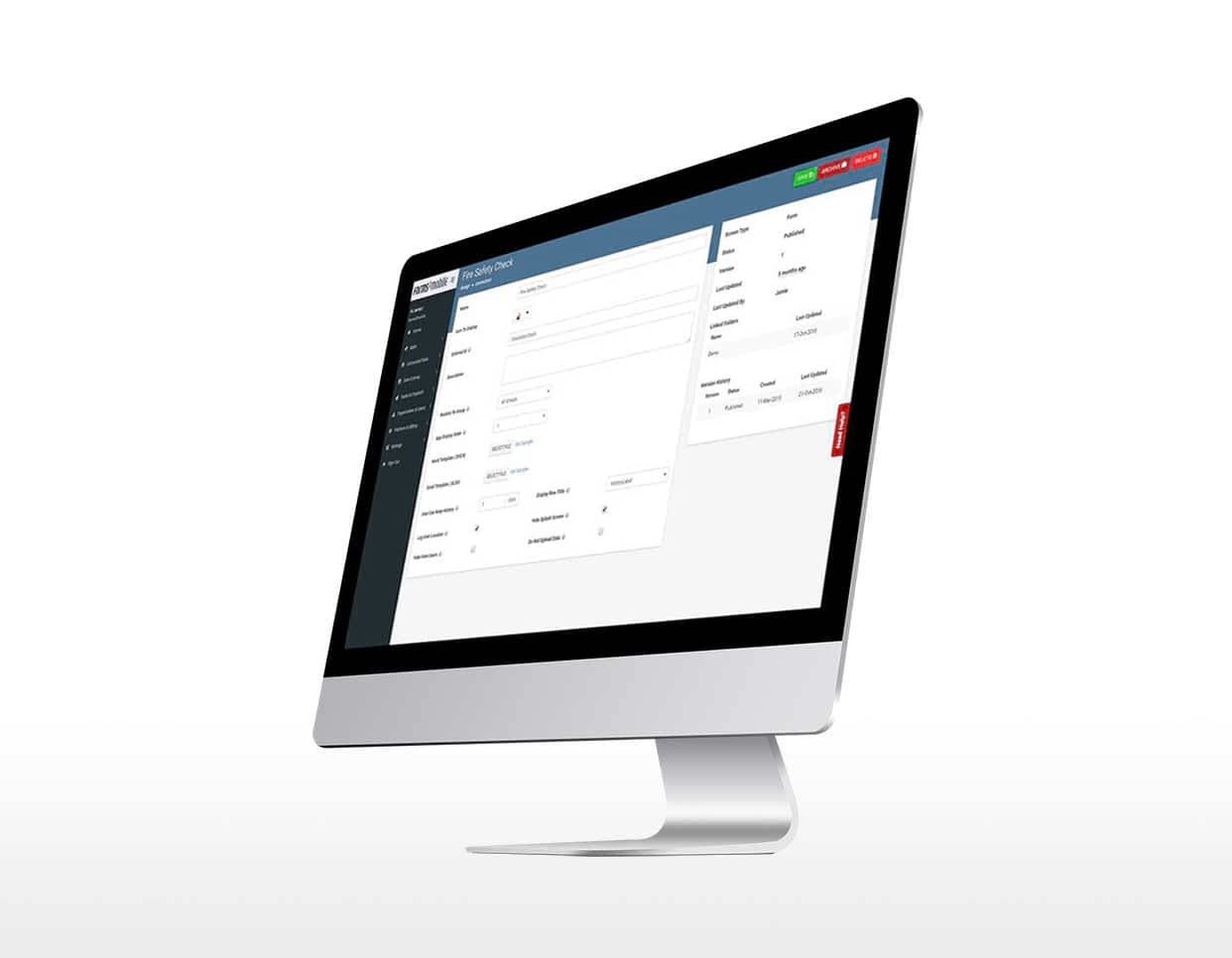 Documents & Manuals.
Service manuals, terms & conditions, instructional information. Maintain and distribute a library of information to your team to ensure they always have the latest version.
Industry Leading Features
Click an icon to find out more…
Signature Based Form Acceptance

Customers, operatives and managers all benefit when signatures are used for acceptance and approval. Make sure your business operations remain compliant by capturing signatures at key points within your workflows.

Intelligent Input & Logic Control

Lists, drop-downs, buttons, true/false and ratings questions all help increase the efficiency of your team by minimising the time needed to fill out mobile forms. Further enhance forms by using skip logic to specify paths of questions depending on previous answers.

Real Time Calculations

Automatic pricing, tax calculations, mileage, page scoring, answer weighting, mileage. Our sophisticated formula engine is baked right in across the entire platform meaning less errors, faster data entry and happier people.

User Roles & Security

Give your team only the access they need. You can define user roles based on job dispatch, accessing collected data, building workflows & forms, data source management and documents. Mobile users can be assigned to groups, giving access to only the forms and apps they need.
Images, Audio, Video

Capture an image of the site, record evidence of the incident, sketch a layout. Whatever media you need, images, video and audio. We've got you covered whatever you need. Add context to your images by annotating them before you upload them.

Verify Time & Location

Record the location, date, start and end times of when a job is completed. Use Geo-fencing when you assign jobs or tasks to a user to specify the location the task must be completed at. Navigation to a site or job comes as standard.

Why Type When You Can Scan?

Barcodes, QR codes and Near Field Communication (NFC), scan a tag or a code to retrieve data and lookup records instantly. You could scan the barcode of an asset and update it's service record, or you could scan an NFC tag to prove a location has been checked.

Business Centric Data On Demand

Access data and records from your existing databases or CRM's. Business and job critical data such as client details, parts list and pricing tables can be made available direct to your team.