What is citizen development and what are the benefits? Read how you can solve IT bottlenecks by introducing a drag-and-drop, low-code/no-code platform into your enterprise and enable your team members to create tech solutions at scale
In a nutshell, citizen development enables businesses to build custom business apps and bespoke IT solutions without the need for formal IT training through the use of low-code/no-code/drag-and-drop or LCNC platforms.
Citizen development empowers employees by giving them the tools to create IT solutions and business applications to suit their workplace needs independently, without draining the IT department's time. By using a drag and drop or Low Code/No code (LCNC) platform, you can improve operational efficiency, streamline and automate workflows and allow your IT department to deal with other issues.
Citizen development platforms allow you to create and evolve business processes at scale. This could be something as simple (and useful) as setting automated, recurring tasks within a business app or developing applications within custom set parameters for the likes of Site Operating Procedures and Compliance Checklists or even QR code warehouse scanning and inventory management, for example.
It basically turns non-developers into drag-and-drop programmers! Low-code/no-code is also way cheaper than traditional app development!
What is a Citizen Developer?
A citizen developer is someone within your organisation who develops business applications or alters/improves/pivots business processes through a low-code/no-code platform, generally without involving the IT department.
This can be anyone you choose.
As not every company has the luxury of a fully-fledged IT department, nor the time to create new processes in the face of an ever-changing business, the need for citizen developers has skyrocketed as it allows businesses to evolve business processes where necessary. Citizen developers swap lines of code for a drag and drop interface, creating business apps in potentially a few hours, rather than days, weeks or months.
But how do you find the right citizen developer in your team?
How do I find My Citizen Developers?
So you're ready to improve workflows and take new business apps and business processes to market – but how do you find the citizen developers in your team or organisation to spearhead these changes in development?
Here's a clue; they're probably not just software developers!
Contrary to what you might think, citizen developers are not always part of the IT team. They don't even have to have any experience in programming or coding to succeed in building business applications through a no-code/low-code platform.
A solid understanding of the business, a willingness to learn new processes and the ability to take on a new role is all it takes.
Although you should certainly lean on your IT department (if applicable) to help facilitate any new business applications, citizen development platforms, such as forms2 are designed to be adopted quickly by anyone who chooses to use them.
What Are Some Of The Qualities I Need To Look For In Citizen Developers?
When looking for the citizen developers in your team, there are a few key elements you'll want to look for.
The citizen developers you want to help sculpt are the ones who are extremely organized with a thirst for improving processes and the output of their team.
Chances are you'll already know who these people are as they're trusted employees with a solid understanding of your existing business processes, the overall needs of your business and have ideas on how they can improve processes.
They're also well aware of the issues that need solving!
Although they may be part of the IT department, they are likely team leaders on the ground, able to solve problems their team may bring to them.
They'll enjoy delving into new processes, including creating business apps and are openly supportive of using and embracing technology to improve the business.
Some of the key indicators or qualities to look for suggesting you have a Citizen Developer in your team could be:
Excel/Spreadsheet wizards. Those who can create and understand complex spreadsheets make great citizen developers. These team members are often able to understand and lookup data, build formulas and are logically driven individuals able to solve problems, think outside the box and create change.
Business leaders. Those who you would look towards to solve problems within your business and trust to take any task on head-first.
Those with a key understanding of the issues at hand. If you're looking to improve processes through citizen development, you need the team members with a solid understanding of the issues at hand to be on-side. These people are the key to understanding how you could improve business functions. Give them the tools to build a solution and watch productivity rise.
Unique perspectives on problem-solving. Again, those with a deep understanding of a process you're trying to improve are key players in the world of citizen development.
These team members will often have a unique experience within their department that will lead to a discussion on how to solve those problems. Although developers may have one way of thinking, the teams on the ground with a unique perspective will understand exactly what needs solving. It's just up to you to help them solve it!
Those with technical knowledge. Technical knowledge is an advantage, especially where you have members of your team who are consistently using organisational processes to go about their daily tasks. Although drag and drop low-code/no-code platforms are built to be user-friendly, some technical knowledge is required for building more complex business apps.
A willingness to upskill. You could have all the technical prowess and coding abilities in the world, but this doesn't matter if your team member doesn't want to upskill. Those with the patience and motivation to take on new processes should be on the top of your list when it comes to choosing citizen developers.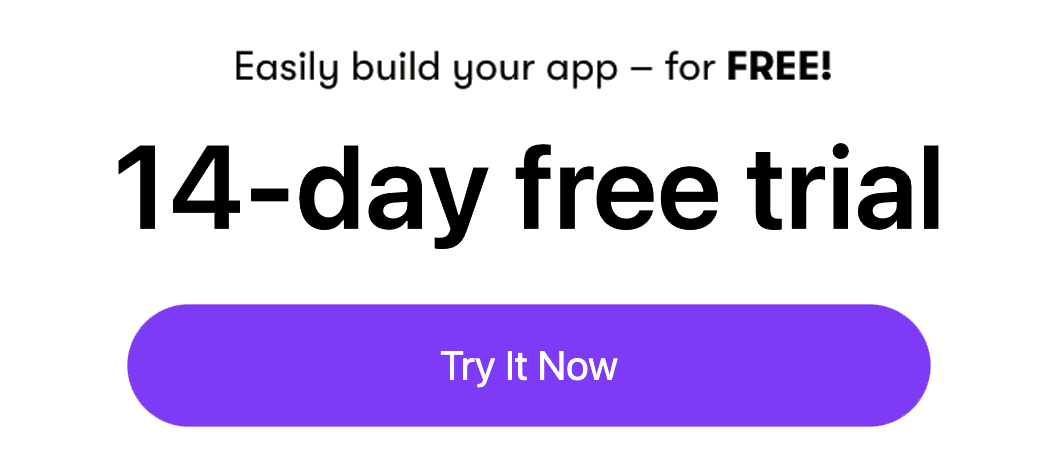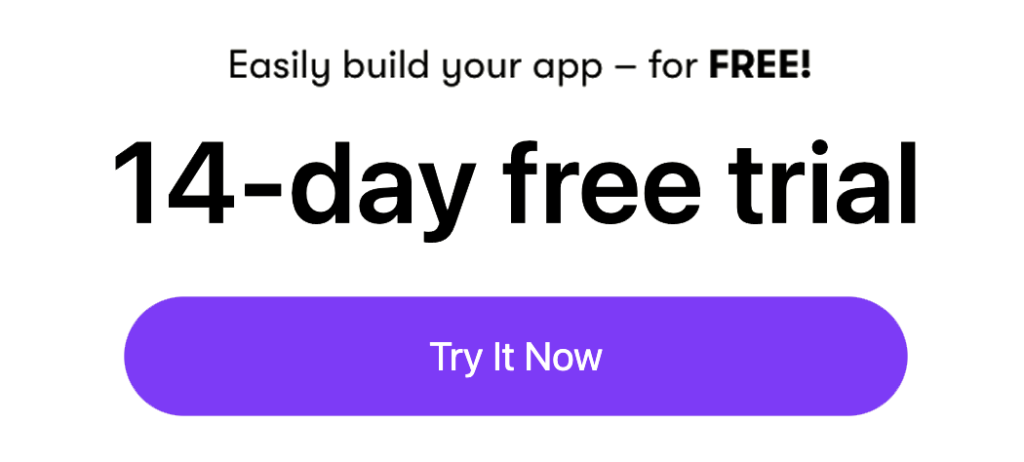 Citizen Development and Working with IT
Your business users and future citizen developers will know exactly what they want from a business app and how it should work. Give them citizen development tools and the freedom they need to create lasting solutions and you've got a sure-fire way to improve productivity and create greater leaders for your business.
However, don't forget about your IT department!
Citizen developers work best under the guidance and support of IT. Of course, the use of citizen development tools and business application platforms such as forms2 help reduce the burden on the IT department, the initial set-up and ongoing maintenance should be left with those within the IT department. We always recommend that you ensure your IT teams are involved in the onboarding process of any new business app, system or development platform.
By involving your IT leaders within the business early, they are able to assess any potential problems that may arise when connecting with existing processes and can pivot or help facilitate changes to make new business applications run smoothly.
Your IT department should be consulted with and be able to work alongside your citizen developers when needed, but overall the goal is to reduce their workload as much as possible.
This leads us to the benefits of citizen development.
What are the benefits of Citizen Development? How does it foster Innovation?
By empowering your team with the ability to develop business apps when they need them (within set parameters) you have a faster time to market, streamline expansion and drastically reduce IT bottlenecks as users can simply respond to the task at hand by building drag and drop business apps and tech solutions. Again, they can do this with the minimal ongoing involvement of IT.
The benefits felt by organisations and enterprises when they employ citizen development processes are deep and extremely positive.
The 9 key benefits of citizen development are:
1. Reduces IT Bottlenecks
This is perhaps the key benefit of citizen development. IT departments face consistent pressure from businesses to address any issues that may arise. From online security issues to payment processes, a broken laptop to onboarding an entirely new e-commerce platform – IT departments are often stretched to the maximum.
Low-code/no-code citizen development platforms reduce IT bottlenecks as they allow other employees to create business apps with minimal input. This means IT is able to retain its core focus, address wider issues and can simply be on-hand when they need to facilitate new integrations or permissions.
Your teams work autonomously, but never siloed, towards the same goal.
So, how big is the extent of this organization-wide, cross-department impact? According to a study by Zapier, more than one-third of users reported that no-code tools have saved them individually 10 to 20 hours worth of work per week. A further 10% of users said that low-code no-code tools have saved them at least an entire 40-hour work week.
That's a lot of time clawed back!
2. Business Applications Designed To Suit The End User
Often IT departments or developers will create a solution based on their understanding of the problem. However, IT departments may rarely step foot in a warehouse to scan barcodes, may never take payments or fill out safety checklists on-site. They simply don't have the on-ground experience that they'd need to create a business application to suit the employees' needs.
Citizen development allows employees to create applications to suit their unique needs and solve problems. These applications could benefit from automation and mandatory fields, automated sign-offs or an online signature app for example. Yet if the IT department is not dealing with the day-to-day issues that employees are facing, they simply won't have an understanding of the intricacies of the problem.
Field teams are able to solve problems by building solutions alongside IT.
This leads us to collaboration.
3. Collaboration Between It And Your Team Leaders
Collaboration is always a good thing. When all teams within a business are moving towards the same goal, you are better set up for success.
By collaborating between your field teams and IT department, you allow many more avenues for effective problem-solving. Everyone has a unique perspective on how to solve a problem. Collaboration and action are key. Citizen development helps break down communication silos and build better tech solutions.
4. Boost Productivity
When you solve a problem within your business, you almost certainly increase productivity and generate better results. When you adopt a citizen development mindset and tools within your business, you provide nominated employees and team leaders with the tools to build business apps that solve key business problems, reduce operating costs and create a more efficient workforce.
You boost productivity by addressing and eradicating problems through IT-sanctioned tech solutions and digital transformation.
5. Reduced Need For Skilled Developers
Skilled developers and software engineers are in high demand, thus the cost of employing another skilled software developer may not be within your budget. The benefit of citizen development here, is that you can address business challenges by upskilling existing team members and leaders within your organisation. You foster innovation and develop their skills by allowing them to build business apps and solve problems close to the source. A bi-product here is that you are opening up an avenue for increased responsibility, which will likely improve employee retention, job satisfaction and create new leaders within your organisation.
6. Improves Time to Market
One of the key benefits of citizen development is its ability to improve time to market. You can respond to the changing needs of your business and streamline processes without the need for drawn-out development processes by using a no-code/low-code platform.
You have the ability to speed up product development through a WYSIWYG or drag-and-drop IT sanctioned platform and service your clients' needs at speed. Citizen development will speed up the rollout of new processes, enhancing innovation so you can design new business apps at scale without the need for skilled developers.
7. Streamlines Expansion
Citizen development streamlines expansion. Whether it's new business processes, onboarding new staff or scaling a growing business through the likes of a franchise model, for example.
Having a scalable business application that can evolve with a growing business, help with the onboarding of a franchise or facilitate business acquisitions can ensure a standardised approach to expansion.
Whether you're training new staff, distributing staff handbooks to collecting data from multiple sites for site or group analytics, citizen development can facilitate these changes and ensure a streamlined, cohesive approach to business.
8. Secure Citizen Development And Application Safety
Citizen development should be facilitated safely, without the risk of "breaking" anything on site.
Here at forms2, we facilitate safe citizen development in a variety of ways. First, through a user-friendly, intuitive platform that allows you to build business apps to suit your needs at speed. Secondly the ability to work within a framework governed by IT to ensure business compliance.
You can limit capabilities so user roles can be managed by the IT department. This ensures only certain elements relative to job roles are accessed and team members can't accidentally add new features to an app. Role Based Access Control is baked right into the core of the forms2 platform.
User testing processes can be rolled out safely before going live and IT teams or business leaders can be set up to approve any changes before your business app goes live.
You won't break anything! View the forms2 Trust Hub and see why our customers choose the forms2 platform to build business apps, safely.
8. Upskill Existing Staff and Solve Knowledge Gaps
Low-code/no-code allows you to upskill existing staff members by turning them into Citizen Developers, allowing them to solve business problems using their unique and deep understanding of the business. You can read more about how LCNC solves the skills gap HERE.
Citizen Development and forms2
No-code/Low-code citizen development tools can drastically cut development time ensuring you're ahead of the competition and faster to market with new tech solutions.
No coding experience? No problem. forms2 is the no-code/low-code mobile form and business app builder that puts the power of app creation in your hands. Build citizen development business apps via our drag and drop interface – no coding experience required.
But why choose us?
An app that grows with you – The no-code platform allows citizen developers to expand the app with your unique business needs. Need to make changes to the app? Just drag and drop.
Modernize legacy systems – Build screens and apps around your legacy and paper systems with no-code apps that look just like paper forms for a familiar look and feel.
Build faster – New functionality can be added quickly so you can focus on growing your business without the cost of developers.
Improve your workflow in 1 hour
If you want to drastically reduce the cost and delay of business application development, and improve safety, workflow and KPIs, speak to our platform specialists today about our citizen development platform.
If you can't scale, you can't grow. Speak to a platform specialist at forms2 and build your own scalable Android, iOS and Windows business apps and mobile forms in hours, not months.
14-day trial. Try today. No Fee. No obligation.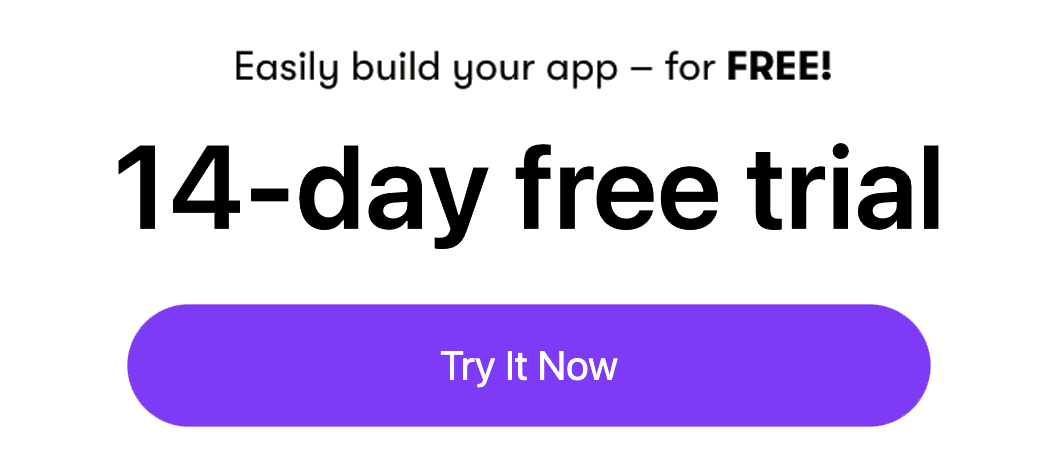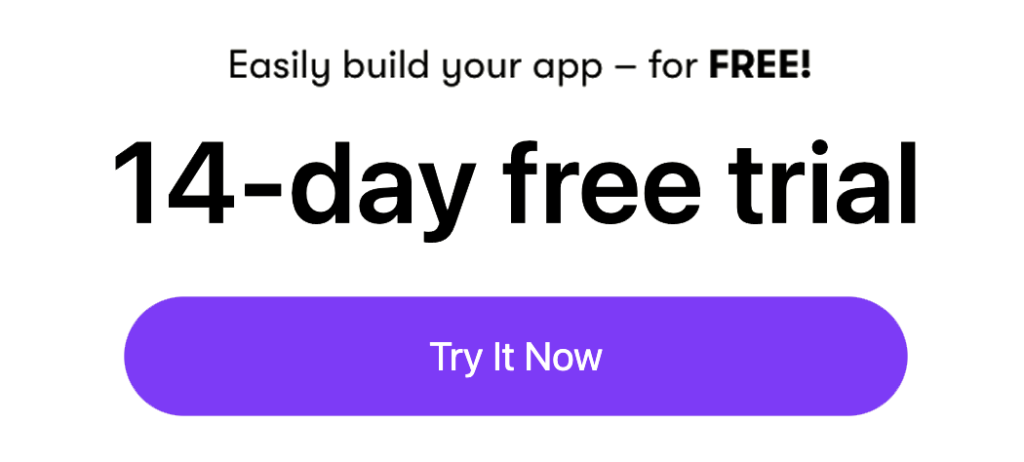 FAQ's About Citizen Development – A Summary
How do I find My Citizen Developers?

Find the person within your enterprise with a solid understanding of the business, a willingness to learn new processes like a drag-and-drop platform and the ability to take on a new role.
What Qualities Should Citizen Developers Have?
Citizen Developers should ideally be Excel/Spreadsheet wizards and business leaders or managers in their organisation. Those who you would look towards to solve problems within your business and trust to take any task on head-first. They should provide unique perspectives on problem-solving based on unique experiences within their department that will lead to a discussion on how to solve those problems. Additionally, those with technical knowledge are ideal as some technical knowledge is required for building more complex business apps with a no-code/low-code platform. Most importantly – a willingness to upskill.
What are the benefits of Citizen Development? How does it foster Innovation?
Citizen development is a game-changer for organizations, enabling them to create their own business applications using low-code/no-code platforms. This approach can improve the way businesses operate by reducing IT bottlenecks, improving collaboration, boosting productivity, and cutting down the need for skilled developers. With citizen development, employees can create applications that are tailored to solve business problems, leading to increased efficiency and cost savings. Plus, it's a great way to upskill existing team members and foster innovation within the organization.