How much is it to build an app with forms2 compared to traditional development? We compare forms2 No-Code/Low-Code vs Traditional Development costs in 2023 so you don't have to.
Updated 31.10.23
When comparing forms2 low-code/no-code to traditional development in 2023, you're easily going to save between $39,700 to $99,700 and do it in a ¼ of the time. We've researched low-code vs traditional development for you so you don't have to.
Let's cut to the chase.
So how much is No-Code/Low-Code vs traditional development?
The main difference when comparing No Code/Low Code vs Traditional Development costs in 2023 can be as much as $97,000. A subscription to a low code, no code platform is $300* per year and traditional app development costs $70,000-100,000+ for the final app (excluding maintenance and updates).
*The forms2 no code/low code platform = $18-23 per month/$216-300 per year
Traditional coding development = $70,000-100,000+ (explained below)
This is based on the cost of our low code platform based on comparisons with the highest-ranking mobile low code app builders Google has to offer as well as traditional coding companies.
Result = a $99,700 saving* when you choose low-code/no-code.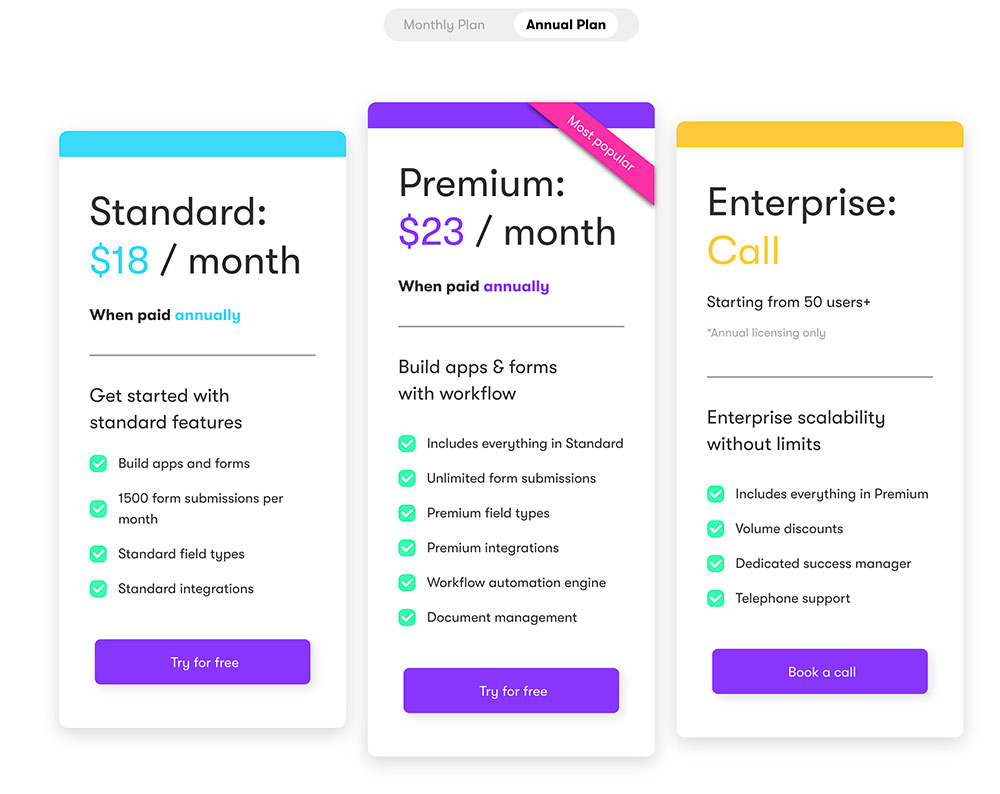 *Based on traditional coding app cost of $100,000
In short, low code development with forms2 costs $18 a month using our standard package when paid annually to build a business app with forms2 or $25 for our Premium package. With most of our clients up and running in 1-2 months (sometimes shorter).
Based on these costs you can have a fully functional business app for $36-$50 using low-code/no-code. With zero maintenance costs associated aside from your in-house citizen developer. You can build any business app you want with forms2, as illustrated in this article.
Traditional development, which can cost between $40,000 to $100,000+ is a lot more expensive based on a study by Goodfirms.
A Clutch survey found that the average minimum app development project cost ranges from $5,000 to $10,000, but this only includes the discovery phase. The actual costs are much higher with a median total app development cost of $170,000+ which does not include maintenance or update costs.
So let's recap the worst-case scenario in terms of no code / low code vs traditional development costs:
The forms2 low code platform based on a highly sophisticated app = $18-23 per month/$216-300 per year
Traditional development based on a mid-level app = $70,000-100,000 +
Result = a $99,700 saving* when you use forms2.
Again, you could be saving upwards of $170,000 simply by using low-code development and the drag-and-drop interface within the forms2 low-code app builder.
What about developer costs?
Oh yeah, those traditional coding costs with custom code were before you employed an in-house developer to handle the project and maintain it. Did you forget about them?
Add the cost of an in-house developer** and you're pushing the budget into some heavy territory:
Traditional Coding Costs United States:
US $69,268 for a junior developer per year
US $104,252 for a senior developer per year
Traditional Coding Costs United Kingdom:
GBP £28,216 for a junior developer per year
GBP £60,497 for a senior developer per year
Add this on top of any potential traditional development costs including custom code and your budget has just skyrocketed to well over $200,000 before you even switch the app on!
**Based on Glassdoor and Indeed scales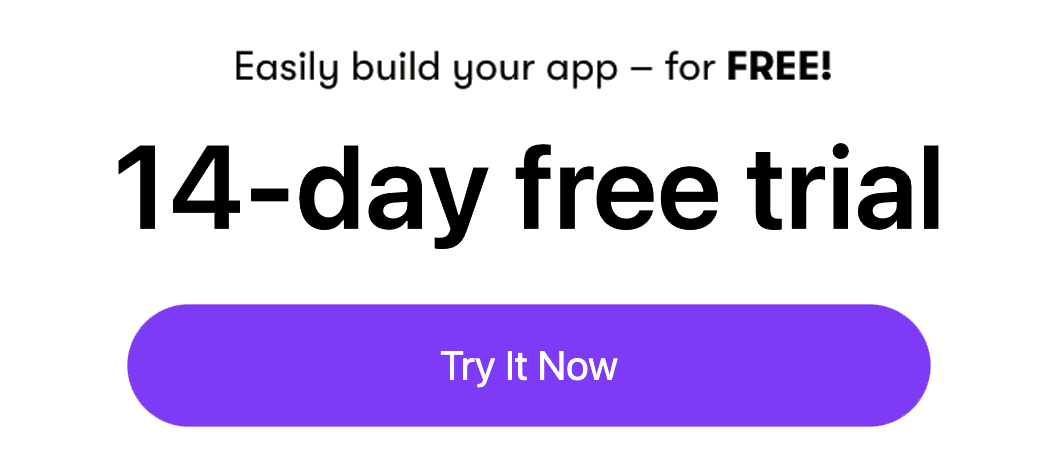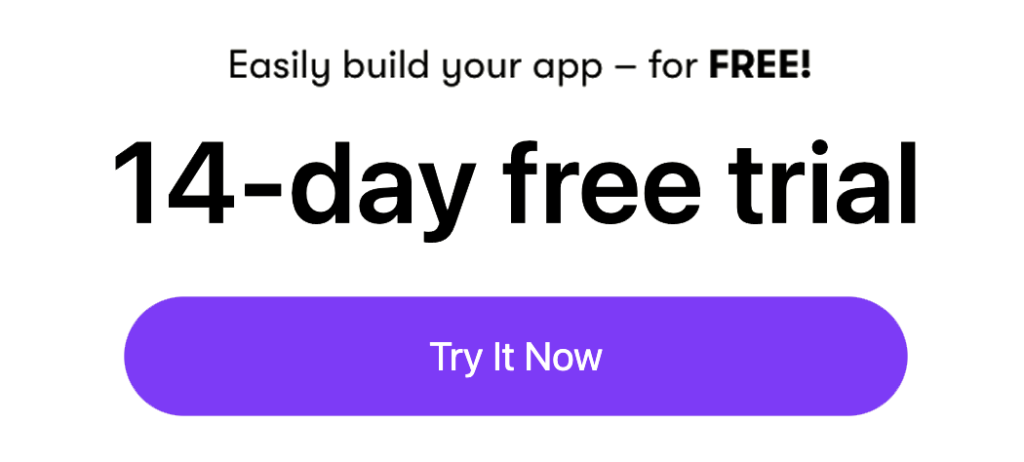 What is the difference between low code and traditional development?

The main difference between low code vs traditional development is that low-code development requires very little, to no coding experience. Low code development uses a drag-and-drop interface, anyone with the willingness to learn can build an app or mobile form. Traditional app development requires coding knowledge and requires an in-house team or outsourced developer to build an app.
When we look at all the set up of a traditional app development, for example, traditional coding costs as well as the time it takes and management, there's a LOT to consider. Traditional development apps have a large amount of code, and if something breaks, it can be costly to set right. A no code/low code app developed in-house by your IT team using a drag and drop builder requires minimal coding knowledge (if at all) to develop and launch apps in a quarter of the time. Low code apps are just easier!
| | | |
| --- | --- | --- |
| Criteria | Low-Code | Traditional App Development |
| Definition | A visual approach to app creation, often using drag-and-drop tools. Suitable for citizen developers. | Manual coding process to create custom apps. |
| Examples | WordPress | Starbucks |
| Tools | Drag and drop app development tools like the forms2 platform. | Web frameworks & languages: Python, C++, SQL, Java, PHP, C#. |
| Coding Knowledge | Minimal to no coding knowledge required. | You need to know how to code! |
| Development Speed | Apps can be up and running in under a week, to 1 month. | Traditional development can take anywhere from 6 months to 1 year. |
| Customization | Mobile business app platforms like forms2 can be configured to your unique needs, but use a drag and drop structure to get you started. | Custom apps are created solely unique to you. Once apps have been built, post-deployment customization can be laborious (and costly) |
| Agility | Quick changes, easy feature additions, and smooth error fixes. | Modifications can be lengthy, may deviate from the original scope, and potentially be incompatible with existing build |
| Deployment | Apps can be rolled out within days. | Apps can take 6-12 months before they are ready to be deployed. |
| Quality | The forms2 platform is built using MS Azure so your app is highly fault tolerant, secure, with strong geo-redundancy, replication and recovery options. | High performance but will need extensive testing and maintenance. |
| Technical Support | Less support needed, but forms2 is there every step of the way when you need us, included in the price*. | Requires a dedicated team for regular updates and maintenance. |
| Cost | Starts from as little as $18 per month. | Average cost of a traditional app costs between $40,000-100,000 + |
| Templates | Hundreds of pre-built templates ready for you to build with. | None, as everything is built from scratch. |
| Cross-platform | Compatible across mobile, tablet, web, and cloud. | Requires a choice between native or cross-platform development for multiplatform compatibility. |
| Scalability | Business apps can be scaled as and when needed. | Scalability can be challenging without seasoned developers. |
| Maintenance | Simplified with the platform handling security, maintenance, and upgrades. | Requires a dedicated team for regular updates and maintenance. |
| ROI | Exceptionally high, often surpassing 80%. ROI considers development and maintenance costs. | Generally lower, ranging between 15-17%. |
| Security | Business apps on forms2 maintain compliance with standards like GDPR and HIPAA. Role based access controls. Total governance. Mobile business apps are safe ! | Relies on the development team for security, which can be time-consuming and potentially compromise software quality. |
The disadvantages of building your business app with "traditional development"
Disadvantage #1 – High Initial Costs
Traditional app development can be costly and time-consuming. You'll need to invest in experienced developers and designers, and the process can take months or even years to complete. If you ever want to adjust your app's design and functionality, it's going to cost you to reverse engineer any custom code!
Disadvantage #2 – Deterrent to IT Decision Makers
The cost of building a mobile business app from scratch is enough to put IT Decision Makers and operations managers off, and as budgets are scaling back drastically due to rising inflation costs, saving money is of paramount importance.
For businesses of any size, times are tough so you want to make sure you're getting the best value for money.
One of the biggest cons is the high costs. Traditional app development can be extremely costly, especially if you hire a professional developer or agency. The cost can also go up significantly if you need to add features or make updates down the line.
Disadvantage #3 – Prolonged Development Time
Another downside to traditional app development is the time to completion. It can often take months (or even longer) to develop an app using traditional methods.
Compare this to more modern approaches like the forms2 no-code/low code platform, which can allow you to build low code apps much faster through an easy to use no-code low code app building process that is a drag and drop interface.
Disadvantage #4 – Costly Updates and Modifications
Finally, another potential con of traditional app development is the high cost of updates. If you need to make changes or add new features to your app, it can be very expensive to do so using traditional methods as custom code and custom development will need reverse engineering.
Common FAQs
What is low-code development and why is it important?
Low-code/no-code development is a type of software development that uses visual programming or drag-and-drop features to create applications with less code than traditional software development. Like digital Lego blocks!

No Code/Low Code development is important because it enables businesses to develop applications faster and is less expensive than traditional software development. Low-Code/no-code development also makes it possible for non-programmers, otherwise known as Citizen Developers to build applications without needing to learn how to code.
This means that businesses can develop custom apps without needing to hire expensive programmers and developers as illustrated above.

It's important in this day and age for businesses as they can upskill existing IT teams or even enthusiastic employees into Citizen Developers, improving the skillset available within the business and achieving greater business goals with low code development skills futureproofs your organisation.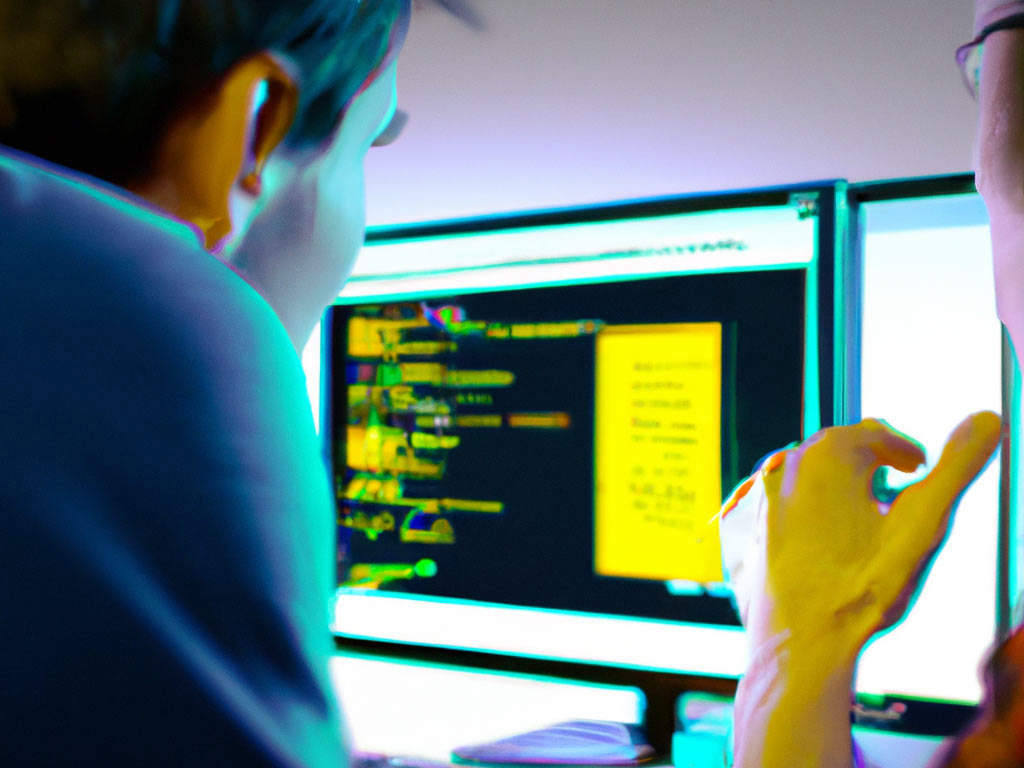 Is Low Code/No-Code The Future?
Yes. For businesses that need to produce business apps quickly, on a limited budget and scale when field teams grow, low-code/no-code is the future as it saves time and money, allowing anyone to become a citizen developer.

There is no doubt that low-code platforms are becoming increasingly popular. For many organisations, they offer a way to quickly develop applications without the need for expensive and time-consuming traditional development processes.
What are some of the benefits of apps made with low-code/no-code?
The benefits of mobile business apps made with low-code/no-code are:
Reduced costs vs traditional coding
Connect to your entire tech stack via data connectors
Improved security
Zero coding skills required
Low Code apps can be built by anyone on your team
Zero reporting errors
Internal system connection
Immediate access to data
Streamlined workflow and business processes
Automation, including automated business processes
Worldwide collaboration and connection with offsite/onsite teams
Standardised process – especially for franchise and facilities management
Improved customer experience
If any of these benefits appeal to you, you can see whether or not low code is the future of software development.
Will low-code replace developers?
No. But no code/low code may replace the need for in-house traditional developers in exchange for Citizen Developers – those that have learned to build using drag-and-drop features. We love developers – in fact, we are developers and there will always be a need for them in the IT world.
There are a few key reasons why low code has the potential to replace in-house developers.
Potential Reason low code development may replace developers #1
First, low-code platforms are much easier to use and require far less training than traditional development environments. This means that non-developers within a business can easily create applications without the need to hire expensive developers.
This is why enterprise businesses choose forms2 – anyone can build a business app with us without the need for additional employees! It's no code app building made simple. Check out our mobile forms and business app builder testimonials!
Potential Reason low code development may replace developers #2
Second, the forms2 LCNC platform comes with a wide variety of built-in features and functionality, which reduces the need for custom coding. This makes it possible to create complex applications without needing to write a lot of code from scratch.
You can connect to your existing systems, mimic paper forms and create custom dashboards that contain everything from hazard reports, site operating procedures, signature capture apps, work authorisations and more.
Potential Reason low code development may replace developers #3
Lastly, our no code low code platforms offers a subscription-based pricing model, which can be more cost-effective than traditional coding and traditional development costs. This is especially true when you consider that most low-code applications can be deployed quickly and without the need for extensive testing or bug fixing – you're ready to push the app live in days not years.
Overall, there are many compelling reasons why low code could eventually replace traditional developers. However, it's important to note that this is not likely to happen overnight. It will take time for businesses to fully adopt low-code platforms and for citizen developers to learn how to use them effectively.
We'll always need coders and developers! But some businesses are now seeing the benefits of using in-house citizen developers and upskilling existing staff to learn how an LCNC platform works. It's faster than learning to code, with many of our clients learning how to use the drag-and-drop app builder in a matter of days, not years.
Why use the forms2 no code/low code platform?
The forms2 no code/low code platforms offer a number of advantages over traditional development.
Perhaps the most significant benefit of using forms2 is how fast low code development really is. We empower businesses to develop and deploy business applications much faster.
The forms2 low code platform also requires less technical expertise, making it an ideal investment for businesses with limited IT resources and strict budgets – besides $300 per year for a fully-fledged business app makes forms2 probably the cheapest low-code/no-code option on the market! (and by cheap we mean the best value!)
Low-code/no-code is also safer than traditional development too!
Another key advantage of the low code development and the forms2 low code platforms is that it enables continuous innovation and scalability. Because your low code development applications can be developed and deployed quickly, businesses can experiment with new features and functionality without incurring the significant time and cost associated with traditional development methods. If you can't scale with your traditional development when YOU want to, this is a sign you need a low-code/no-code solution!
Finally, the forms2 low-code/no-code platform is more agile and responsive to change. Because we allow for rapid development and deployment, businesses can quickly adapt to changing market conditions or customer needs.
We're on standby to help you scale when you need!
The forms2 Platform is built on top of Azure – we adhere to Microsoft's best practices for designing and deploying cloud-based applications. This means that you get a high-quality and easy-to-use app that comes loaded with pre-built functionality, all at a fraction of the cost (around $18 per month*).
Key Takeaways
Here at forms2, we're championing the shift towards low-code/no-code platforms in 2023, and as this comparison highlights, there are potential savings of up to $99,700 and a 75% reduction in development time. When stacked against traditional app development costs, which can soar to $170,000 or more, a $300 annual low-code subscription is a fiscal no-brainer.
Beyond the cost, there's also agility and scalability to benefit from when using forms2. Traditional development's time and cost pitfalls are starkly contrasted against the proven ROI of low-code/no-code solutions, with some forms2 customers reporting a remarkable $40,000 savings in administrative costs alone. The future for savvy businesses lies in low-code.
Final thoughts on the price comparison between Low/Code/No-code vs traditional development
We see you and understand your pain. You're a CMO, ITDM or operations manager looking to streamline your workflow and you're trawling the internet trying to find out what's cheaper: low-code/no-code or developing an app externally with a third party or bringing in an in-house development team.
Low-code/no-code is cheaper by a long shot. With clients reporting instant savings of up to $/£40,000 in admin costs alone – mobile forms and business apps case studies and testimonials!
Low-code/no-code saves a LOT of money and increases ROI. Fact.
This is the big reason enterprise businesses use low-code/no-code over traditional development.
Building apps from scratch comes with hefty costs that can be higher than $170,000. So, traditional coding will cost you money and potentially expose your app to security risks if it's handled outside of your organisation. Manual coding also consumes IT resources instead of being used for other business purposes.
And, it's a never-ending cycle of designing>testing>adjusting>testing>adjusting AGAIN, rinse and repeat.
If you want to save between $40,000-170,000 per year on development costs, then the forms2 low code approach is the right choice.
Go from beginner to low-code/no-code expert in days, not months.
Free trial – available now – no commitment
We've made it easy for you with our free trial of our low-code/no-code app-building platform. And now with our ROI calculator built into the free trial, there's no reason not to trial the platform and see what we can do for your business. The low code approach is cost and time effective!
Speak to a platform specialist at forms2 and build your own scalable Android, iOS and Windows business apps and mobile forms in hours, not months.
14-day trial. No Fee. No obligation. Try today.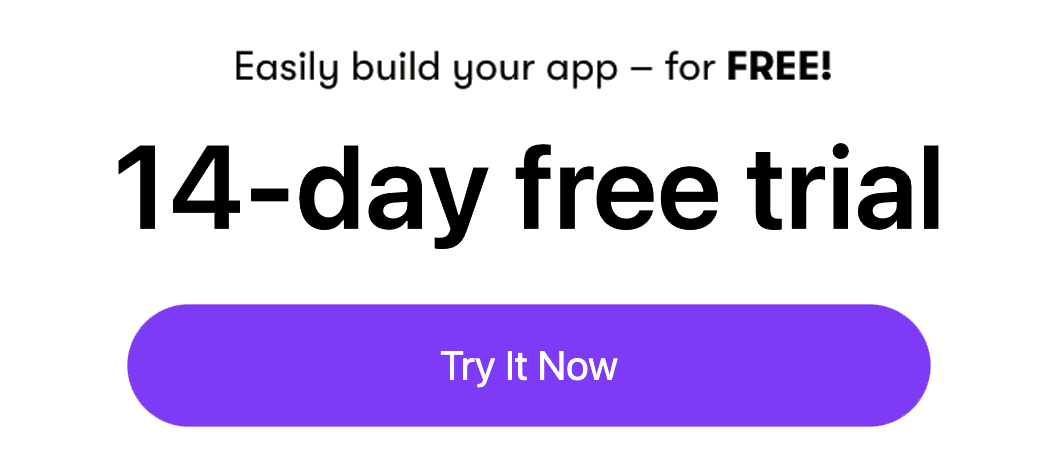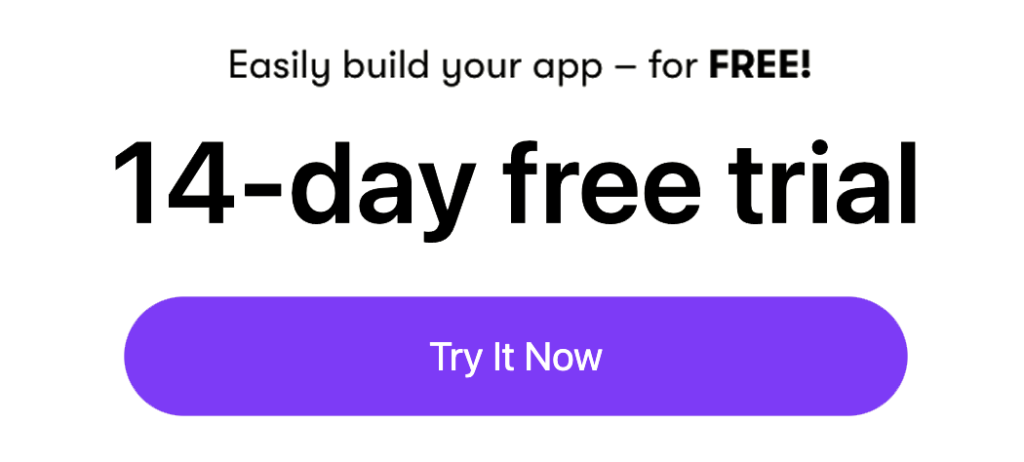 This article was written by a human and fact-checked!