When you've had enough of poorly filled out paper job sheets or you're struggling to keep up with the admin involved with manually uploading data, electronic job sheets are here to make your life easier
Electronic job sheets have many benefits. They streamline workflows, drastically reduce admin and provide accurate data collection. Far more accuracy than that piece of paper with coffee stains on it!
If you're reading this you know paper job sheets are unreliable. That's probably why you're here.
Paper job sheets almost always incur unwanted storage costs, are unsafe, can be damaged and rack up extra staff admin hours when it comes to digging out old storage boxes for a previous invoice. When someone fills out a paper job sheet incorrectly, it can cause havoc trying to figure out when, where and by whom it was submitted.
Add on the time it takes to physically deliver a sheet, then query a fault with an engineer and you're looking at maybe 2 days per job sheet just to get an accurate picture of a completed task.
Sound familiar?
There's a better way.
Electronic job sheets, or mobile job sheets as they're sometimes known help solve reporting errors, drastically reduce admin time and speed up data capture for field teams and engineers.
Your existing paper job sheets can now be turned into mobile job sheets with mandatory fields, digital signature capture and instant delivery to back-office teams.
Best of all, they're stored in the cloud or your online systems for instant recall at a later date.
There are tonnes of benefits – which we'll get to in a moment. But first…
What are Job Sheets?
Job sheets are paper documents that contain all the information you need about a job or task in the field.
Job sheets will often contain the information about the job or task at hand, including:
Site address
Site contact
Previous work
Current faults/issues
Action lists
Signature field
Parts lists
And more
The downsides of paper job sheets
As an example, when an engineer (let's say) uses a paper job sheet in the field, they will either arrive with a brand-new job sheet stating what they need to do, or a partially filled out sheet with references to previous work.
Often, engineers working for large enterprises may be arriving on-site to continue where a previous engineer left off. If the job sheet is not accurate, fields are missing or there are no contact details, they may be "flying blind" on the job, unable to complete the work based on a lack of knowledge of what has been completed. If they haven't got a signature to approve the work, they might not be able to start.
From here the engineer will have to make a few calls. By the time they've spoken to admin or found the engineer that had worked on the job previously, it could be 2-3 hours before the job starts.
Not ideal.
What are electronic job sheets or mobile job sheets?
Electronic job sheets or mobile job sheets are digital versions of your paper job sheets, accessed through a mobile business app or job sheet app, as it's sometimes known.
Electronic job sheets are used to capture data, digitally in the field, rather than via pen and paper. Sounds simple, of course, but they negate the need for paper or pens altogether.
Think about that for a moment.
Rather than carrying pieces of paper, which can get damaged, to a job, the engineer will simply bring up the assigned mobile job sheet on their phone or tablet and have access to all the data about the job, including previous work and any notes dating back to the start of the project.
All the information they need is there. In one place. And it's accurate.
You're definitely seeing the benefit now! It's all part of digital transformation.
Let's dig deeper.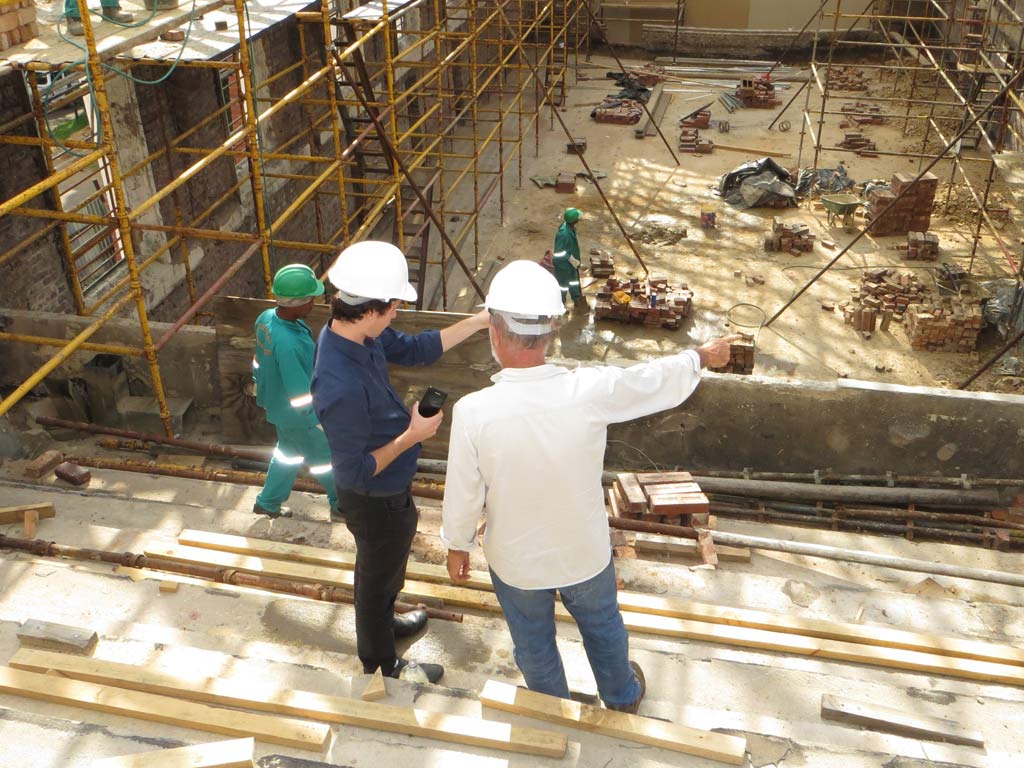 What are the benefits of electronic job sheets?
There are countless benefits to using mobile job sheets and electronic job sheet apps like the platform we offer at forms2. So, we've highlighted a selection of benefits showing you what you can do with our mobile job sheet app and mobile forms.
1. Mandatory fields
Engineers and field teams need accurate information to start a job or continue where another team member left off. If they are working from a poorly filled-out piece of paper or haven't got the information they need to start work, this can cause serious delays on-site.
Sometimes engineers will leave certain areas of a job sheet blank and "go back to it later" to save time. We actually saw this with our client CORGI – whose engineers were racking up hundreds of extra hours going back to previous job sheets due to incomplete forms that were supposed to be filled out "later".
Mandatory fields are one of the major benefits of electronic job sheets as they will not allow a user to reach the next page of the form without specific fields completed.
This means that each piece of information about a job, including time, geo-location, parts used, issues, recommended actions, completed actions and signatures can be mandatory and have to be filled out there and then.
You can even automate certain fields based on previous answers, reducing the time to complete a mobile job sheet.
The engineer must fill out each aspect or the app won't let them move on. This is perfect when you need accurate data capture. No more half-filled-out forms!
This is not something you can police when it comes to paper forms, even with the most conscientious engineer.
This means you don't need your admin team to call an engineer with a "sense check" as all the information has been completed.
Read how ALS Global saved 416 days of wasted time a year and £30,000 with forms2 electronic job sheets. All by cutting back on those "5-minute" sense checks as the app did it for them!
2. Full History Including Images, Audio, and Video
With a mobile job sheet app (or enterprise business app) developed with the forms2 platform, you can link customer accounts with specific job sheets. This can include a full history of work completed, issues to be aware of, contact details, invoices and other technical information related to the job.
This information can date back years and can be instantly recalled. Where previously you may have had to call an engineer to check on something or ask the back office to clarify some information, everything you need is now in the palm of your hand including images, audio, video or even sketches. You can even add context to your images before uploading them. This is why mobile data capture apps are perfect for facility management, too!
When you have accurate information to hand, you can tackle the task at hand and enjoy fewer post-job queries.
Read how Angela at Japanese Knotweed LTD was able to help her field teams make accurate decisions on jobs regarding the invasive plant, automate data to give her team their lives back and pivot two staff members to better jobs within the company through mobile job sheets, business apps and mobile forms!
3. Happier customers
Mobile job sheets help improve customer satisfaction in several ways. An engineer has an accurate picture of the task at hand, so can get to work quicker. There's no loss of information so the customer can ask a question, and you have the answers in front of you.
In addition, if the customer has to sign off the job before or after the work is completed you can use digital signature capture, otherwise known as a job completion sign off form, to get it done, reducing admin time and keeping everything running smoothly.
You arrive, with the correct information, the customer signs, approval is saved and you can get to work. Simple.
This reduction in admin will lead to better customer satisfaction which will result in referrals. Win, win.
4. Reduction in paper costs
You're wasting paper. You know you are. That's why you're reading this!
You also know that paper forms are unreliable. They can be damaged, lost or stolen.
A key benefit of the electronic job sheet is the fact you no longer need paper. Which saves you money.
We've discussed how mobile forms can reduce paper costs in the benefits of mobile forms for data capture article. A quick calculation shows us that with 10 workers filling out 10 forms per week, you're spending £2,208 on average per month on paper costs and using 722 hours per month on wasted admin.
With forms2 you could actually be saving £2048 per month. Which is £24,576 per year. Just by using electronic job sheets instead of paper forms.
In fact, Art Systems skyrocketed productivity by clawing back 7.5 hours a day, 1875 hours per year and saving upwards of £40,000 per year on average with a combination of mobile forms, electronic job sheets and business apps. View the forms2 mobile forms and business apps case studies here.
You can too.
5. Real time updates on jobs
As soon as a job is completed, an action undertaken or a job sheet is submitted, the back office has instant access to this information. The forms2 platform allows you to collect information offline and instantly sends it to the back office or your existing systems as soon as it detects a signal.
This instant access to information can mean the difference between two engineers being sent to the same job or multiple invoices being sent for a task that has already been completed.
You can make faster, more informed decisions, and have access to live updates on the progress of tasks. All jobs are logged instantly as soon as the user completes the mobile job sheet.
You can even include instant messaging options within your electronic job sheets and apps so engineers can discuss the job with anyone they need to. Push notifications can also be enabled so if two engineers from different sectors are working on the same job can communicate with each other – for example, a plasterer and an electrician. As soon as the electrician is finished the mobile job sheet can message the plasterer alerting them that they're able to start work. This saves communication time and each engineer has proof that they have the green light to get to work.
6. Instant calculations
Not everyone has a calculator on them. Not everyone is skilled at maths or can be bothered to work out the amount of fuel spent, cost per hour or cost of parts and create an accurate quote.
A key benefit of the forms2 electronic job sheets is that they can work all this out for you. You can create mobile job sheets that include cost per hour of engineers, parts used, travel time, on-site time, fuel costs – anything you like!
Best of all, the job sheet can calculate everything for you, allowing you to create quotes that ensure you don't operate at a loss and are invoicing correctly.
If you already create timesheets, you can migrate these forms to the forms2 digital business app and allow it to do these calculations for you, taking into account any other parameters you wish, such as hourly rates, fuel differences, parts, consultation costs and more.
Intelligent Input, Logic Control and Skip Logic can do it all for you. This is something we've discussed as a benefit of mobile forms which can include electronic job sheets.
7. Access to analytics and data for decision making
One of the key benefits of mobile job sheets comes in the form of access to analytics.
For example, if you have multiple callouts to a specific customer or recurring maintenance, you can see how long the job takes on average and adjust costs or staff levels accordingly.
Rather than trawl through paper forms and see how long a certain job is taking, you can access the data and see the start and end times of jobs. This enables you to offer a streamlined service to your customers as you now have an accurate picture of how long a job will take, and how much it should cost whilst stopping you from sending multiple engineers to a job that may only need one.
You can also see trends coming up. For example, boilers may break down at certain times, so you have the analytical data in front of you to ensure you have the right workforce available at that time.
Mobile job sheets benefits in summary
Overall mobile job sheets reduce data input errors, allow your engineers to start each job with the right information and give you instant access to tasks being completed.
They also increase customer satisfaction and streamline your entire workflow.
You also save thousands in paper costs each year simply by migrating to mobile job sheets and ensuring you have absolute certainty when starting a job with a job sign-off app.
Mobile job sheets and the forms2 platform
The forms2 mobile business app platform allows businesses to streamline jobs and tasks through an innovative mobile job sheet process.
Instead of using a pen, you're using a phone or tablet, selecting from the pre-existing drop-down menus or typing in answers in seconds, not minutes. Human errors are almost completely eradicated and the ability to capture imagery within electronic job sheets and signatures via a job sign off app allows you to prove a job has been completed, and ensure you're operating with explicit permission.
Speak to a platform specialist at forms2 and build your own scalable Android, iOS and Windows business apps with mobile job sheets that save you money and improve data accuracy in days, not months.