A robust, reliable and user-friendly facilities management app can be the difference between a good day at work and chaos across multiple locations. Here are 10 benefits facility managers will absolutely love
Facility managers need to be almost omnipresent. Able to adapt to new challenges, respond to queries instantly and seemingly have an encyclopaedic knowledge of every venue and a solution to every problem associated with every location. From fire suppression system service dates to tenant agreements, security system installations to utility costs – you have a lot to juggle. If you're using paper forms, and diaries and have failed to implement a contact system that works for you, you're going to struggle.
There is an easier option.
You might be looking for a facility management app and mobile forms for facility management that allows you to streamline rental property inspections. Perhaps you want something that will give you a complete, holistic view over your entire operation including auto-scheduled tasks, preventative maintenance reminders, invoicing and safe storage of customer data. Fortunately, you can build the right facility management app to suit your needs with the forms2 platform and as facilities management is one of the major sectors seeing the benefits of mobile business apps, there's never been a better time to build your own!
But first, let's look at the 10 benefits of actually using a facility management app that will ensure your morning routines, morning rounds and morning coffee is uninterrupted.
The 10 benefits of using a facility management app, that facility managers will actually appreciate!
In this list, we're going to be covering the following benefits:
Offline Reporting & Inspections
Property management
Contractor, engineer & employee portals
Resource scheduling & work order management
Preventative & planned maintenance
Instant rollout of updated processes
Worldwide collaboration
Cost analysis
Safer facilities
Accurate records
1. Offline Reporting & Inspections
As a facility manager, you're likely travelling constantly, in and out of phone signals and sometimes in complete dead spots without a hint of wi-fi. This is often an argument we hear for using paper forms instead of actioning digital transformation – but hear me out. There's a much better way to make your reports and streamline inspections.
Paper is easy to use. We get it. It works offline; you never have to worry about an internet connection to jot down data and there's no risk of a battery running out. This is part of why risk-averse facility managers are yet to jump to mobile facility management software. However, important reports, safety forms and inspection sheets can get lost, or filed incorrectly causing serious bottlenecks in workflow, reducing productivity and costing you money if you postpone actions due to a misplaced or inaccurate report. We know because the European Camping Group (example below) had to deal with partially completed forms and it was costing them business – until they worked with forms2.
One of the major benefits and reasons a facility management mobile app is essential is that it enables the user to create reports regardless of internet connection, via your handheld device – regardless of location.
Inspections can be carried out accurately and filled out in the app using screens that load natively within your app. You can make your inspection of the facility, fill out your report via your mobile device or tablet and the app will automatically upload it to your back office or cloud system as soon as it detects a signal.
Forward-thinking facility managers understand why this is so useful as they can create accurate offline reports and carry out inspections without fear of errors. You can even set mandatory fields in your app that will ensure each contractor you work with, employee or engineer fills out the form correctly.
That's not something paper can do.
Here's an example:
European Camping Group is responsible for managing 300 sites across 10 countries with thousands of chalets and mobile homes under their wing. Unfortunately, with so many properties and so many employees filling out paper forms, it was hard to keep track of. Paper costs alone were racking up a bill of over £112,000 per year. If forms were filled out, they were often not being filled out correctly.
ECG utilised the forms2 platform to create a mobile facility management app that could be rolled out across the business in multiple languages, would specify required fields and would work offline, syncing as soon as a signal was reached.
The result was an increase in compliance, a uniform data capture process and a cost reduction of £277,000 per year. You can read about it here.
2. Multiple Property & Portfolio Management
Mobile facility management apps or property management apps as they are sometimes known, enable access to intricate details about your properties in real-time. You can access accurate company, building and location data on demand and make decisions on the fly.
A survey of U.S. facility managers showed that 35 per cent of all surveyed were responsible for maintaining 20 or more properties.
Although you can't be in 20 places at once, you can view 20 different locations at the touch of a button and respond to service requests efficiently.
If you are managing a hotel, a residence or even an office block, you can effectively manage every aspect of what goes on in that building including cleaning schedules, access times, tenants and even set up your app to book meeting rooms via email if you need to. With the forms2 platform, you can build an app to manage and distribute important safety documents associated with rooms, buildings and locations, save photos, user details or any custom data you wish all through a drag and drop facility management app you can build yourself.
You can segregate buildings within the app and set specific Groups to organise your contractors, employees and field teams into logical groups that can only access specific, role-based folders and data.
Here's an example:
If you're working within the real estate industry, for example, investors, landlords and property managers can manage multiple properties from one easy-to-use facility management application. A facility management app gives you a complete overview of each property you manage and can be set up for tenant communication. It can also keep you aware of due rent, sales leads, vacant properties, upcoming viewings and more through reminders and push notifications.
With forms2 you can build your own rental property and portfolio management apps which will enable you to auto-schedule property inspections every 6 or 12 months. In addition, you can automate contractor actions after filling out your mobile form in-app, alerting contractors that maintenance is required, without ever speaking to them, reducing call times and email creation.
With the forms2 platform, property, client and tenant data can be integrated from existing systems for instant lookup.
If something needs fixing in an apartment, simply fill out your inspection form and set your app to automatically email a full breakdown of issues to your facility management team.
3. Contractor, Engineer & Employee Portals
As a facilities manager, you need to delegate work across multiple business functions. This means you'll need separate communication channels for contractors, engineers and employees. Where email can sometimes become a little hard to manage, you can make work requests within specific folders within your facilities management app using the forms2 platform.
With the Folders functionality, available as part of our facility management app builder, you can organise your apps, screens, and forms into easy-to-use Folders and ensure certain Groups e.g. your contractors, engineers and employees only have access to the portals they need.
This ensures you're communicating the right tasks to the right people.
Here's an example:
Let's say you need to schedule plumbing work on a building and have an employee be out of the building in a set time. You could set a task for the employee to leave the building at 2 pm, then use the Folders section to contact your engineer and let them know the building is clear. The employee only gets the message they need and the contractor doesn't receive an email addressed to the employee.
No clogged inboxes.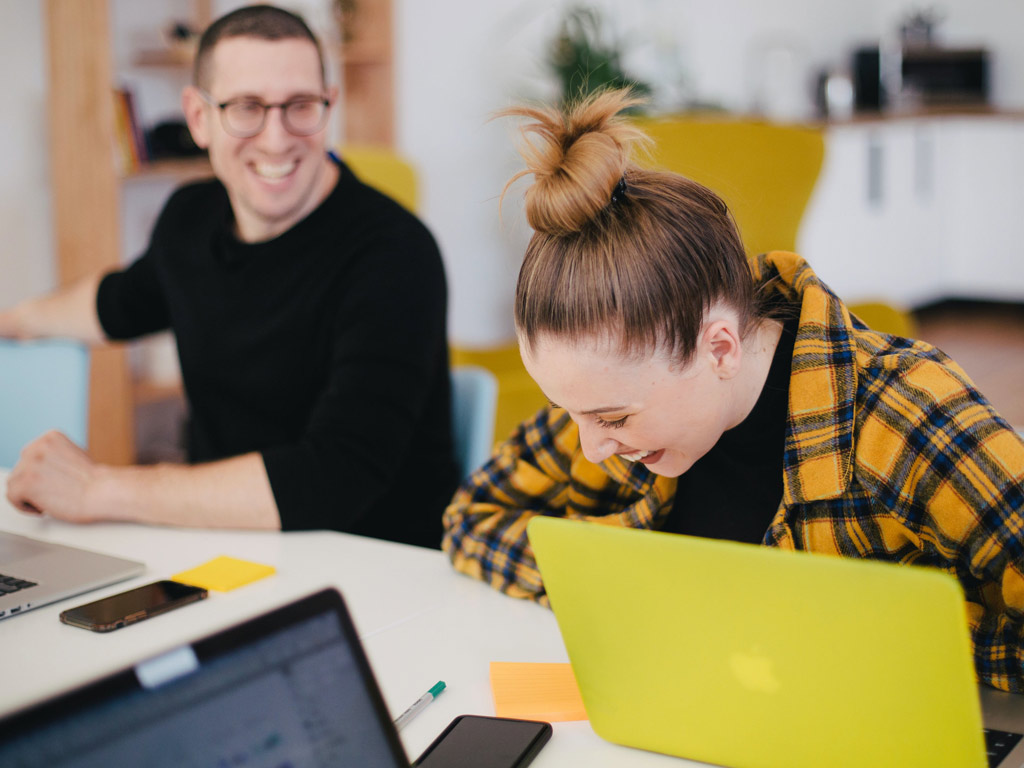 4. Resource Scheduling & Work Order Management
This brings me to my next benefit of facility management apps – resource scheduling and work order management. This is an essential function of a facility management app as – you need to allocate resources and create work orders, sometimes at a moment's notice.
Using our drag-and-drop facility management app builder, you can be allocating both reactive and preventative maintenance tasks directly to field teams and employees in any location from your smart device.
You can schedule resources and tasks to recur on specific days each year including fire alarm battery replacement, cleaning schedules or meeting times for example. In addition, you can oversee live status updates by tracking work progress in-app, and use tasks and process steps to ensure proper execution and compliance checking.
This resource scheduling and work order management feature allows managers to streamline their workload, and thus increase customer satisfaction as clients and tenants are not having to chase you for simple maintenance tasks.
5. Preventative & Planned Maintenance
Preventative maintenance is the best way to ensure your operation runs as smoothly as possible and is a core responsibility of a facility manager. A facility management app built with the forms2 platform allows you to extend the life spans of assets and remain compliant by scheduling preventative and planned maintenance before something breaks down on you.
Managers can schedule Maintenance and schedule renewals or replacements of assets on specific days in line with visit frequencies.
You don't have to wait until something breaks down before you know about it – you can provide customers, staff and contractors with accurate information on when something is scheduled to be fixed, replaced or serviced, saving you money by minimising downtime.
6. Instant Rollout Of Updated Processes
Facilities management apps are essential for franchise owners. Whether it's a new menu being rolled out in a restaurant, a new health and safety protocol or a uniform approach to service, you can use your facilities management app to alert managers, employees and franchisees of new processes to follow at the touch of a button.
A business app allows managers to send instructions to employees and check whether or not forms have been completed, ensuring compliance with your new updated processes.
7. Worldwide Collaboration
Another key benefit of using a mobile business app for facilities management is how it can improve communication. You have one singular method of contacting staff, managers and contractors – your app. You can use it to connect to systems you already use like Google Workspace for Chat and Google meet functionality, share tasks, reports, memos, notes and store this communication for reference.
Someone in Germany can schedule a cleaning of an apartment in America. A manager in South Africa can oversee how their team has been maintaining repairs on a building in England from a back office and receive feedback in real-time.
In addition, a facilities management app built with the forms2 platform can enable collaboration on work documents, reports and presentations dynamically.
Users can communicate through one app, removing ambiguity and reducing that overwhelming feeling you get when you're using too many different apps.
8. Cost Analysis
When you're running a business or managing a facility, the costs associated are something you'll always need to be aware of.
Understanding how much water, electricity or gas a particular property is using can be extremely valuable when determining profitability.
By collecting data through a facilities management app, you can gain accurate insights into the costs of running your business and properties.
Get a snapshot of electricity bills and other utilities associated with specific properties, and make adjustments on rent accordingly. In addition, you can gather information on the yearly costs of maintaining a specific piece of hardware within your organisation and understand whether or not it's cost-effective based on how many times it's being used. By using mobile data gathering tools within the forms2 platform you can gather data on cleaning materials and understand if there's a way to streamline costs or understand whether or not a particular property is profitable based on the number of utilities being used compared to rooms rented out.
By having a holistic overview of the costs of running your business, you can fully understand where to cut back on spending or where to invest more time and resources. Armed with the right data, you're free to make the right choices helping you expand your business.
9. Safer Facilities
One of the key responsibilities of facility managers is ensuring a safe working environment for employees and a safe living environment for tenants. With a facilities management app built with the forms2 platform, you can schedule safety checks for the likes of smoke detectors, fire doors and security systems, ensuring your employees, contractors and tenants are safe through preventative maintenance. Regular safety checks will help keep you compliant with the relevant health and safety bodies and allow you to schedule updates, maintenance or repairs so you don't have to think about it!
You can even use contactless signatures to provide proof of work for compliance and administration purposes.
10. Accurate Records Through Robust Data Capture
It's plain to see that the overall benefit of a facilities management app is its ability to give you a complete overview of your organisation's records and the ability to manage locations through a cloud-based system. By capturing data through a mobile drag-and-drop facilities management app, you can track costs, increase safety and manage your entire organisation in the palm of your hand.
But best of all, you can access all the data your team has captured and use it to plan budgets, understand profitability, and save money.
A user-friendly, reliable data capture system just makes life so much easier when you have all the data you ever need at your fingertips.
All this and more – this is just one of the types of business apps you can build with forms2.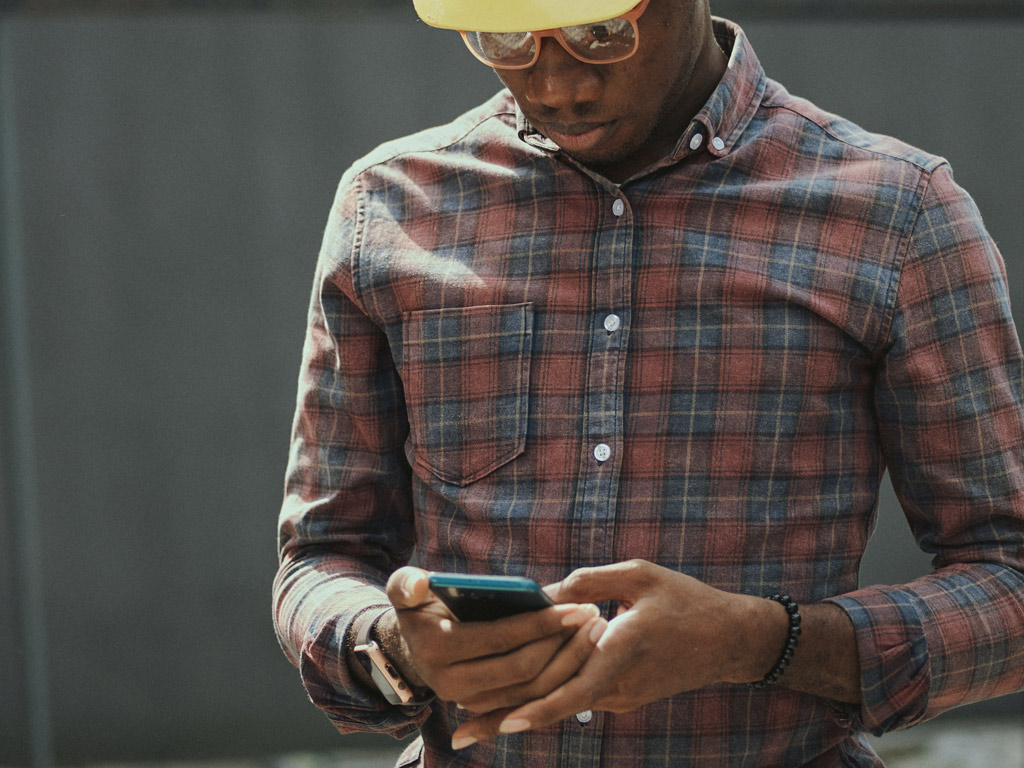 Why choose the forms2 platform to build your facilities management app?
Use devices your workforce is familiar with
The forms2 platform is designed to work with mobile devices and tablets that your teams are already familiar with, ensuring quick adoption of new systems. Build facilities management apps that work across iOS and Android phones, tablets, wearables, Chromebooks and Windows.
Easy integration
You can easily integrate your existing data warehouse or tech stack into your new facility management app and leverage your existing data sources.
Build it yourself – low-code/no-code
The forms2 platform encourages citizen development to flourish. Build your own business app the way you like it with our team on standby to help you when needed.
Scalable
The forms2 platform is entirely scalable and ready to help you grow your business. Deploy more apps across new departments or regions when you need them and enjoy unlimited connectors. Nothing is standing in your way!
Security baked in at every level
Administrative controls, complete global data compliance and data encryption as standard. Build your low-code/no-code apps safely while you manage permissions and access to information.
Cloud storage
The forms2 platform is hosted on Microsoft's Azure cloud infrastructure. We're a completely cloud-based solution that helps you drastically reduce hardware, human resource and storage costs.
Speak to a platform specialist at forms2 and build your own scalable Android, iOS and Windows facility management apps and mobile forms in hours, not months. Go from beginner to no-code expert in weeks.
14-day trial. No Fee. No obligation. Try today.