If you're wondering whether to start building a mobile business app, the time is now – here are 3 examples of how enterprise mobile apps help businesses grow, improve efficiency and save money
Before we even begin this article discussing the benefits of enterprise mobile business apps, check your phone and see how many apps you have installed directly related to a business you shop from or use for goods and services. I'm going to guess you have at least 3.
According to a statistics website, in 2018 alone a total of 42 per cent of small businesses already had a mobile app. That figure is only going to grow with small businesses using apps to streamline workflows, increase reach for branding purposes or better serve their customers every day.
Based on these figures, you need a mobile business app to stay ahead of your competition.
We use them every day. Your staff use them every day. Your customers use them every day. Don't be left behind.
Now, of course, there are huge benefits to enterprise mobile business apps in an internal application, whether it's using electronic job sheets to assign tasks to workers, collecting data using mobile forms or making positive change in enterprise through digital transformation. Mobile business apps are becoming the easiest way for businesses to collect and analyse data, improve communication both internally and externally and gain data compliance through no-code/low-code citizen development.
Whether you want to build a white label mobile business app to sell directly to customers or increase efficiency at work, there are some key benefits to building your own enterprise mobile business application. Let's look at a few here.
5 Benefits Of Mobile Business Apps For Enterprise & How They Improve Business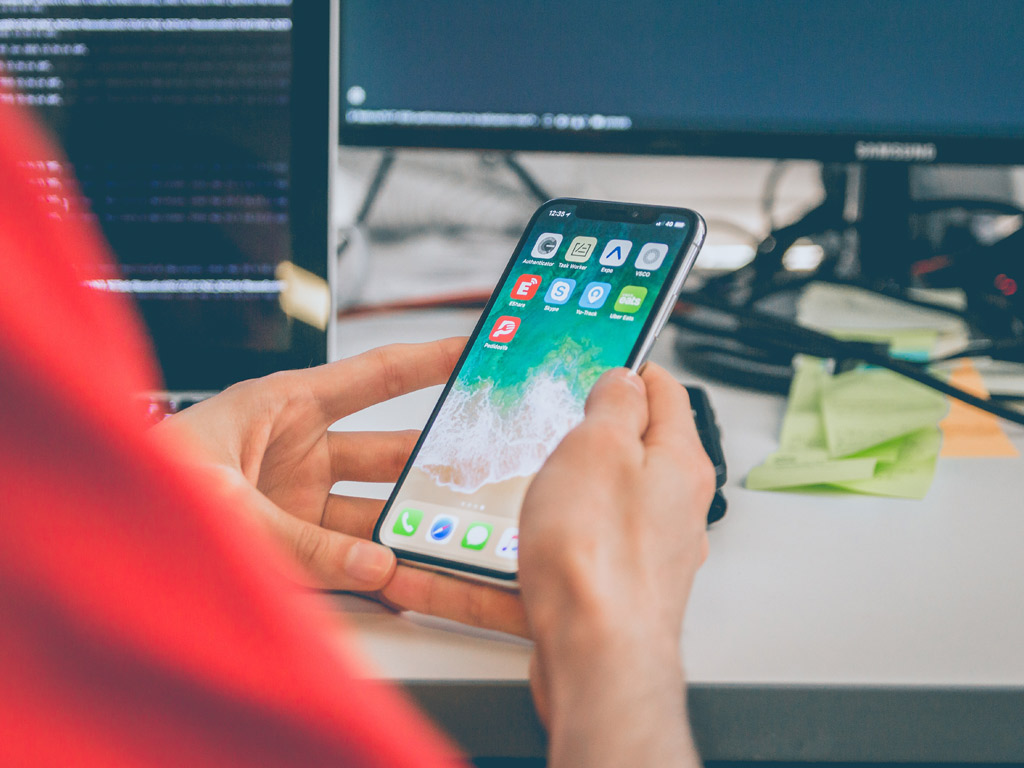 1. Better Customer Relations
If you're running your own business, customer satisfaction is the lifeblood of your success. If you're not selling a product, you're providing a service which means your customers need to a.) trust you to do the job and b.) be made aware of the process with timely updates.
One of the major benefits of a mobile business app is that you can set push notifications or automated communication to clients.
Finished a job? Let them know via the app and send out an automated email that alerts them that the job is finished. Need some extra time? Fill out your job sheets via your mobile form in-app and let the client know you're delayed, the reasons why and when a team member will be in touch with them to discuss details.
By automating information processes you decrease the amount of time liaising with a client where possible and increase customer satisfaction through consistent process updates and overview- clients and customers know exactly where you are, the status and date of projected completion on a job.
This is exactly how Air Link systems improved their customer relations, which you can read about in our mobile forms and business apps case studies.
2. Better Workforce Collaboration & Communication
Communication and collaboration with team members are key to a successful workplace. Salesforce stated that 86% of executives identify ineffective collaboration and communication as a major cause of failure in business.
Your team needs to be able to communicate and collaborate effectively to get the job done, wherever they are. According to another study by McKinsey.com, improved communication and collaboration through social technologies like Google Workspace and Google Chat/Spaces could raise the productivity of interaction workers by 20 to 25 percent.
Whether you've adopted hybrid working in your organisation or you have multiple field teams scattered across the state, country or world, mobile business apps can keep your teams connected by integrating instant messaging and document sharing with Google Workspace. Users can collaborate with team members wherever they are in the world through instant messaging, see live documents and make edits even when there's no signal.
By increasing levels of communication regarding tasks, you increase productivity and reduce errors.
3. Track Issues Before They Arise Through Real-time Analytics
We've talked about how mobile forms are the best option when it comes to collecting data, but with an enterprise mobile business app, you can do so much more with that data.
Real-time data sharing and analysis is one of the key benefits of mobile business apps in enterprises. By accessing the data available to you, it lets you track or identify potential problems before they become big problems. The data you collect with your app can be easily accessed at any point, allowing you to see if certain jobs you're on are suffering from the same issue, if employees are not uniformly completing certain tasks or if your customers are asking similar questions via a questionnaire you've set up before a job.
Sorting through paper forms and trying to find a common issue between jobs is never going to happen. A mobile business app can be set up so you can identify common issues as soon as they start to arise which leads to better performance from your team and better customer satisfaction. You're not asking the same questions. They're not answering the same questions. You just have the answers. This increases loyalty because your customers know you've got the task in hand.
Once you have that data, you can then share it with managers, clients and stakeholders in any format you wish including sheets, images, slides or email. This use of data to track problems before they arise or identify issues that your competitors haven't yet found puts you a step ahead of them.
You can finally use the data you've collected to make better business decisions overall.
4. Supply Chain Control & Stocktake
Our clients have used the forms2 platform to develop mobile apps for supply chain and stocktake control. We'll discuss it a little further below in our examples, but a key benefit of an enterprise mobile app is that you can develop accurate planning schedules and control what your couriers are transporting, delivering or picking in the warehouse. You can set up transportation management, return forms and stocktake schedules, completely revolutionising and improving your supply chain management, warehousing procedures or stocktake efforts to save money and improve business processes almost overnight.
The best part is that you can roll out a stocktake or supply chain management app in days not months through low-code/no-code drag and drop development, and set Role Based Access Controls so users only see what they need to see on the app and set automated push notifications or emails to suppliers or clients when you run out of an item, pick an item or deliver it.
You reduce errors, increase efficiency and ensure customer satisfaction at every step. Warehousing in particular is one of the industries seeing massive benefits from mobile data capture apps.
5. Better Security Through Cloud Storage
When using the forms2 platform to build a safer enterprise mobile application, you have robust user authentication security protocols put in place. Security tools like Role Based Access Controls (RBAC) Two Factor Authentication (2FA) and more help you build and use secure mobile business apps and ensure company devices are safe at every step, even if they are lost or stolen.
Businesses are turning to cloud storage thanks to the obvious benefits that come from accessing data anywhere and at any time, even offline. But they're also choosing mobile business apps so they can stay compliant with global security and privacy regulations such as GDPR, CCPA and HIPPA.
Customer data is locked behind a secure, digital wall. Not a filing cupboard that everyone has access to.
This extra layer of safety increases trust between the business and the client and allows you to scale your business worldwide as you're conforming to all international standards of data compliance.
You're reducing paper storage too!
If you're looking for a sign you need to build a low-code/no-code mobile business app – this is it.
3 Real-world Examples Of How Enterprise Mobile Apps Have Helped Businesses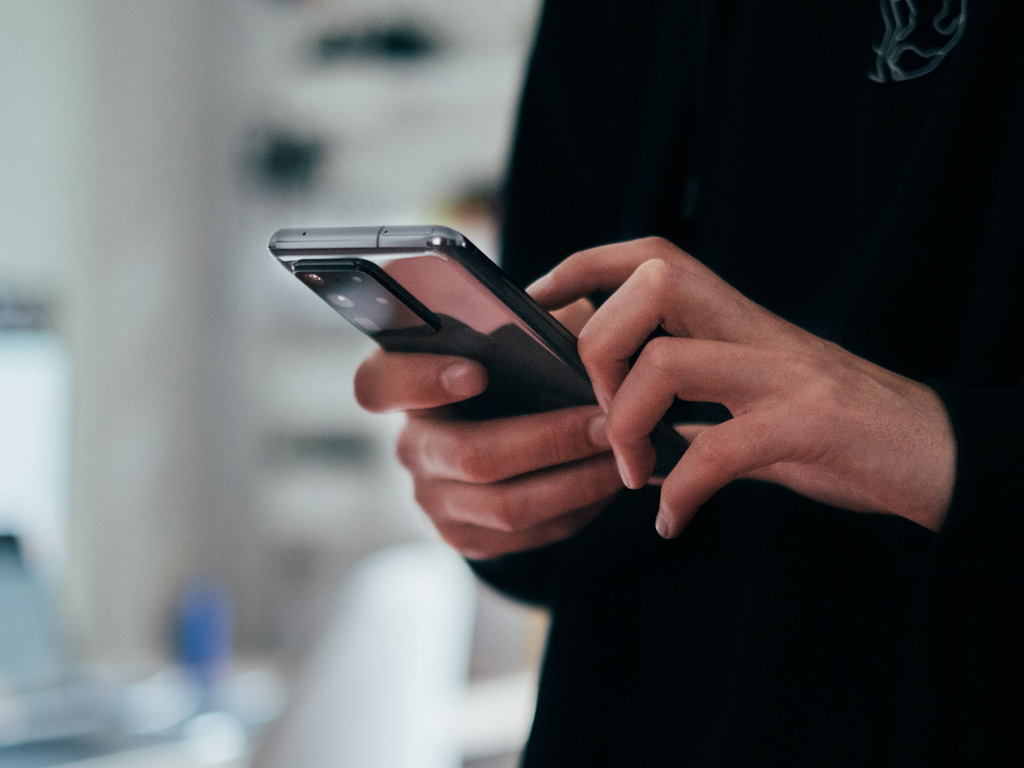 You don't have to just take our word for it on the benefits of building an enterprise mobile business app. Below we've collected 3 examples of how businesses have developed their own low-code/no-code business app using the forms2 platform and improved workflows, saved money and streamlined their organisational processes.
European Camping Group – Standardised Processes, identified stock loss & reduced paper usage, saved £277,000 per year.
Through the use of the forms2 mobile forms and apps and Google Workspace to standardise business processes, European Camping Group managed to uncover and address costly business losses, eradicate paper storage and move away from expensive fax machine costs using an enterprise business app that they built themselves.
With over 300 destinations across 10 countries and over 24,000 units, European Camping Group is the European leader in mobile home holidays.
We spoke with Steve Lynch, Product Delivery Manager, European Camping Group and Romain Lucas Managing Director at Marvilla Parks.
When ECG decided they wanted to standardise processes and streamline data capture and collection across their entire organisation, they approached forms2 about developing their own enterprise mobile business app.
You can read the full case study HERE, but after the implementation of their business app, they quickly identified that they were losing £90,000 per year in linen and wasting £112,000 in paper, alone.
They immediately addressed it and saved money almost overnight.
In summary, through using forms2 to build a mobile business app, they saved:
£90,000 in lost stock per year
£75,000 in admin per year
£92,000 in paper per year
£20,000 in fax machine costs per year
That's a total of £277,000 per year that would have otherwise been wasted. They also reduced manual labour costs and transferred all paper processes to digital options, ensuring they had access to and could analyse data in real-time
"We saved the cost of five or six permanent positions per year that would be dedicated to doing the same job on paper or Excel sheets that forms2 can do. We now have reliable data and can respond quickly to issues which is invaluable for the business."
In addition, integrating Google Workspace and their new apps also provided a standardised process of data input and recall, as well as device deployment and management, fully managed within Google Admin Console, allowing European Camping Group to set all security permissions for each user. By giving employees access to the apps they need based on login credentials they removed role ambiguity and maintained data compliance.
They also had a standardised process of data input across many different languages and teams could communicate across territories. Where they were once waiting for faxes to be filed with incomplete information, they now had instant responses to queries across their organisation in the palm of their hand. Best of all, they were able to upskill staff using low-code/no-code mobile business apps instead of hiring an external IT department.
You can read more about this case study in our mobile forms and business apps case studies.
Japanese Knotweed LTD – Increased customer satisfaction, enquiries & efficiency through accurate data capture.
Japanese Knotweed LTD is a world leader in identifying and excavating Japanese Knotweed. They also provide long-term treatment options with insurance-backed guarantees for developers, construction companies, local authorities and private landowners.
Accurate identification of this weed and swift action are key, otherwise, homes or businesses could be destroyed.
We spoke with Angela Smith, who at the time of the interview was Business Systems and IT Manager at Japanese Knotweed LTD
To reduce the strain of manual reporting with paper forms and increase the accuracy of data capture, platform specialists at forms2 provided Angela with a low-code/no-code citizen development tool to create an enterprise mobile business app and mobile forms that enabled her field teams to report on-site, take multiple digital photographs of this invasive plant and drastically reduce manual data upload through automation.
"When I arrived, everything was done on paper. Lots of photographs were taken of Japanese Knotweed. It was photographed and it was manually uploaded. The photos were then looked at and the data was manually put into spreadsheets."
This was labour intensive. And if an onsite inspector failed to fill everything out on the form, it could lead to inefficient action, or worse – no action being taken at all with potentially devastating results for homes and businesses.
Angela used the forms2 platform to create a two-way communication and data sharing app that allowed the back-office to send out vital information ahead of jobs and get data back when needed – all without the need to make a phone call.
As soon as engineers filled out the fields onsite and hit upload – the correct team had the right info to decide on whether a piece of Japanese knotweed was causing an issue.
This meant that field teams, back office and clients all had the accurate information to address this devastating plant. Field teams could arrive onsite with accurate historical information for insurance purposes and customers could rest a little easier knowing that they were in safe hands, being kept up to date at every stage thanks to automated emails and communication from the company.
"Since working with forms2, data has gone straight to our database. And it's lovely because we don't even have to think about it. It's just there."
You can read more about this case study in our mobile forms and business apps case studies.
Art Systems – Saved £40,000 per year on average through accurate data capture.
Steve H runs Art Systems – the UK's leading trade distributor in wide-format and 3d print and imaging with over 70 employees.
Steve was able to reduce reporting time by 450 minutes per day and save up to £40,000 per year on average with mobile forms and enterprise business apps that he built and scaled himself using the forms2 platform. You can read the case study here.
To save money and reporting time we provided Steve with the tools he needed to create mobile apps that solved reporting errors, fixed data inaccuracies and reduced the costs associated with the damaging effects of lost products and warehouse mis-picks.
"Before using forms2 we didn't have the right information on our system about client problems at the right time. If a client had another fault we wouldn't necessarily have put details of their previous fault on the system by the time it came in on paper. We were irritating customers by not knowing what was serviced, whether that be yesterday or last week."
By actioning quick and accurate data entry through mobile forms and customised enterprise mobile business apps, the result was a massive reduction in hours spent on calls and admin costs.
"We do around 20 to 30 calls a day. So, if on average it took 15 minutes to write up a report, we've saved ourselves around 450 minutes a day."
Thanks to implementing the forms2 mobile forms and app platform, Steve's team freed up over 6 hours in a day by inputting data into an app that would not allow for errors or unfilled fields. This drastically reduced ambiguity and increased data accuracy.
"We saved at least one additional member of staff on that data entry, which would be about £25,000 a year in terms of administration. And I would say that we, in terms of lost parts, must have saved ourselves between £10- £15,000 a year.
Steve was also able to identify warehouse mis picks and stop them from happening.
"Most people pick manually in smaller warehouses, and very few people implement warehouse picks properly. On occasion, the warehouse was picking the wrong machine. It looked like it was a very similar product, but there might be a £2,000 – £3,000 difference in the cost and the team were shipping out the wrong item."
Steve used the forms2 platform to develop new "parts form" by looking deeper into how unreconciled and lost parts could be reduced.
He also created a barcode scanning app to ensure warehouse workers could accurately scan a barcode and serial number before dispatch – all on their smart devices.
Steve improved business processes very quickly through the use of enterprise mobile business apps. ArtSystems' reporting errors were eradicated, service to clients was improved and incorrect warehouse picks were a thing of the past.
You can read more about this case study in our mobile forms and business apps case studies.
Final Thoughts On The Benefits Of Enterprise Mobile Apps
This is just a small selection of the benefits of mobile apps for enterprise-level businesses. But the message is clear: if you want to improve workflows, save money and increase data accuracy, a business app is the best option that causes minimal disruption, but maximum efficiency.
Can you afford to wait?
Speak to a platform specialist at forms2 and build your own scalable Android, iOS and Windows business apps and mobile forms in hours, not months. Go from beginner to no-code expert in weeks.