We round up the 8 sure signs you need a low-code/no-code business app for your enterprise organisation.
If you're struggling with data capture, safety compliance and data security, wasting money on paper forms or tied to a legacy system that's stopping you from scaling your business growth, these are sure-fire signs you need a low-code/no-code (LCNC) mobile business app development platform.
We've compiled 8 of the major signs you should aim to build your own mobile business app. We're confident you'll resonate with some of them as they're actually based on real-world examples from our clients.
Do I Definitely Need A Mobile Business App?
If you're reading this – you probably do.
The world of enterprise software is changing so fast, that if you're not making accurate business decisions with the aid of cutting-edge data capture software in your corner, your competitors are beating you to the punch.
You're probably:
Losing clients.
Failing to make accurate decisions.
You're not using automation to make workflow easier.
Sound familiar?
Low-code platforms have only recently begun to gain mainstream traction within the business world—thanks in part to the rise of cloud computing and the ubiquitous nature of mobile devices. And there's no sign that this trend is slowing down anytime soon: according to MarketsandMarkets , the global low-code development platform market is expected to reach over $45.5 billion by 2025. In short – businesses are waking up to the benefits of no-code / low-code. If you get in early, you're ahead of your competition.
Mobile business apps built on a cost-effective low-code development platform (LCDP) are here to help streamline your workflow.
If you're reading this – you've already realised that you need to make a positive change. Fortunately, it's easier than you think to implement digital transformation.
And you can do it in weeks.
Digital Transformation Made Easy
In the past, businesses would have to invest large sums of money into building custom business applications from scratch. But now, there's a better way. LCNC platforms such as forms2 allow businesses to create powerful applications without the hassle of learning code and the expense of development costs.
Not sure if a low-code development platform is right for you? Here are 8 signs that it might be time to make the switch to LCNC.
8 Signs You Need A Low-Code/No-Code Mobile Business App
In this blog we'll be highlighting the following issues that clients approach us to help solve and the key signs you need a low-code/no-code business app:
Time from visit to quote is taking too long
You're spending too much time on return visits to clients
You need multiple data from multiple sources in one dashboard
You're not a developer
You're tied to legacy systems
You're losing critical documents & need mobile forms
Struggling with data compliance such as GDPR, HIPAA, CCPA
Losing customers or getting complaints from missed queries
1. Time From Site Visit To Quote Is Taking Too Long
Whether you're an SME or enterprise-level organisation, getting quotes to clients promptly can mean the difference between a sale or losing out to a competitor.
If you're finding that visiting a site, assessing the job and then going back to the office to send out a quote is taking too long, this is a sign that you need a mobile business app.
With a mobile business app, you can streamline the whole process. Simply create a job quote mobile form within your app and fill out the details on the spot.
Here's an example:
Let's say you're visiting a client who potentially needs some work on their loft or attic. You can create an app that alerts the contractor via push notifications through our Task Engine, detailing what time and where to arrive.
The contractor can use a mobile form to fill out the size of the job, materials needed etc. They then fill in the form, and using connectors to your existing systems, they can see when the next availability of team members and generate a quote on the spot with a price and timeline. This provides instant information to the client while you're standing with them and the quote can then be sent out directly to the customer's email and back office for later review.
You've done all this on the same visit via mobile forms and a business app:
Alerted contractors of job location
Provided a mobile form for a contractor to fill out
Provided instant quote to the client
Generated email to client
Generated email to back office for a follow-up
Automatically updated other office systems with the captured data, eg. SharePoint, SQL, Salesforce, Netsuite, etc.
You've achieved all of this at the touch of a button and all before you've left the premises, speeding up the customer decision process before they've had a chance to look elsewhere!
2. You're Spending Too Much Time On Return Visits To Clients/Site
If you're spending a lot of time returning to client premises for smaller repairs, safety checks or product queries, then you really need a mobile business app.
You can't always action a contractor or engineer to visit a site. It's costly. For you and for the client.
Here's an example:
Let's say you installed a heating system for a client months ago and they've contacted you about a fault. If the client contacts you, you would normally send a contractor out to fix it.
They arrive to find:
They have no background info on when it was installed
No background info on previous issues
No background info on previous communication
The client tells the contractor it's the third time someone has come out to see them
And worse – there's no fault – it's just not switched on
You have wasted time on sending a contractor out. You have cost the client invoice fees and you have potentially damaged your relationship with the client.
This could have been avoided.
With a mobile business app, you could have collected the data you need upon installation and addressed the situation quicker via:
Instant recall of installation information
Previous communication notes
Name of the contractor who installed the unit
Offered a video conference call with client to remedy the situation
Saved the cost of contractor dispatch
Previous visit history and associated notes
This is exactly how MAAC Heating and Cooling used the forms2 LCNC platform. By capturing data via a business app they had full access to all the information they needed, could send out video meeting invites and saved the cost of a contractor by offering advice over the phone.
"With our app built on the forms2 platform, the office sends the engineer a remote fault form, they have the client's details, how to call them and when to call. The engineer calls the client, addresses the fault over the phone and they then complete that form and send it back to the office. Then the office knows whether they need to book an engineer to go out there."

Tom Harvey, Managing Director of MAAC Heating & Cooling
You can read how forms2 Helped MAAC grow 66% YOY with mobile forms and apps in our mobile forms and business apps case studies.
Armed with the right data, you can save money on sending out contractors and improve customer satisfaction by providing help, quickly.
3. You Need Multiple Data Sources In One Dashboard
The need to access multiple data sources is one of the major signs you need a low-code/no-code business app.
When you're running a business, you're likely pulling data from multiple sources such as Google Workspace, NetSuite and Salesforce etc. Unfortunately, you have to log in to each portal separately. This takes time and you have to consolidate the data separately before you can make a decision.
With the forms2 LCDP platform, you can use our connectors and REST API integrations to pull multiple data sources including SharePoint, SQL and NetSuite data sources into your custom mobile app dashboard. This ensures you have access to all the data you need in one convenient place – the palm of your hand!
Pull in customer details via Salesforce, previous communication via Google email or see warehouse stock availability of a specific product from your inventory– whatever information you need, you can pull it from your existing systems.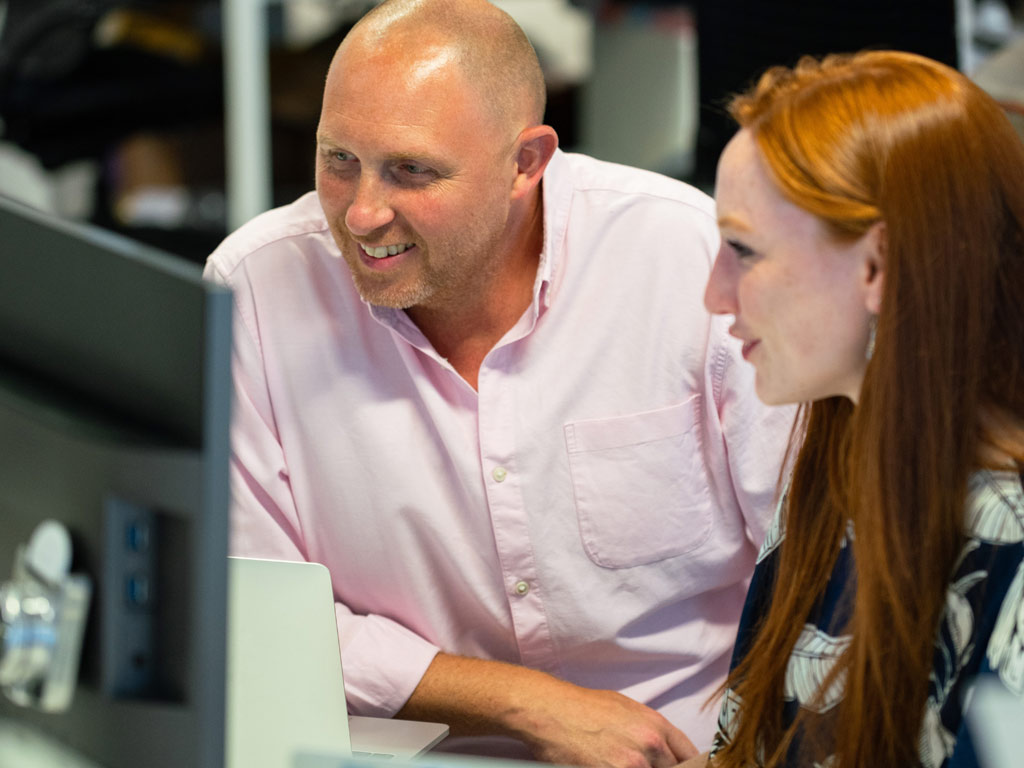 4. You're Not A Developer
If you're a business owner, department head, or an IT professional you may not have the time to learn how to code. You need to concentrate on scaling your business or managing your teams, not learning how to build an app.
You want to action change, but you're not a developer!
Fortunately, the forms2 LCNC platform enables you to go from beginner to low-code/no-code expert in weeks, not months, supercharging your data capture and business processes quicker. With the help of our LCNC platform specialists – you can do it in days!
A low-code business app platform can be a great solution if you don't have the skills or knowledge to develop an app yourself. It also helps bridge the skills gap in organisations.
They're fast and easy to use and the biggest advantage of using our LCDP is that you can create an app in minutes with minimal code, or use the complete no-code option without having to write a single line of code thanks to a drag-and-drop interface. All you need is a basic understanding of how our platform works, what data you need from your existing systems, and you're good to go.
Best of all, using a low-code/no-code platform is far more cost-effective than using a developer. In fact, with the average cost of building an app anywhere between $90,000 to $250,000+ and an average licence from forms2 clocking in at under $25 per month, you can already see the differences.
With each free trial an ROI calculator app is automatically installed into the account – which is perfect for reporting on costs saved and estimating how much time you can give back to your teams.
According to TechRepublic, "nearly 60% of all custom apps are now built outside the IT department. Of those, 30% are built by employees with either limited or no technical development skills"
This is exactly what Steve at Art Systems achieved through our citizen development platform.
Read how Steve was able to reduce reporting time by 450 minutes per day and save up to £/$40,000 per year on average with mobile forms and apps that he built and scaled himself, all while running a business!
5. You're Tied To Legacy Systems
If you're tied to outdated legacy systems that are clunky, hard to gather data from or slowing your business down, you need a change.
A mobile business app can advance your digital transformation while still using data by connecting with your legacy systems.
If you're not using all the features of your existing systems, or if you're still relying on legacy systems that are no longer supported, it might be time for actioning digital transformation as this is one of the major indicators and signs you need a low-code/no-code business app. A low-code platform can help you consolidate your existing systems and get more out of them or completely migrate your old data into a new system.
With our platform, you could have your old legacy system connected and populating a data source on forms2. Forms are completed, and then form connectors update the legacy system and the shiny new system simultaneously, facilitating the migration.
The forms2 LCNC platform enables you to build mobile business apps over your existing enterprise software without the need to alter your existing legacy systems. They work hand in hand, employing new features and standards alongside the tech stack your business already uses.
In addition, forms2 makes your legacy software better without changing the underlying system, improving processes by using data from current applications while allowing you to create an app that works FOR you, not against you.
If you need to integrate your mobile app with legacy systems, a low-code platform can make the process easier and faster, as it can handle much of the complexity for you.
6. You're Losing Critical Documents & Need Mobile Forms
If you're misplacing paper forms, suffering from poorly filled-out sheets due to laziness, time constraints or simply finding it difficult to trawl through your filing cabinet to pull out customer details, there are huge benefits to using mobile forms!
Mobile forms are becoming increasingly popular as almost everyone knows how to use a mobile phone or tablet to access information and services on the go. If you need to create mobile forms, a business app built with the forms2 low-code/no-code platform can help you get up and running with mobile forms quickly, without having to write any code.
You can mimic the existing paper forms you have and ensure all information is filled out correctly thanks to mandatory fields ensuring every data point you need is collected.
You can recall data anytime, view customer and job details, and ensure you have instant access to any data captured by your team whenever you like.
Automation helped Japanese Knotweed LTD's employees improve customer satisfaction, skyrocketed data accuracy and improved work-life balance with streamlined data entry using forms2 mobile forms and apps.
7. You're Struggling With Data Compliance Such As GDPR, HIPAA, & CCPA
One of the signs you need a low-code/no-code business app is the simple fact you're dealing with customer data.
Achieving and maintaining data compliance standards with GDPR, HIPAA, CCPA etc. can be a minefield. Get it wrong and you're in for some serious trouble with international laws.
Data compliance doesn't have to be difficult!
If you're struggling with international data compliance laws, you're in good hands with forms2 as our mobile business app platform complies with GDPR, HIPAA and CCPA.
Our built-in tools ensure any apps or forms you build meet your privacy and security compliance requirements.
All data stored on the forms2 platform is encrypted on the device and in transit, and can't be exfiltrated. The forms2 platform is hosted on Microsoft's Azure cloud infrastructure and all data is always passed securely beyond network, including to your existing systems.
Data compliance is baked into everything we do​.
Any data captured with the forms2 business apps can be marked as PII, which may include DOB, social security numbers etc. Simply mark any data as "sensitive" when capturing it. When exporting data you can anonymise personal data so any information is kept in the forms2 LCNC development platform and personal data won't be leaked.
You can read more about our secure, data-compliant platform in our Trust Hub.
8. You're Losing Customers Due To Missed Queries Or Service Requests
If you're finding yourself opening emails from angry customers who have not had their service requests responded to, struggling to cope with queries from clients or failing to organise job and task dispatch requests, there is a solution.
The forms2 platform is one of the best facility management app builders available, as it allows you to pull multiple data and communication streams into your dashboard. You can build an app that can set task and job requests with contractors, schedule service and safety checks and recall previous communication thanks to connectors that integrate with your existing tech stack.
Here's an example:
Let's say you're a facility manager and you need to make sure you have a good handle on maintenance schedules to ensure clients and tenant properties are being serviced on time. You can build an app that automatically schedules contractors to visit properties on a specific date, and thanks to mobile forms accessible via the forms2 platform they are armed with tenant information, previous maintenance work and any upcoming safety checks they need to be aware of.
The contractor can arrive on time and:
Take a picture to prove the job has been finished
Fill out a mobile form with mandatory fields for accurate data capture
Get sign-off from the client via contactless signature.
And they've done this via a mobile business app installed on their mobile phone.
The property has been serviced, issues/repairs logged and safety checks scheduled for another time.
The client is happy, the job is done and you have instantly improved customer satisfaction.
Facility management is actually one of the key industries seeing the benefits of mobile business apps. Your competitors may have a head start!
Final thoughts On Signs You Need A Low-Code/No-Code Business App
These are just a few signs that your business could benefit from switching to a low-code/no-code development platform and what you can achieve with a mobile business app.
With the forms2 platform, you can build powerful, scalable business applications at speed, without sacrificing quality or functionality.
So why wait? Contact us today to speak to a LCNC platform specialist at forms2 and build your own scalable Android, iOS and Windows apps and mobile forms in hours, not months.
Go from beginner to no-code expert in weeks.