We show you the types of businesses, organisations and industries that benefit from building mobile data capture tools that can be accessed via low-code/no-code mobile business apps.
If you're wondering "does my business need a data capture app?" – you already know you do. Mobile data capture tools accessed via low-code/no-code mobile business apps are a cost-effective, secure and user-friendly way of capturing, distributing and analysing accurate data that enables you to make the right business decisions and scale your business.
So if you like the sound of that, you'll love what a business app can offer.
In a previous article, we've looked at the benefits of mobile business apps – highly recommended reading if you want to see the almost overnight benefits they can bring to your business. But right now we're looking at the types of industries, sectors and organisations that can really benefit from implementing digital transformation in the form of a mobile business app.
First of all:
Does my business need a data capture app?
In short, if you collect any form of data on paper you can make the change to mobile forms using a business app very quickly and you'll benefit from using a mobile business app. Conversely, business apps can be built to provide key information, to engineers and field teams, like customer and job details, maintenance reports and contactless signatures for job sign-offs.
Business apps work both ways! For data capture and data distribution, alike.
You'll benefit from a business app if you:
Send out job sheets
Manage facilities
Collaborate on a national and international scale with staff
Develop work planning schedules for couriers
Run a warehouse
Manage a supply chain
Manage customer data
And that's just scratching the surface of what they're used for.
Is it easy to make the change to a business app for gathering and capturing data?
Absolutely. We understand that creating positive change through digital transformation can be a daunting task. But you'll actually make processes a lot easier for yourself, in the long run, thanks to the fact you're remaining compliant with all international data compliance laws and regulations by transferring your paper forms to digital mobile forms or hosting your data on the secure MS Azure network, for example.
Let's say you wanted to make the change from paper forms to mobile forms – nothing too drastic. You can use the forms2 platform to create a digital copy of your existing paper forms and ensure each field is completed before you're allowed to continue or exit the form. The forms2 app, completely tailored to your needs, will then upload that form to the cloud, saving it instantly allowing you to collect accurate data and look up the results anytime, anywhere. You could even specify that the form is sent to your back office upon completion and automatically generate an invoice once it's received.
With a little training from our team, something like this can be created within a few hours, and with the help of our platform specialists, you could be ready to roll out in days. Not months.
The fact is, that 42% of small businesses stated they had a mobile business app based on this study, and with the number of mobile users currently standing at 7.1 billion, projected to rise to 7.49 billion in 2025 – business apps are going to be expected. Forward-thinking organisations are using these apps to streamline workflows, gain in-depth insight into their own business costs, capture accurate data that can't simply be "lost" and achieve compliance in an ever-changing online security landscape.
They're also using them to communicate to their clients, their customers, their contractors and employees.
If you're not using a mobile business app, you're being left behind.
So what sectors, industries and businesses can benefit from mobile business apps for data capture?
Every industry can benefit from mobile business apps. Whether they're using them as a data capture tool, a way to communicate with customers or a way of effectively managing workflows, banking and FinTech to travel, retail to health and safety, facilities management to the oil and gas industry – every sector will improve their workflows, compliance and data capture.
Let's dig a little further with a selection of real-world examples from forms2 platform users.
1. Hospitality & Holiday Park Management Industries
With so many different rooms, areas and locations to manage, the hospitality industry stands to gain from using mobile business apps for data capture, booking, stocktake and franchise opportunities.
By using the forms2 platform to create a holiday park management system, European Camping Group – Europe's largest holiday home provider, was able to completely standardise their entire reporting and data capture and collection processes.
In addition, they also identified that they were losing over £90,000 in stock, every year thanks to effective laundry stocktake data capture and reduced the amount of paper usage saving a whopping £112,000 in paper and associated storage costs.
You can read the full case study HERE, but overall the ability to standardise data capture across 300 sites in Europe, spanning different languages with Role Based Access Controls and specific Groups for user-friendly work allocation, all with administrative controls was a game-changer for the industry. A mobile business app uncovered where ECG were losing money, highlighted how they could improve customer data capture and allowed managers to see exactly how the business was performing at any time rather than waiting for end-of-month reports.
Holiday homes were better serviced, managers and employees enjoyed streamlined workflows and customers were happier.
2. Real Estate & Facilities Management Industries
Mobile apps for facilities management and the likes of real estate and property management are absolutely essential if you want to have an in-depth overview of your entire operation.
Business apps can enable facility managers to see real-time data on buildings they manage including tenancy agreements, repairs and vacant properties. Managers can use a mobile business app to schedule and track preventative maintenance, create asset reports and manage utility costs, gaining a full understanding of where a particular property may be using more electricity than others for example. Then, the FM can react accordingly by increasing rent or hiring out more hot desks to offset the burden of increasing utility bills, thus ensuring existing tenants are not put off from renewing contracts.
The real estate industry has an incredible opportunity to appeal to buyers, renters and sellers alike through an attractive business app. Real estate companies could effectively upload properties in seconds, showcasing key USPs, including images, prices and any relevant information. Potential buyers could enquire within the business app, triggering a communication to the relevant real estate agent to follow up on. Push notifications could be sent out to buyers when a relevant property is available in their area, increasing the chances of quick sales.
The possibilities are endless for property and portfolio management.
The real estate industry has an incredible opportunity to streamline property maintenance, stay on top of tenancy agreements and improve landlord/tenant relationships. Real estate companies can effectively upload properties to their internal, employee-used app including all relevant details about a property including, tenancy agreements, the current price of rent, maintenance history, upcoming safety inspections and appliance/furnishing lists.
Inspections can be carried out before the new tenant moves into the property via the app, giving the landlord or real estate agent a detailed plan of the current condition of the rental property, including furnishings. The real estate agent can capture a tenant's signature digitally on the day of the agreement and automate an email to be sent to the tenant's email address.
This ensures both parties are in agreement about the furnishings and condition of the apartment from day one. Both parties have a record and the information is stored in the cloud for instant recall at any time it's needed.
The possibilities are endless for property and portfolio management business apps. This is just one example of the types of apps you can build with forms2!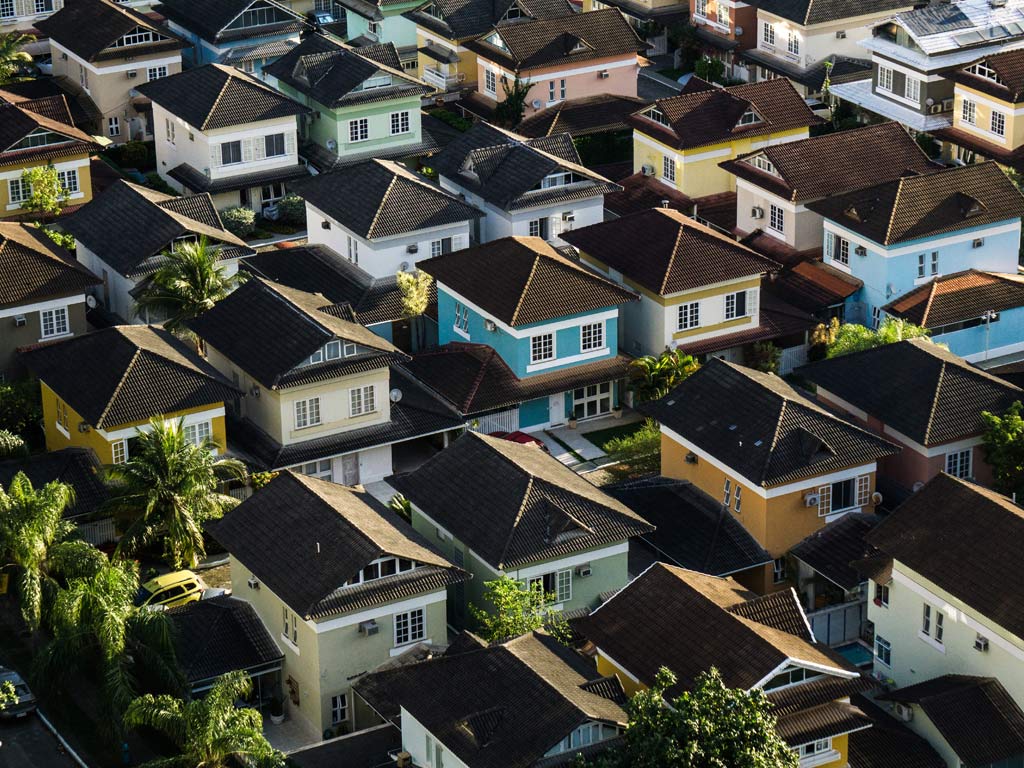 3. Construction, Engineering & Building Industries
Streamlined job dispatch, health and safety checks and real-time status reports are just some of the benefits that industries such as construction, engineering and building can enjoy when migrating to a mobile business app.
In fact, we surveyed construction industries, as well as engineering industries to find they were leading the low-code trends and statistics in 2023.
Construction industries were actually the biggest adapter in mobile business apps, with construction leading the low-code no-code trends and statistics.
But asset management and accountability were the major benefits that our client MAAC reaped when they migrated to the forms2 platform.
If you've ever worked on a large building site, worked on home renovations or anywhere with multiple contractors from different sectors and businesses, you'll understand that damages to property or assets can sometimes occur. After leaving the site, another contractor may damage your product while going about their tasks. If you're a carpenter you may find that an electrician has damaged the floorboards. If you've installed appliances you may return to the site and find that it's been stolen.
Unfortunately, it happens. And unfortunately, no one is willing to own up to it.
Additionally, customers may not have a record of you completing a job. Without proof, you don't have a leg to stand on. This was a problem for Tom Harvey, Managing Director at MAAC heating and Cooling and his team of contractors needed to address as they were working across multiple construction sites with many external parties.
Through citizen development on the forms2 platform, Tom was able to build his own app that provided accurate task dispatch and completion records. This would protect his team by eradicating ambiguity around work completed, reducing call-outs and ensuring all customers were acutely aware of the work carried out – even in a fast-changing industrial environment.
They were also able to create accurate records of appliances being installed and send reports directly to clients so they knew everything was in good working order before they left site.
"In some instances, a client may say the product works brilliantly, but the panel on the front is smashed. We've now got the proof to say it wasn't like that when we left and we can prove that the client has seen the report. Now, the client doesn't question us; they know we'd left the job in good condition and they'll then go and talk to the other trades that have been on-site to find out who damaged the product."
Read how forms2 Helped MAAC grow 66% YOY with mobile forms and apps.
4. Warehousing & Supply Chain Industries
Warehousing and the overseeing of supply chains need careful management. Send out the wrong item and you're potentially losing a lot of money. Forget to re-order an item when stock levels reach a certain point and you've missed out on delivery schedules, losing sales.
The warehousing and supply chain industry is another sector that can benefit from mobile business apps. You can remove paper forms entirely, utilise handheld QR code barcode scanners on phones and tablets, including the likes of dedicated barcode scanners from Zebra, for example and set up automated replenishment requests.
Steve at ArtSystems is another fine example of a citizen developer who was able to save £40,000 per year with mobile forms and apps built on the forms2 platform and a great example of the effective use of mobile apps in warehousing. Warehouse mispicks of expensive printing machinery were costing the company thousands.
"Most people pick manually in smaller warehouses, and very few people implement warehouse picks properly. On occasion, the warehouse was picking the wrong machine. It looked like it was a very similar product, but there might be a £2,000 – £3,000 difference in the cost and the team was shipping out the wrong item."
To combat this, Steve created a warehouse barcode scanning app and inventory management system to ensure warehouse workers could accurately scan a barcode and serial number before dispatch – all on their smart devices.
This effective change saved the business upwards of £15,000 per year on lost parts alone.
"It's hard to get across the difference forms2 has made to our business. It's not just the financial improvements it's delivered, but how much easier it is for warehouse staff and service engineers to do their jobs."
In addition, customers were able to get instant notifications when a product was being picked and scheduled for delivery. Increasing customer satisfaction. Warehouse mispicks were solved completely.
"The forms2 platform ensured we were dealing with real-time information, so customers always get the most up-to-date information about their order or repair."
Read how Art Systems saved £40,000 per year with forms2 mobile forms and apps.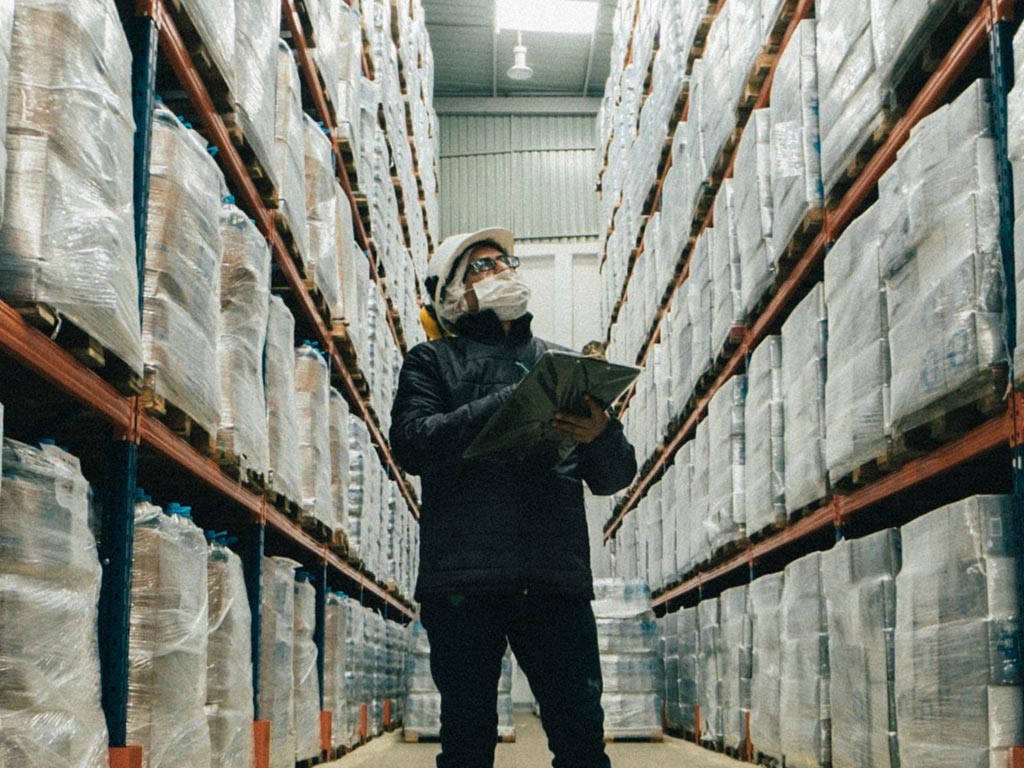 5. Insurance & Financial Services
With consumers now comfortable using mobile apps to manage their finances, insurance and banking, the insurance industry can benefit from developing their own mobile business apps on a secure platform like forms2 that protects user data through robust security features, offers worldwide compliance and connects technology stacks that can handle thousands of requests per second while integrating API's to connect with banking features.
Insurance firms now have the ability to build low-code/no-code apps that can be used to provide instant customer quotes, pulling in information from a wide variety of comparison websites, should they wish to) and that's just one example.
In the event of a claim, for example, insurance firms called out to properties where there has been damage or theft, can capture data via a highly detailed business app built on the forms2 platform. Details can include photos, geo-location, time of claim and any other information they need. The insurance firm can then take a contactless signature for legal purposes and store all the information for instant recall when needed. This ensures both parties are in agreement on the damage/theft and the stored information can be sent to local law authorities if needed.
Best of all, the no-code/low-code drag-and-drop platform is easier to implement with a minimal IT infrastructure, ensuring you're able to create without the cost of an entire IT team. This is one of the main reasons why agile enterprises choose mobile business apps, as they allow you to build safely and securely.
Final thoughts on the industries that can benefit from mobile business apps
Any industry can benefit from mobile business apps by replacing their existing paper or manual data entry systems with a robust mobile platform.
With so many businesses able to make accurate decisions through the use of a precise, and most importantly, complete data overview, you risk losing your edge if you're not migrating your business processes to a mobile-first option.
It's not a question of why you should do it. But more of a question of when.
Speak to a platform specialist at forms2 and build your own scalable Android, iOS and Windows business management apps and mobile forms in hours, not months. Go from beginner to no-code expert in weeks and see the benefits for yourself.