Here are 7 reasons why agile enterprises use Low-Code/No Code development platforms instead of traditional development.
The thought of building a business app from scratch can be absolutely terrifying. The cost of development alone is enough to put business owners off creating an app entirely.
But there is a cheaper, faster, easier way. It's called Low-Code/No-Code development. Or LCNC for short!
A quick Google search shows us that the average cost of building a business app can range between $100,000 for a basic app, to over $240,000 for a feature-rich, custom development project. This can take months of design, testing and training, draining your profit, resource and time.
Forrester actually indicates that platforms like forms2 can propel software development to 10x times the speed of traditional processes.
This is why businesses are migrating to low-code and no-code solutions to get more out of their business applications. From streamlining implementation time to reducing maintenance costs, there are plenty of benefits that you just can't argue with when compared to traditional development.
Need more reasons? We've got you covered.
7 Reasons why smart, agile enterprises use low-code/no-code development platforms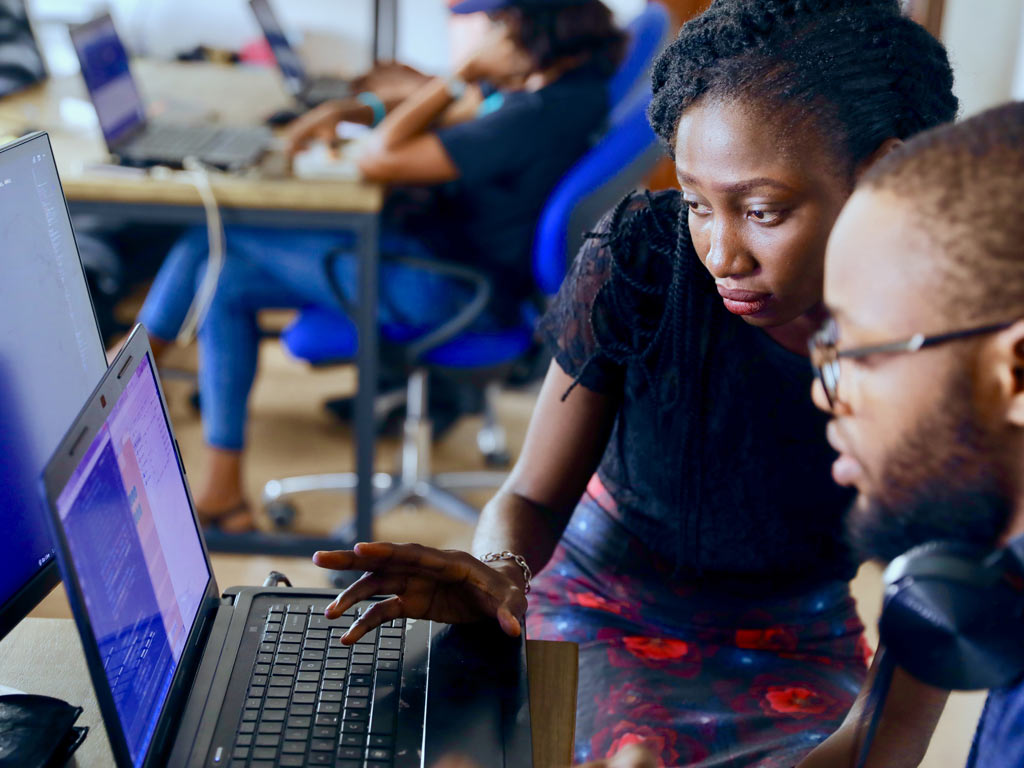 We've discussed the benefits of low-code/no-code in a previous article, which is well worth reading if you're curious about the key features, but today, we're looking at exactly why enterprise-level businesses use them in a little more detail.
Here are our 7 reasons smart businesses prefer low-code/no-code vs traditional development:
They can save you £/$99K per year on development costs.
They're easy to update.
They reduce risks associated with manual coding.
They lead to improved user experiences.
No-code platforms make it easier to build apps.
They can accelerate the speed at which you can deliver business apps.
They're built within a sandbox that you can't (technically) break.
1. LCNC development platforms can save you £/$99K per year on development costs
This is the big reason enterprise businesses use low-code/no-code over traditional development.
We researched how much traditional development costs compared to low-code/no-code and the result was a staggering £/$99,000 difference.
LCNC saves a LOT of money and increases ROI.
Building apps from scratch, as we've seen, comes with significant costs that can hit nearly $250,000 (worst case scenario). Manual coding, including its security pitfalls, is still expensive. What's more, it consumes IT resources that could be put to better use.
Design, test, adjust – rinse, repeat!
The forms2 platform, on the other hand, is built on Azure. We adhere to Microsoft's best practices for the design and deployment of cloud-based applications (SaaS products). This means that we essentially come loaded with pre-built functionality, that looks and feels great to use making it easier to deliver what your business needs at a fraction of the cost – at around $18 per month*.
This means you can have an app built from $18* per month and build as many apps and forms as you like.
With most of our client success stories stating that they INSTANTLY save around $30,000 per year in admin costs alone, it's easy to work out the ROI on that… and we've built a mobile forms ROI calculator into our Free Trial!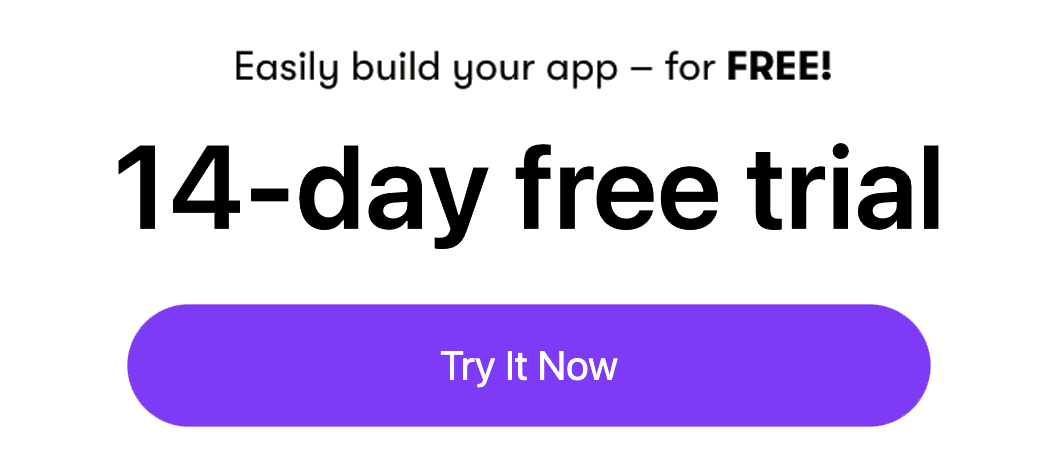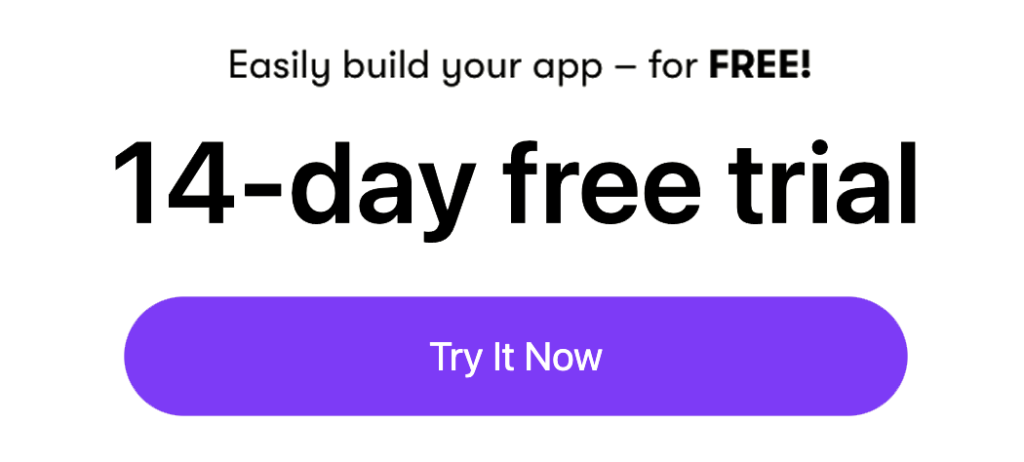 2. Low-code/no-code apps Are easier to update and install new features
Your business will need to evolve. So will your business app. You need to be able to scale, build, change and evolve your business app as your business grows and requirements shift.
If you use a traditional development method, this can be challenging to manage if you have a limited IT department and a minimal budget. It's almost impossible to perfectly anticipate the future needs and requirements of your business, and if you try to rely on a small team to manage every change, you'll quickly find the IT department (or you!) stretched across too many projects.
Low-code/No-code platforms, on the other hand, are easier (and cheaper) to update.
Thanks to the visual approach of the forms2 platform, it enables you to drag and drop features and screens and repurpose them to suit new needs. What's more, you can easily transfer elements between different business apps that you've built, creating a cohesive approach to your business app and business operations.
Thanks to our incredible number of ready-to-use templates, it's even easier to update your LCNC app!
Again, you can repurpose pre-existing code to meet new requirements via drag and drop, reducing the cost of updating your apps, and scaling when you need to. You've saved money again.
Need to add mobile forms to the business app? Sure!
Need to add hazard reports with mandatory fields – just drag and drop into your screen.
Work authorization? Contactless signatures, Lone Worker Protection (LWP)? It's there for you to add.
Need a new feature? No problem – we'll have it.
Best of all, you can use our REST API and connectors to integrate your apps with your existing systems and infrastructure. This helps you to further reduce costs by leveraging existing resources and data silos.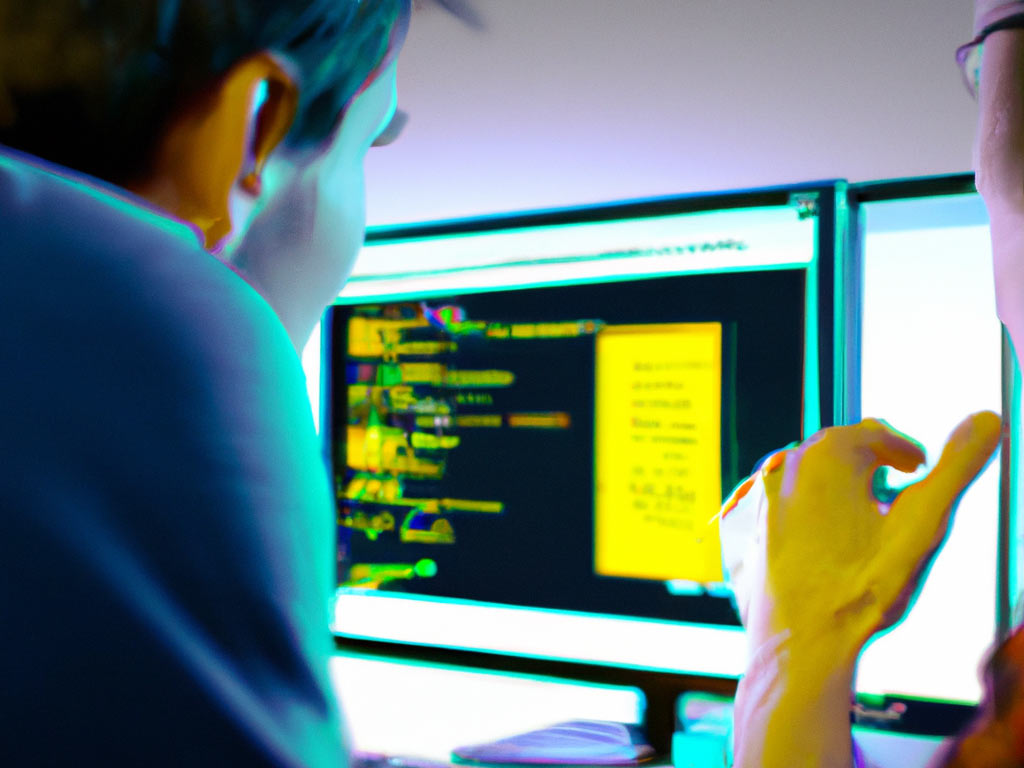 3. Low-code/no-code apps reduce risks associated with manual coding
When you launch a new app or build through traditional development there are almost always security risks.
They are drastically reduced when you use the Low-Code/No-Code development platform with forms2. We've actually addressed low-code/no-code security issues in a previous article. HINT: low-code/no-code is safer than traditional development!
Manual coding is expensive and complex. It requires technical skill and precision. You introduce risk once you start manually coding your apps.
What if? :
What if a requirement changes?
What if you make a mistake?
What if you need to update your app with new functionality?
What if new users or admins need to be added? Is it secure?
These are questions that can cause costly, time-consuming headaches with manual coding.
The forms2 Low-Code/ No-code platform, on the other hand, is designed to reduce risk.
Insurance and financial industries are just some of the sectors seeing the security benefits of low-code/no-code, especially!
What if a requirement changes?
Once you build with us, you can repurpose existing functionality to meet new requirements and introduce consistency throughout your apps.
What if you make a mistake?
You can also track and manage changes and releases, which gives your team a clear view of what the future looks like for your app. If something goes wrong, you can roll it back with Revision History.
What if you need to update your app with new functionality?
You can scale when you need to and add new functionality at any point.
If you need to update apps frequently to cope with new functionality, this is a sure sign you need a low-code/no-code business app as it's a lot cheaper to do!
What if new users or admins need to be added? Is forms2 low-code/no-code secure?
We're secure. Best of all, you dictate who has access to the platform and ensure governance at every stage. All platform admins, such as the IT department, can restrict and control the connection of external systems and data sources, users and user roles. This means you can completely govern and manage which external accounts are connected to forms2 – whether it's Oracle NetSuite, Salesforce, SQL etc.
As platform admin, you have total control over the 'data sources' area of the platform. This means you can ensure only IT team members or trusted department heads have access.
We're also built on Azure and adhere to Microsoft's best practices for the design and deployment of cloud-based applications (SaaS products).
View our Trust Hub to see why our customers use our platform for safer applications.
4. LCNC development platforms create improved user experiences
Your existing portals, apps or interface can be clunky – let's face it. If you're not making it easy for your employees to do their job, are they going to do it properly?
There are plenty of reasons to consider a no-code platform over traditional business apps. But perhaps the most important reason is that they lead to improved user experiences for your staff.
Business apps built from scratch often rely on a specific format, language, and design, which can make it challenging for users to navigate. While this may work for internal users who have been trained to navigate your apps, but it can alienate staff who don't have the time to learn how to use it.
The forms2 LCNC platform is designed for user experience. It's accessible and easy to understand, regardless of who is using your app. It's also a lot of fun to build with, and thanks to features like automation, skip logic and mandatory fields, the apps you build with forms2 make your workers' lives a LOT easier, leaving them to do what they do best!
We actively encourage new customers to engage their field teams while building, to ensure the UX meets their needs, while the back end meets the needs of the business. It's a collaborative approach so you get what you need out of the app.
You can create consistent UX patterns and elements that your workers are familiar with, such as mobile forms and branding elements, all of which can improve your user experience. What's more, no-code solutions integrate with your existing systems, infrastructure, and tech stack which helps you to deliver consistency across your business – ideal for franchisees, remote teams and contractors.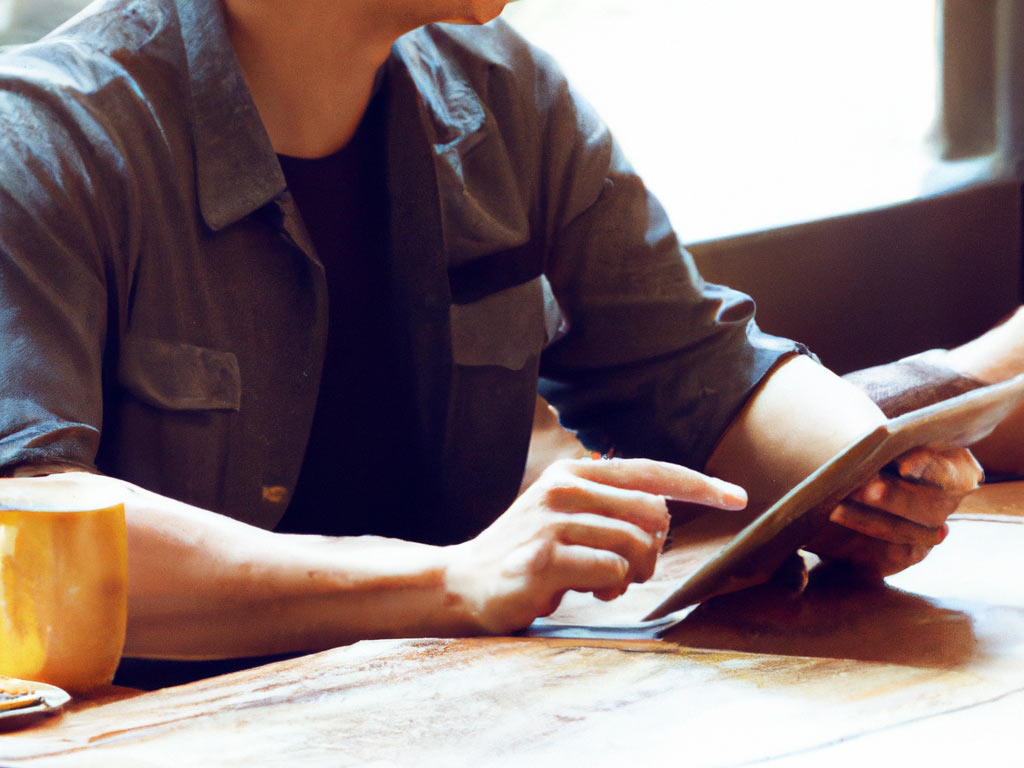 5. No-code platforms make it easier to build apps.
The most obvious advantage of no-code platforms is that they make it easier to build apps.
A LOT easier.
A low-code/No-code development platform (LCNC DP) is a type of software that enables citizen developers to create applications without writing code. In other words, it's a drag-and-drop interface that anyone can use to build an app, regardless of their coding ability.
Building apps from scratch is complex, time-consuming, and resource-intensive. When you factor in the developer costs, the time needed to source qualified engineers, and the testing and implementation time, it's easy to see why many businesses steer clear of apps altogether – the costs seriously start to stack up!
No-code platforms take the headache out of app development by empowering anyone with basic design and UX knowledge, or the willingness to learn, to build apps. This means that you don't have to rely on technical talent alone to build the apps your business needs and can get up and running in weeks, not months. LCNC development also helps solve the skills gap in business, too!
Some of our clients had never touched a low-code /no-code business app before choosing us, and have completely revolutionised their business processes, with the likes of Art Systems saving $40,000 Per year with forms2 mobile forms and apps and The European Camping Group saving nearly $300,000 in admin costs within months of implementing the forms2 platform all with apps they built themselves.
6. Faster time to market – deliver business apps 60% faster
According to Statista, in 2021, 29% of respondents from a global survey indicated that low-code development is between 40% and 60% faster than traditional development.
Where a traditional app may take 8 months, the forms2 low-code/no-code platform can take literally weeks.
Really.
Yes, we all know that building apps from scratch can take time. Manual coding, with all of its complexities, takes time. And hiring the right developers to work on your apps takes even more time. Factor in design and training and you're in for a long journey. But do you have time to wait 8 months while your competitors are embracing the low-code world?
This is a key reason enterprise organisations use low-code/no-code development – you can get your business app built and out the door faster!
The forms2 platform is designed with speed in mind. We've designed the platform to enable non-technical users to build apps without slowing them down. This is citizen development at its finest, as you can use our pre-existing platform and advanced formula engine to build a drag-and-drop business app that suits you, providing the data you need, when you need it.
It's all there for you and as Romain at European Camping Group famously said:
"Using forms2 is like building with Lego blocks"
7. They're built within a sandbox that you will find difficult to break
You can break code. Delete the wrong command and your entire ecosystem goes down.
We've made it easier to revert changes and fix issues with forms2.
If you have an existing app or system that is unreliable, and you have an overenthusiastic IT worker or CEO looking to increase their app or coding knowledge by "playing" with it, you can often do more harm than good. If you change custom code, you never know what's going to go wrong.
The forms2 low-code/no-code platform gives you specific parameters to work within, using a drag-and-drop interface that you can't technically break. This helps reduce the "rogue IT" activities as we host on managed platforms and gives you a safe "digital sandbox" interface that allows you to expand and scale your app while providing a safe way to do it.
Yes, you can code if you like, but with user permissions and Role Based Access Controls (RBAC) only the people qualified to, can. If anything goes wrong, our platform specialists are here to help!
Admins have complete governance, overview and control over what happens on their app.
If something DOES go wrong, we've built in "Revision History" to protect you. This means you can roll back to a previous working version and save money on those accidental development costs that agencies charge for.
When developing or evolving your existing forms/screens, you can enable "test mode" to test changes with a select group of users, without impacting teams on the ground.
Any changes can be quickly rectified
Final thoughts on low-code/no-code
With LCNC platforms like forms2, you automate so much of the development process that it's impossible to ignore. You automate business processes with little to no coding, making it easier for non-technical business users to create business apps that streamline workflows, improve ROI and shorten time to market by up to 10x.
Bottom line: if you care about saving money, improving productivity, beating your competitors to market and creating an app that is almost unbreakable – low-code/no-code is worth your consideration.
Speak to a platform specialist at forms2 and build your own scalable Android, iOS and Windows business apps and mobile forms in hours, not months.
Go from beginner to no-code expert in weeks.
14-day trial. No Fee. No obligation. Try today.
*Standard plan is: $18 / month, per user, when paid annually. View pricing HERE.