We've highlighted 10 Benefits of changing from Paper to Digital Forms with examples from real forms2 users
You're here because you're thinking of changing from paper to digital forms. Welcome! You're not alone and we're here to help!
Forward-thinking businesses like yours are embracing digital transformation with digital forms to create better workflows, maximise productivity, save money on paper and work toward a more sustainable business model – all major benefits of changing from paper to digital forms.
Whether it's better client relationships, servicing vineyard machinery, customer intake forms or creating better warehouse operations, the transition from paper to digital forms is a pivotal one if you want to succeed.
PLUS, everyone uses apps these days as part of their daily routine, so they're easy enough to get used to in our working lives.
Digital forms are the new norm. They're also able to provide better control over your data and customer data, can improve the flow of information and key insights into your business as they can integrate into your tech stack for analysis WITHOUT the need for manual transcription or upload. Steve from the office doesn't need to type out reports on paper forms into a spreadsheet anymore!
Digital forms, accessible via business apps built on the forms2 platform for example, also offer unparalleled flexibility and customisation. If you have a paper form for it, you can do it better in a digital form. And industries are waking up to the benefits of mobile business apps and digital forms . For instance, sectors like construction, healthcare, and hospitality have witnessed the transformative power of these tools. They ensure data capture even in remote locations, offline, and can be tailored to fit any process. And best of all, they're reliable, accurate and assigned to a real person for accountability.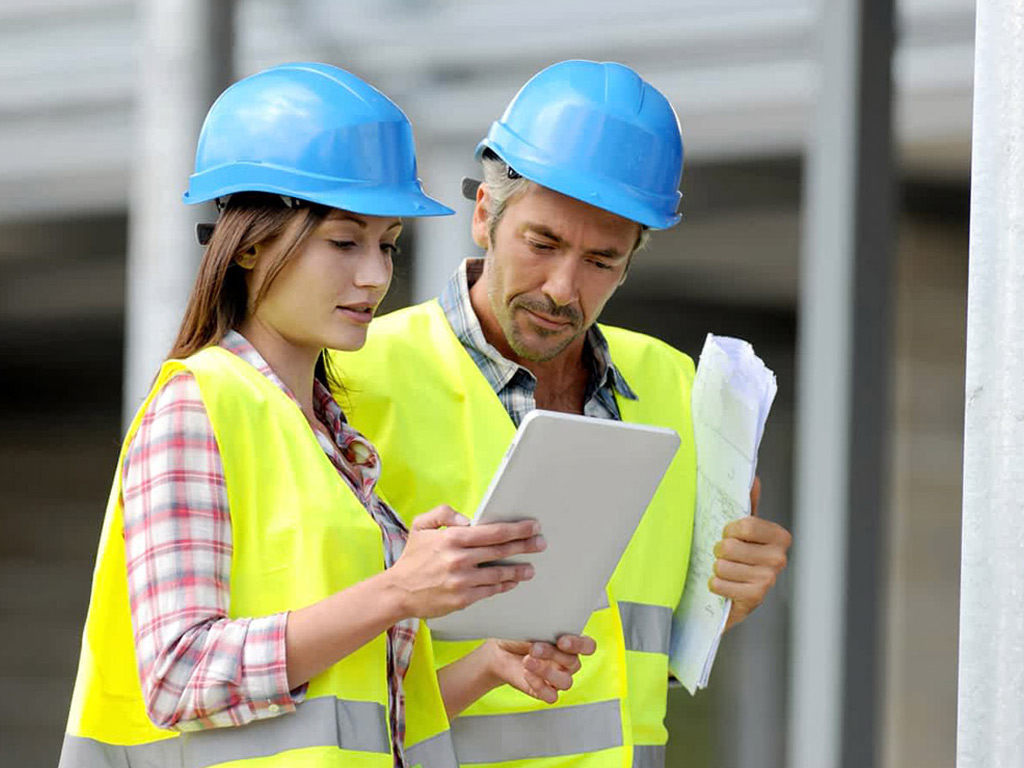 Let's dig into the benefits of changing from Paper to Digital Forms
1. Enhanced Productivity:
Digital forms and data capture apps let you automate workflows, seamlessly integrate with existing systems, and expedite data analysis. The hospitality and holiday park management industries that work with the forms2 platform, for instance, have reaped immense benefits. European Camping Group, by leveraging the forms2 platform, standardized their reporting and data capture processes across 300 sites in Europe, saving a staggering £112,000 in paper and storage costs per yer. To date, that accounts for £1.12 Million saved!
Read the digital forms and data capture app case study here.
2. Data Control & Security:
Manage form permissions, ensuring data integrity. With construction and engineering companies like TD Construction Testing, data security, data integrity and reliability are paramount, as demonstrated by their UKAS certification.
3. Customization & Flexibility:
Design forms that resonate with your specific need. The vineyard management sector has harnessed digital forms to monitor grape maturity, and vine health, and manage harvest logistics. Many different forms, all created and edited on the forms2 platform and pushed out to app users, anywhere, anytime.
4. Cost and Time Efficiency:
Eliminate manual data entry and reduce paper consumption. The real estate and facilities management industries have utilised mobile apps to streamline property maintenance, inspections, and tenant agreements, ensuring efficient operations and reduced environmental impact thanks to paper reduction, and less travel to and from locations. It's one of our major industries seeing growth thanks to using mobile forms and business apps. Part in reason because when you compare traditional development vs low-code development, you're saving nearly £100,000!
5. Data Collection Anywhere:
Capture data online or offline, ensuring no data loss.
With digital forms for data capture, you're no longer relying on handwritten notes, delivered days or weeks after the job has been finished. You can specify the required fields, and as soon as a digital form is filled out, it can be instantly delivered to your back office.
6. Real-time Updates & Collaboration:
Implement form changes instantly and foster teamwork. You can work alongside teammates in a different country thanks to being able to connect your digital forms to Google Workspace within your business app, send forms to field operatives in another city and get instant responses, and get notifications of a job completion in China, when you're sat in a hotel in France.
7. Rich Data Capture:
Incorporate images, annotations, and signatures. Data capture apps for agriculture used by our customers in viniculture, specifically, have been particularly beneficial for vineyard managers, allowing them to visually track vine growth and health.
8. Swift Service Delivery:
Enhance customer experience by promptly sharing completed forms. This was a major benefit for TD Construction Testing as they are now getting tests back to clients the same day. Just watch our data capture app case study video below or check out our digital form and business app case studies here.
9. Secure Data Storage:
Ensure data is legible, securely stored, and easily retrievable. Yes, business apps are safe too! We've covered why low-code apps are safe in detail here.
10. Real-time information:
Digital forms foster better information flow. If anyone updates a digital form, colleagues in the field will be able to work with this new version right away and see updates as soon as they happen. Any time, a user completes a digital form or document, the right person is sent it via email or push notification on their business app, whether it's the back office, a client or the next employee in the chain – ideal for triggering workflows on construction sites when one team can start as soon as the other is finished.
Real-world Examples of Digital Form Implementation
1. Construction & Engineering: The construction sector, as highlighted by our low code trends and statistics survey, emerged as a significant adopter of mobile business apps. TD Construction Testing saved over £30,000 per year, cut admin by 80% and sped up test results for clients delivering tests that would usually take weeks, on the same day! All by using forms2 digital forms and data capture apps – read the full digital forms case study here, and watch the video below!
"Digital forms has saved us over £30,000 per year. It has taken away my most hated part of my job."
Liz Gaskell – HSEQ Manager at TD Construction Testing
2. Warehousing & Supply Chain: Steve at ArtSystems exemplified the effective use of mobile apps in warehousing. By creating a warehouse barcode scanning app and inventory management system on the forms2 platform, they saved upwards of £15,000 per year on lost parts alone.
"We saved around £25,000 a year in terms of administration with mobile forms and recovered nearly £15,000 per year in warehouse mispicks. We now service twice as many calls as we serviced when we started with you. We couldn't have entered the data, we couldn't have lived with the challenges if we hadn't implemented this automation with forms2."
Steve Hawker
Wholesale Distributor – Art Systems
Read the digital forms and data capture app case study here.
3. Hospitality, Travel & Tourism: European Camping Group, Europe's leading mobile home and camping holiday provider saved nearly £300,000 per year by embracing forms2 for their mobile business apps and digital forms. They slashed a whopping £277,000 annually—bidding goodbye to paper storage and fax machines, cutting down admin clutter, connecting international teams, ditching £92,000 worth of paper, and uncovering £90,000 of lost stock each year!
Read the digital forms and data capture app case study here.
Can you afford to wait?
The transition to digital forms is not merely a nod to modernity; it's a strategic move towards operational excellence and environmental responsibility. By adopting these solutions, businesses are not only optimising their operations but also taking significant strides towards a greener future.
Want To Get Started?
Speak to our platform specialists today and let's get you started with a data capture and business app in 2 minutes. We have templates ready for you to try and a team standing by waiting to help you streamline your processes, capture data and automate tasks.
Go from low-code beginner to expert in days, not months.
14-day trial. No Fee. No obligation. Try today.
Try the EASIEST mobile form builder
14-day free trial