We highlight the 9 benefits of data connectors and why data integration in mobile business apps is the key to successful business decisions
"We saved around £25,000 a year in terms of administration with mobile forms built with forms2."

Steve Hawker – ART Systems
That's Steve Hawker Wholesale Distributor – Art Systems telling us how much he saved using mobile forms with data connectors in his low-code/no-code mobile business app.
You can read the case study here.
Heard of data connectors and data integration? Not sure of the benefits?
Let's set the scene and see if this resonates with you:
The Headache
Is your data scattered in different places across multiple apps, paper forms and CRM platforms? Maybe you have databases housing customer data, a CRM with sales data, and Excel spreadsheets with inventory counts. You may be using Google workspace for communication across international teams and you're logging in to multiple platforms like Oracle NetSuite, Salesforce, and SQL manually with a million tabs open on your phone.
You probably also have reports and graphs scattered across your desktop, computer, and phone.
Sound familiar? Have you tallied how long it takes to log in, pull data and mobile bI and then consolidate that data by doing everything separately? We're talking hours and days here – not minutes.
The Solution
What if there was a way to clean up all that mess and get a clear picture of what's going on in your business in real-time? What if you could log in to one dashboard and see everything you needed?
With data integration via data connectors, this is entirely possible! Today, we'll discuss 9 benefits of data connectors and API data integration and how forms2 empowers you to connect all your existing data sources and tech stacks for convenient data recall through solutions integrations you can rely on.
No more embarrassing meetings where you don't have the data to hand! We make solutions integration easy. We help you pull all your Mobile BI into a useful dashboard that will help you make better decisions.
If you're not sure of the jargon, we've got some FAQs for you at the bottom of the page.
Examples of Data Connectors in business apps
Some of the most common data connectors forms2 users install are:
API data integration
This type of data connector allows businesses to connect different software programs– this could be useful in a Lone Worker Protection (LWP) program as developed by forms2 that pulls in weather data for specific locations and communicates this through your business app to field teams based on geo-locations. An API data connector is especially useful for businesses that use multiple cloud-based applications, as it allows them to transfer data securely and quickly so workers are kept safe and have all the information they need in an instant.
We've discussed why API data integration is so important here.
NetSuite to Salesforce Cross Referencing
Data connectors can be used by businesses that use both NetSuite and Salesforce. It allows them to easily transfer customer data between the two programs and use their unique offerings. This is a great tool for businesses that want to take advantage of the CRM capabilities offered by Salesforce while still using NetSuite's accounting features.
Azure Data Integration
Microsoft's Azure Data Integration allows businesses to easily connect to and analyse data from a variety of sources, including Azure SQL Database and Azure Blob Storage. This is a great tool for businesses that want to quickly and easily analyse large amounts of data and a great choice for businesses that want to move to the cloud or expand their business into the cloud.
The forms2 platform is built on Azure and takes full advantage of the cloud infrastructure – it's one of the reasons why we're trusted by worldwide enterprise organizations.
Zapier Data Integration
You can also use data connectors and our API to connect with Zapier via the forms2 dashboard. As Zapier lets you connect your existing apps, you can automate workflows and include data from additional sources in your tech stack. For example, you could connect your data sources, apps and forms to thousands of other apps like HubSpot, Dropbox, SQL and more. When you have new customer details, you can automatically push a new HubSpot record into a Data Source to keep customer lists up to date for your sales team rather than manually add details.
Furthermore, you can automatically add a new task to your workflow whenever you receive emails in Gmail and add or update a HubSpot record with detailed information about a completed customer job – ideal for facilities management where you want to add completed tasks to a Klipfolio dataset.
And they're just 4 examples of the types of data connectors possible with forms2!
What are the benefits of Data connectors & Examples?
The 9 Benefits of Data Integration for Businesses – With Examples!
In short, data integration offers several benefits for businesses, including a 360 overview of data and accurate analysis, which in turn improves the accuracy of forecasting, greater operational efficiency and complete access to your tech stack data via a phone or tablet.
Let's take a closer look.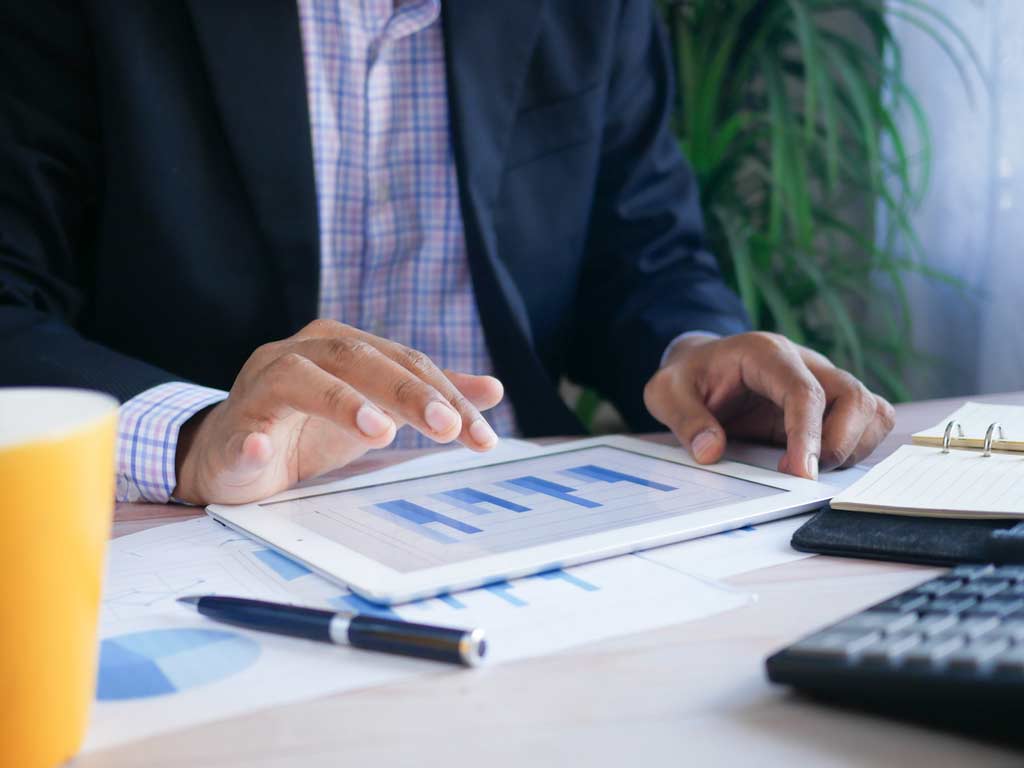 Benefit 1- Improved data analysis
By integrating different data sources, businesses can get a more complete picture of what's going on in their business. This can help them make better decisions about where to allocate their resources and how to grow their business. When you have access to all of our mobile BI in a way you can use, you're unstoppable.
For example, you may be answering the same query for a range of customers without even knowing it. By logging the queries automatically in your tech stack, you can set up your app to alert you when multiple queries with the same issue are cropping up and send out a generic response which could reduce response time.
Benefit 2 – Increased efficiency
When different parts of a business can share information and data easily, it can streamline workflow and make employees more productive.
This is especially useful for franchise owners and field teams in the construction industry. The forms2 platform has been used to create mobile business apps for the construction industry, as illustrated by ART Systems. What field teams found was that they were arriving on site to make installations or repairs to units with incomplete information, wasting time or making incorrect adjustments. The use of a mobile form with data capture ensured that operators and contractors could arrive on site, pull the data from the tech stack and see exactly what needed fixing with a full history behind it.
Benefit 3 – Better customer insights
By integrating customer data from different sources like HubSpot, NetSuite and Salesforce, businesses can get a fully optimised view of their customers' demographics, preferences, and buying behaviour. This can help businesses target their marketing efforts more effectively and increase sales.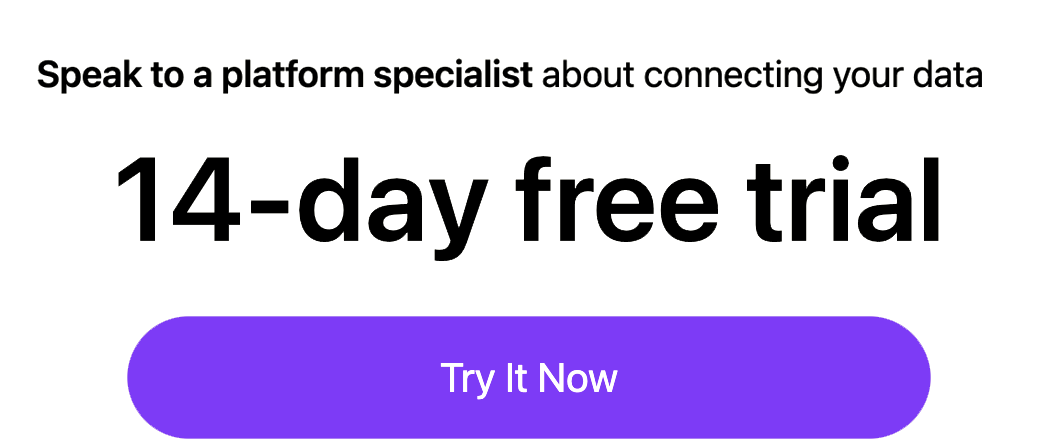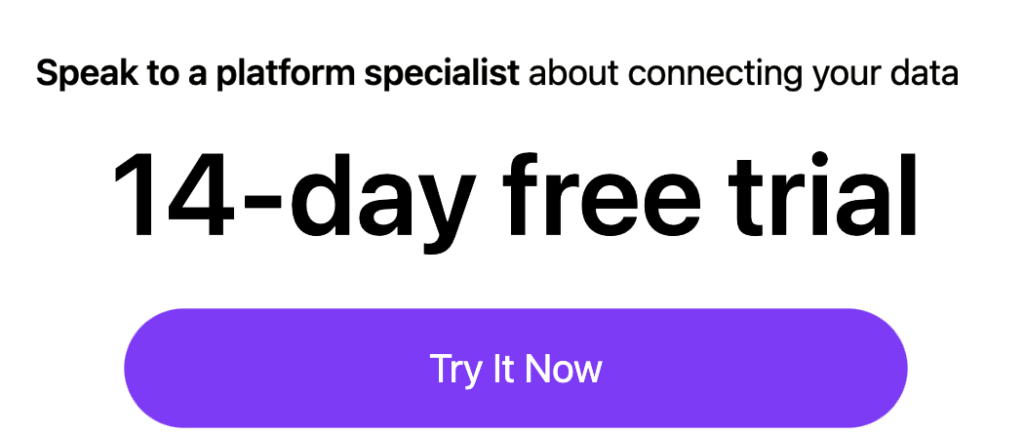 Benefit 4 – Highly accurate forecasting
By integrating sales data with other data sources such as customer data and financial data, businesses can produce more accurate forecasts of future sales volumes and revenue.
This is exactly where the NetSuite and Salesforce connectors come in handy as they allow you to pull accurate data and make the right business decisions, forecast sales figures and optimise the sales process.
Benefit 5 – Improved decision-making
By having access to all the relevant data, businesses can make better decisions based on fact rather than intuition or guesswork.
This was especially useful for Japanese knotweed who used a mobile forms builder and mobile business apps with image submission forms to accurately identify the invasive, destructive plant before stepping foot on-site. This meant fewer call-outs for misleading plants and highly accurate decision-making that ensured customers knew whether or not their property was safe. In addition, insurance firms had a full picture of potential issues and could rely on the data submitted by Japanese Knotweed LTD.
You can read more in our mobile forms and business apps case studies here.
Benefit 6 – Competitive intelligence
Do you need a full overview of what your competitors are charging? How much contractors from different firms are commanding for a day rate? Use mobile business apps to install and connect this data so you can make accurate quotes.
By integrating data from competitor websites, businesses can see what products and services they are offering, and what prices they are charging. If you're a retailer or Amazon seller, you can connect any competitive sales analysis tools (Jungle Scout for example) you have to see how successful your competitors are in terms of sales volumes or site traffic).
You can have the analysis software running somewhere like Jungle Scout or on a local/cloud server and then use the results in a mobile data source like your very own app!
This can give businesses a competitive edge over other businesses in their field/sector – ideal if your customer is suggesting a competitor is cheaper!
Benefit 7 – Enhanced efficiency
API and data connectors are essential for the likes of retailers with warehousing operations, telecoms and facilities management. They provide a full infrastructure overview which enhances efficiency – you know exactly when, where and how a job is supposed to go. From the time of the project, to how many pieces of equipment are needed to get the job done – data connectors and solutions integrations enable this entire overview.
By integrating operational data such as production volumes, shipping schedules, and inventory levels, businesses can streamline their operations and become more efficient in terms of resource usage and cut back where needed, saving money.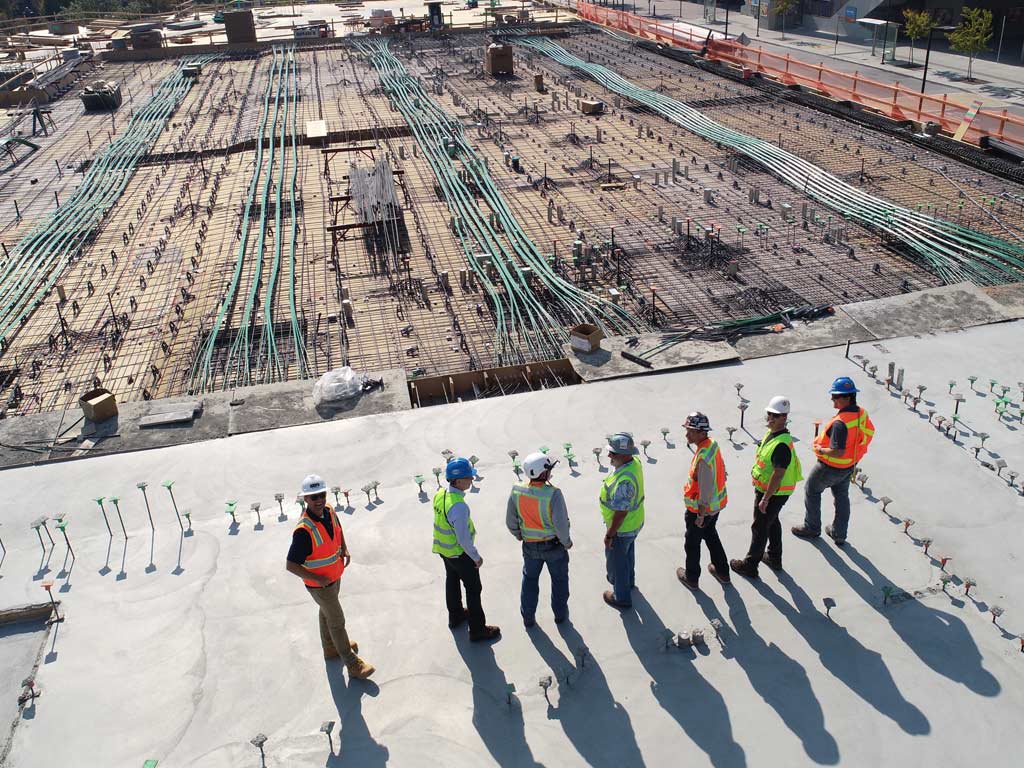 Benefit 8 – Enhanced risk management & assessment
Site safety and employee safety are paramount for business owners and enterprise organisations.
By integrating risk assessment data from an array of different sources or making data input mandatory through a business app, enterprises can identify potential risks earlier and take steps to mitigate them before they cause any damage.
By using data connectors, forms2 mobile business app users could set up their app to filter data specific to site visits. This could be facilities managers being aware of any water damage to the property beforehand or telecom industry workers identifying hazardous materials, electrical malfunctions or dangerous terrain ahead of time.
Benefit 9 – Cost savings
Businesses save time by having their data in one place. This was a major benefit of using data connectors that Steve Hawker at ART Systems enjoyed when they reduced admin costs and call times, resulting in savings of over $40,000 per year in total.
Capturing and analysing data in one place also resulted in over £/$250,000+ per year of saving in admin, labour and stock costs for The European Camping Group.
Where they previously had a fractured method of capturing and analysing data, they used forms2 to build an app and connect their solutions integrations to bring all data into one place, realising that they were losing over £90,000 per year in linen!
Final Thoughts
Data integration and data connectors can offer a lot of benefits for businesses, including improved efficiency, better decision-making, and increased profits. If you're considering integrating your data and developing your own business app, now is the time.
Just make sure you choose a trustworthy, secure mobile form and business app builder such as forms2.
Data gives you a competitive advantage over your rivals. Make sure you're working with solutions integrations that have your best interests at heart.
Speak to a platform specialist today.
14-day trial. No Fee. No obligation. Try today.
FAQs About Data Connectors
What are data connectors in business applications and what do they do?
Application data connectors are what connect applications and enterprise automation platforms like NetSuite, Oracle and SQL for example. These API-based connections provide a secure, automated way of exchanging data through authentication methods — such as two-factor authentication (2FA) and Role Based Access Controls (RBAC). They help ensure seamless connectivity with your business analytics and can set off triggers and automation to streamline workflow and processes across all connected systems.

You can use the data connectors to log customer information on your phone and trigger NetSuite or your CRM platform to automatically log the data or send an email to the relevant team member for follow-up.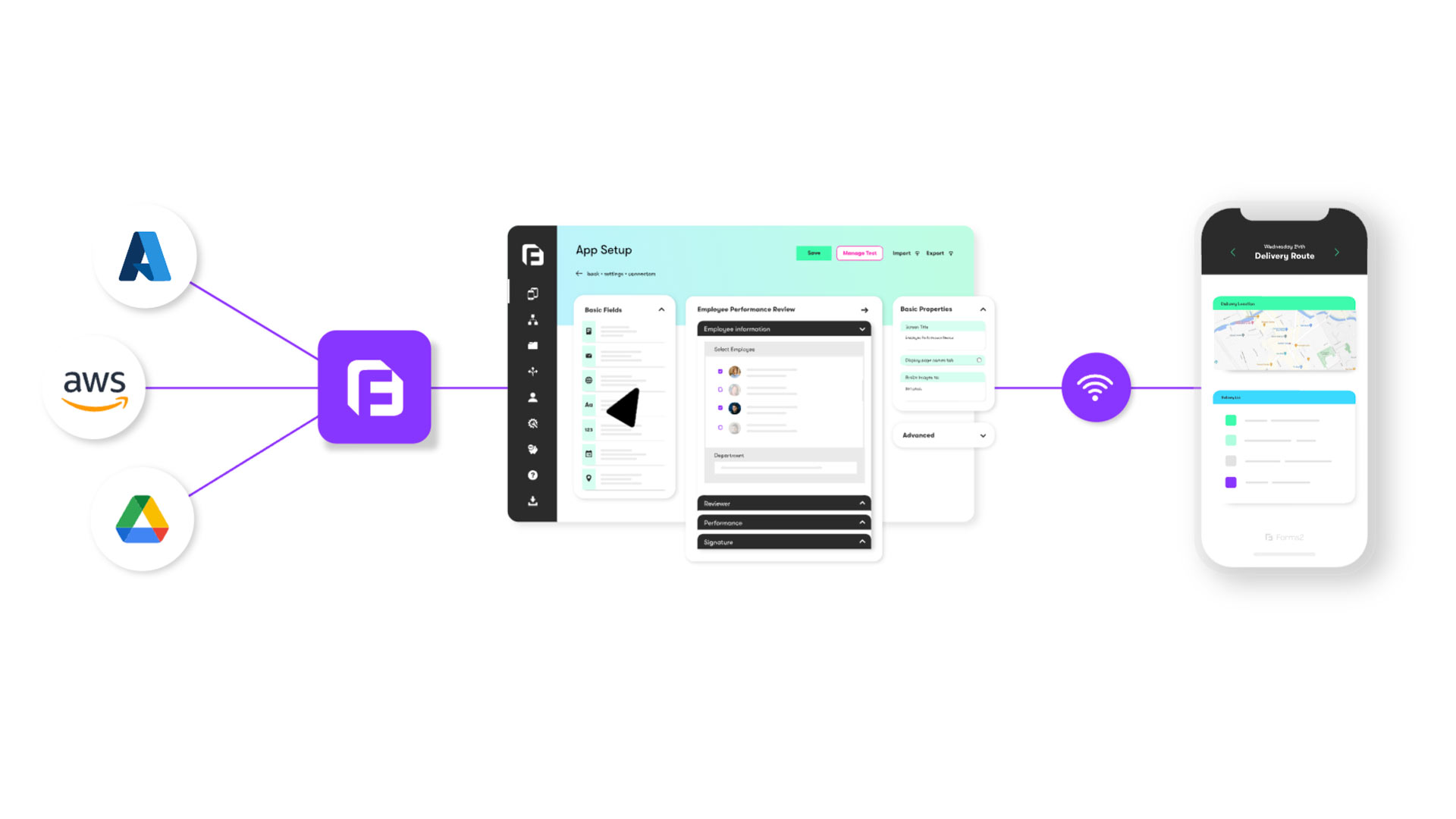 What are connectors for data integration?
Data Integration connectors are ready-made API connectors that enable you to easily connect to and integrate with apps and data sources you use in your business. Connectors can be used to send or receive data to/from tech stacks or databases such as Salesforce, NetSuite and Google Workspace, for example.

This is the same thing, but some people call them data connectors, and others call them data integration connectors or solutions integrations.
Why do I need data connectors and API data integration?
Connectors through API data integration allow access to all of your data in one place.

Data connectors help improve data analysis by providing an easy way to import and export data between different systems and tech stacks that you use within your business. When used in a mobile business app, this helps businesses streamline their workflow by eliminating the need to manually enter data into each system. Data connectors also make it easier to analyse data by providing a single source of truth for all data – everything you need is in one dashboard.

For example, a business might use a data connector to import sales data from its Salesforce system into its NetSuite system. This would allow them to view all sales data in a single place, making it easier to track sales trends and performance rather than opening up two different windows on a computer.

Another example would be using a data connector to import customer data from a CRM system into a marketing automation system or facility management system. This would allow the business to target customers or deal with real-estate maintenance reports based on real-time customer data, rather than outdated or missing information jotted down on a piece of paper.

This data-in-one-place method is one of the key benefits of data integration.
What are solutions integrations?
An integration solution is a dashboard or single screen that collects and allows you to process your business messages and data. Like a megamenu of your business data. Solutions integrations and data integration are all facilitated by data connectors.
5 reasons why you should build a business app with forms2
The forms2 pre-built data connectors are the most economical way of connecting your business to the right data, saving you time and money compared to custom building or outsourcing traditional development.
Save time and money by building your business app with the forms2 drag-and-drop platform.
Quickly and easily integrate data from all of your existing data sources and tech stack.
Spend less time on administrative tasks and more time growing your business.
Transform the way you work with easy-to-use mobile apps that make data analysis a breeze.
Reduce admin costs and find out where you're losing money!
Speak to our platform specialists today about building your own app and connecting your data or sign up for a free forms2 trial, now.
Go from beginner, to low-code expert in days. Not years.
Start making better decisions today. Not tomorrow.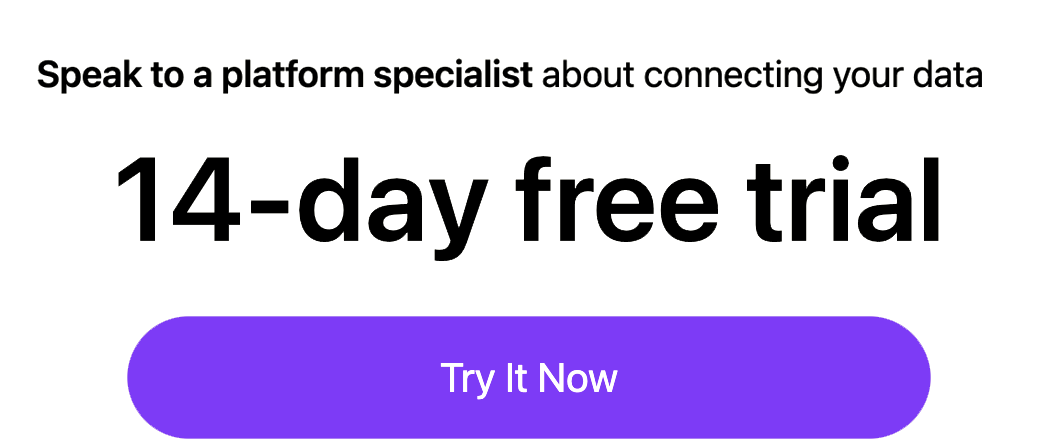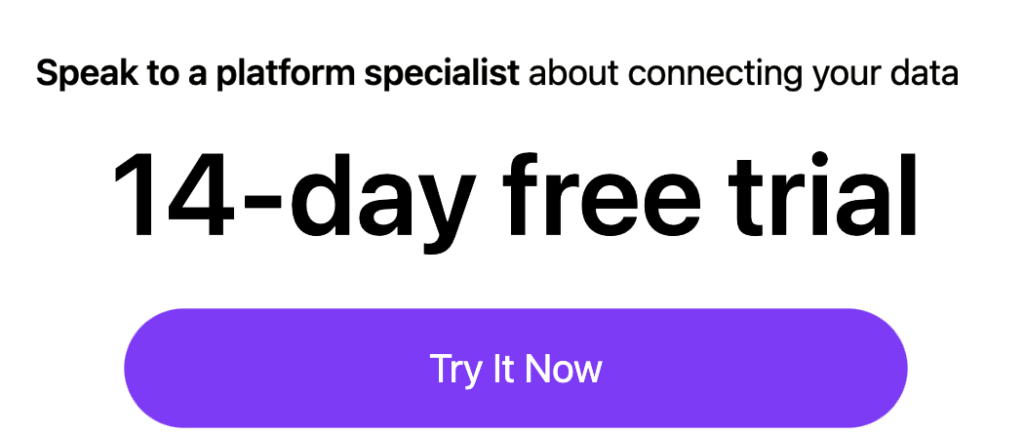 This article was written by a human and fact-checked!