These are the main benefits of going paperless and levelling up with digital forms
If you're not enjoying the MANY benefits of going paperless with mobile forms or digital forms as they're otherwise known, you're wasting money and slowing your business down. There are many benefits of using mobile forms for data capture but today we're showing you how your solution lies in making the change to mobile forms or digital forms, a type of software or technology that not only streamlines processes but also enhances productivity and saves you money.
I'm going to show you the benefits of going paperless with digital forms, including how they save time, improve productivity, and boost your bottom line, but I'll also show you how forms2, a user-friendly and cost-effective mobile form builder is transforming businesses worldwide with real examples from actual forms2 customers with real case studies linked.
The Evolution of Mobile Forms into Business Apps
If you're new to the concept, mobile forms essentially replace your paper forms with digital versions. This transition enables greater accountability, accuracy, and a significant reduction in paper usage, among other benefits. Did you know digital forms help you reduce waste, too?
Today, mobile forms (otherwise known as digital forms) have evolved into full-fledged business apps, facilitating digital transformation and enhancing business processes across industries.
A mobile low-code no code business app can include a variety of components that allow for cross-departmental communication of data and information. It can serve as an invoice generator, signature capture app, or field data capture tool, among other functionalities.
One of the major benefits of an enterprise mobile business app is that it can also include a complete weekly site operating procedure checklist, barcode scanning capability, data analysis, risk assessment, and sales figure forecasting. These different parameters of your business can all feed into your mobile business app.
Mobile forms are more than just filling out a checklist; they're there to facilitate digital transformation from which the entire business can benefit. We know because we have plenty of successful mobile form case studies from businesses who have enjoyed the benefits!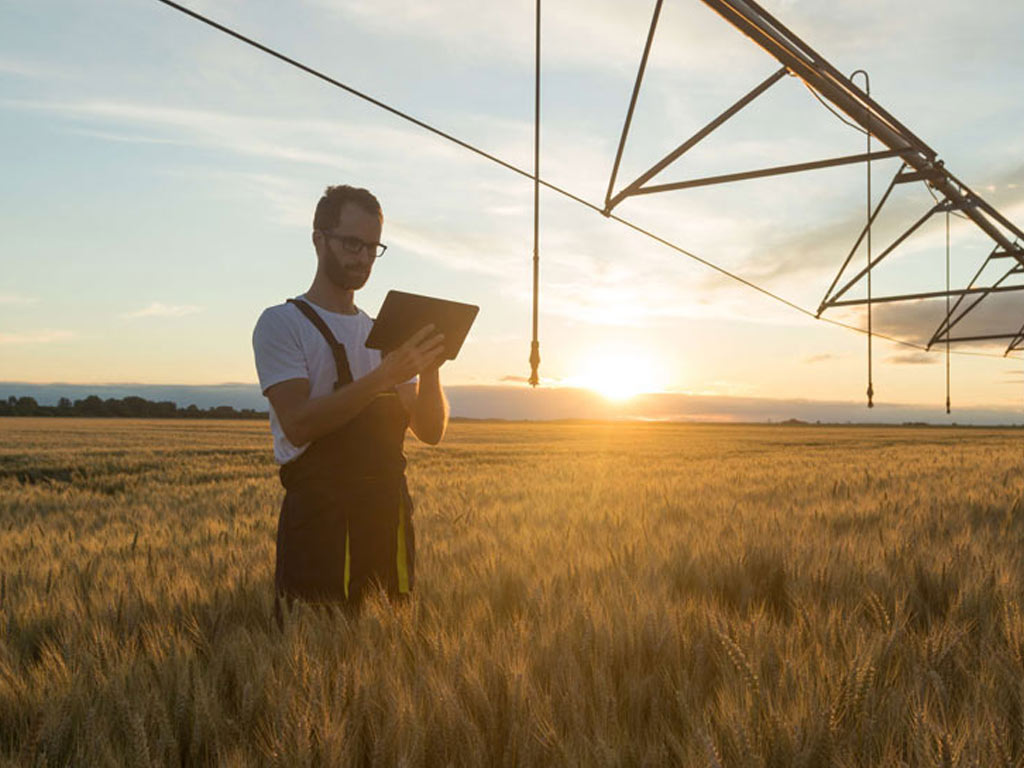 The Hidden Cost of Paper in Businesses
According to Xerox, businesses spend up to 1-3% of their revenue on paper-related costs, including printing, filing, and storage. This is not to mention the productivity drain of managing physical documents. An average office worker is estimated to use around 10,000 sheets of paper annually.
With average IT budgets running at 4-6% of revenue, eradicating the hidden costs of printing can be an instant win for businesses.

Imagine the impact when you transition to digital forms and data capture software (sometimes known as data collection software or field data collection software).
Reclaiming Time with Digital Forms
One of the main reasons businesses shift to digital forms, apart from the financial benefits, is that paper-based processes drain productivity and time, significantly.
If you're in an office, you know paperwork management is a time-consuming process, from completion to filing, and then database entry, something that our mobile form business app customer TD Construction was struggling with. For businesses with remote or field employees, the logistics of getting paper forms back to the office can delay the process – with some customers telling us it can take weeks to get field data back in paper form. By that time, it could be out of date.
Digital forms and a streamlined mobile form system ensure that data is quickly and accurately captured, reducing manual entry errors and speeding up the flow of information within your organisation.
Boosting Productivity with Mobile Form Technology
Collaboration becomes seamless by eliminating paper from your business operations and storing documents in a Cloud database. Employees can access necessary files, emails, and information anywhere, anytime, resulting in improved productivity.
The integration of mobile data capture apps further eliminates delays in completing and submitting necessary paperwork, accelerating workflows and reporting by weeks. As TD Construction recently discovered, they were getting reports back the same day from field engineers.
The Top Benefits of Switching to Mobile Forms and Benefits of Going Paperless
The advantages of eliminating paperwork and transitioning to mobile processes are numerous.
So, how exactly can mobile forms revolutionise your business? Let's unpack this.
The advantages of mobile forms are vast and varied. Here are the 11 key benefits of going paperless that our users have reported back:
Save around 7+ hours per week of admin hours by eliminating data entry.
Save an average of 7+ hours per week of field rep time with a mobile forms solution like forms2 – read our case study here.
Customers achieve a total return on investment from mobile forms within 3 months.
Capture data in real-time, getting it 3-5 days faster.
Save between £20,000-£90,000+ annually from reduced data entry time and paper costs. Read ANOTHER AWESOME case study here.
Invoice jobs twice as quickly when using a mobile forms solution.
Improve response speed to customers, suppliers, or staff by 10x or more following investment in mobile forms.
Amplify compliance by 30%.
Decrease return trips due to incomplete data and forms by 80%.
Enhance productivity by 33% with paperless workflows.
The use of mobile forms significantly reduces the need for paper in the office and the field. This is perhaps the major benefit businesses of any size will feel instantly.
Watch our case study!
Digital Forms ROI Calculator
Let's use our paper-to-mobile ROI calculator available in the forms2 app to work out a cost-saving figure.
If you have:
10 field workers
Filling out 10 forms per week
It takes 10 minutes to fill out each form
The average hourly wage of a field worker (based on £30,000 per year) is £15
It takes 10 minutes for your back office to then process a form
The average hourly wage of an office worker is (based on £30,000 per year) is £15
You are spending and using:
You're spending £2,208 on average per month on paper costs
Using 722 hours per month
The estimated cost of a standard forms2 plan for 10 users is £160.
By using a mobile form builder available on the forms2 platform you could be saving:
As you can see with this quick calculation, you can save £2,048 per month (with a standard forms2 plan). Overall that equates to a saving of £24,576 per year. And that's for a SMALL business with 10 employees!
What could you do with an additional £24,576 per year in your business? Another member of staff? Additional equipment?
By using a mobile form builder available on the forms2 platform you could be saving:
£ 2,048 in business costs straight away!
Why forms2 is Your Best Choice for Mobile Forms
forms2 is a cost-effective, user-friendly mobile form builder that can revolutionise your business operations.
Let's explore why:
Ease of use: forms2 has an intuitive design that's easy to navigate, making the transition to digital forms a breeze.

Cost-effective: With forms2, you can save money by reducing paper, printing, and storage costs, not to mention the hours saved on manual data entry.

Fast and efficient: forms2 allows for real-time data capture and submission, speeding up workflows and enhancing productivity.

Scalable: As your business grows, forms2 can easily adapt and scale to meet your needs.

Secure: forms2 ensures your data remains secure with robust security measures in place – we take security VERY seriously! And yes, mobile business apps are safe.

Supports remote work: Given the current global shift towards remote work, forms2 enables your employees to access and submit forms from anywhere.

Cheaper than traditional apps: low-code/no-code vs traditional development is way cheaper – in fact you can enjoy a $99,700 saving* when you choose low-code/no-code with forms2.

Ready to make the switch? Start your FREE trial and journey with forms2 today.

From improving bottom-line performance to enhancing employee productivity, the shift to mobile forms is quick, and fuss-free, able to meet the demands of global organisations with minimal downtime. Make the most of digital transformation with forms2, and start achieving your potential today.
But don't just take our word for it – read our mobile forms and business apps case studies and testimonials here.
Try the EASIEST mobile form builder
14-day free trial