When you choose forms2, you choose sustainable practices – this is 5 ways mobile apps and digital forms reduce waste and help you create a more sustainable business
If you're reading this, you're wondering whether digital forms reduce waste, reduce your environmental impact and reduce greenhouse gas emissions. Spoiler alert: they do.
If you're a modern, forward-thinking organisation, you're undoubtedly placing a growing emphasis on sustainability, reducing waste where you can and transitioning to a paperless company as much as possible.
Just like you, sustainability is key for us here at forms2, and we're proud to partner with the Eden project helping plant over 60,000 trees – 1 for every forms2 user.
More and more companies are choosing mobile forms, digital forms and low-code no-code mobile business apps, especially those offered by us here at forms2, as they want to be at the forefront of sustainability and creating more eco-concious work practices while reducing the use of paper documents. Of course, sustainability is one of the main benefits of going paperless but there are so many more environmental benefits to choosing a digital platform for business apps and digital forms.
Digital solutions, like digital forms, are helping businesses set and achieve their sustainability targets with unprecedented ease without relying on the paper industry.
Do Mobile Apps and Digital Forms Reduce Waste?
Yes. Mobile forms and data capture apps reduce waste, and help reduce carbon and greenhouse gas emissions because you use less paper, and use less fuel because you're travelling less to the office. Businesses that use digital forms and go paperless can save around £30,000, improve data capture, but also help create a greener, cleaner environment while reducing unnecessary waste.
Let's explore 5 ways mobile apps and digital forms reduce waste, drive operational efficiency and also promote eco-friendly practices.
5 Ways Mobile Apps and Digital Forms Reduce Waste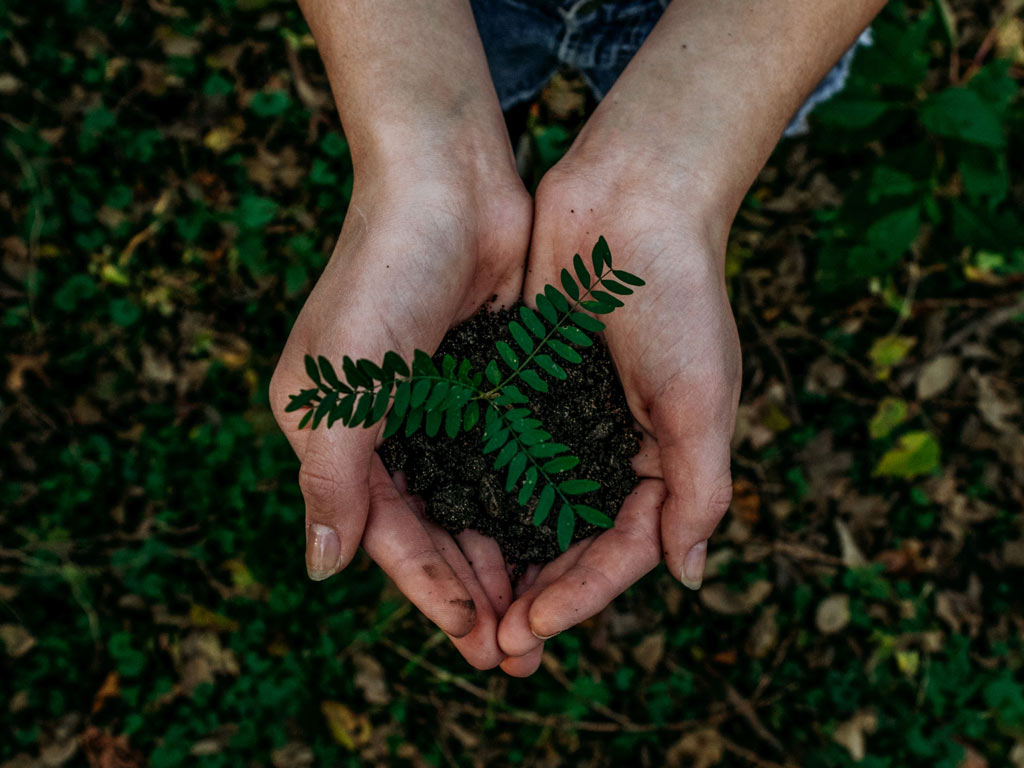 1. Paperless Operations: From Paper to Digital Forms
Digital forms are the fastest way to reduce paper waste in business. The first step toward an eco-friendly business model is eliminating paper waste. With a low-code no-code mobile form and business app builder like forms2, businesses can digitize their processes, aiming for a completely paperless workflow. This not only reduces a company's carbon footprint but also brings about phenomenal savings.
In the past decade, forms2's customers have collectively saved thousands of trees each and every year, reducing carbon dioxide output by considerable amounts. Of course, financially these businesses have saved millions by simply eliminating paper forms in their operations, too.
Transitioning to mobile solutions, digital forms and mobile business apps including data capture apps, instead of paper-based storage with the forms2 platform drastically reduces paper consumption. This shift doesn't just save trees; it also cuts down on the carbon emissions, water and chemical use associated with paper production and disposal. Digital forms reduce waste in business drastically!
As seen in sectors like hospitality and holiday park management which are industries seeing incredible growth thanks to mobile forms the move to digital forms can lead to serious savings in paper. For instance, European Camping Group, by adopting the forms2 platform, saved a staggering £112,000 per year in paper and associated storage costs alone. That's a whopping £1,120,000 in the 10 years they've been using forms2 for their data capture apps. You can read more in our mobile forms and data capture app case studies.
2. Streamlined Logistics: Saving Fuel and Time
An often overlooked aspect of sustainable business practices is the reduction of unnecessary travel where possible. Field teams frequently spend way too much time on the road, especially when it comes to delivering paper forms to the office. This not only ramps up fuel costs but also translates into more hidden expenditures, like vehicle maintenance, insurance etc.. More time on the road implies less time on job sites, negatively impacting productivity.
By leveraging the task and job dispatch feature of forms2, businesses can send digital forms directly to field technicians' mobile devices. This eliminates the need for multiple office visits to pick up work orders, allowing quick transitions from one job to another. One of the main benefits of using digital forms and electronic job sheets for task and job dispatch!
Real estate industries and facility managers, for instance, can leverage mobile apps to streamline property maintenance, inspections, and tenant agreements, ensuring efficient operations and reduced environmental impact through less travel. Just another way that digital forms reduce waste!
Our customer TD Construction Testing drastically reduced the number of trips from field to office thanks to implementing digital forms.
3. Precision in Equipment Inspections
Farming, agriculture, engineering, construction, fleet management – any industry that has heavy machinery or vehicles will need robust equipment checks and inspections. But any maintenance worker will tell you that if something is looked after, you'll have far fewer problems! Mobile solutions like digital forms guarantee accuracy and efficiency in these inspections as you leave almost zero room for error.
Digital forms, with features like multimedia attachments, timed alerts, reminders and required fields ensure comprehensive documentation is associated with any equipment.
Moreover, mobile solutions help ensure ongoing equipment health by automatically notifying field workers of upcoming inspections – and managers can ensure that reminder doesn't go away unless the inspection has been completed, with proof!
For the construction sector, mobile business apps have been a major benefit. As per our industry survey on low-code trends and statistics, construction industries were among the top adopters of mobile business apps and data capture apps, leading the low-code no-code trends.
4. Swift Response to Environmental Challenges
In sectors like warehousing and supply chain management, quick reactions to challenges can make all the difference. Mobile solutions and environmentally friendly digital documents enable teams to document incidents promptly, ensuring timely remedial actions. Digital forms facilitate instant reporting, expediting decision-making processes.
For instance, ArtSystems, by leveraging the forms2 platform, saved upwards of £15,000 per year on lost parts alone, showcasing the efficiency and sustainability benefits of mobile solutions. Read more.
5. It's cheaper than paper!
Contrary to popular belief, being environmentally responsible and strengthening your bottom line are not mutually exclusive goals. A single change, such as adopting digital forms, can contribute significantly to your green and sustainability initiatives while saving money. Again, digital forms are the fastest, easiest, most cost-effective way to reduce paper waste in business.
We've discussed how mobile forms can reduce paper costs in the benefits of mobile forms for data capture article. A quick calculation shows us that with 10 workers filling out 10 forms per week, you're spending £2,208 on average per month on paper costs and using 722 hours per month on wasted admin.
With forms2 you could actually be saving £2,048 per month. Which is £24,576 per year. Just by using electronic job sheets instead of paper forms. Imagine what you could do with that extra budget for your business!
In fact, Art Systems skyrocketed productivity by clawing back 7.5 hours a day, 1875 hours per year and saving upwards of £40,000 per year on average with a combination of mobile forms, electronic job sheets and business apps while becoming a more environmentally friendly business. View the forms2 mobile forms and business apps case studies here.
Here at forms2, we have always championed the cause of sustainability. Our commitment is evident and recognised by the Eden Project. So we're proud to say we partner with forward-thinking organisations like yours who want to create a greener planet for future generations.
If you're wondering whether digital forms reduce waste – yes they do. Is paperless better for the environment? Yes, it is.
All industries are embracing the change to digital forms and mobile business apps, and seeing real growth because of it. From hospitality to construction, real estate to warehousing, the transformative power of mobile business apps is undeniable as they just make workflows better, easier, faster, and your business more profitable. By adopting these solutions, businesses are not only optimising their operations but also taking significant strides towards a more sustainable future, and we're proud to be part of that journey.
Discover more about how forms2 champions sustainability and can revolutionize your business operations here.
Ready to make a positive change? Speak to a platform specialist at forms2 and build your own scalable Android, iOS and Windows business apps and mobile forms in minutes not months. Reap the benefits of digital transformation today, start saving money and let's make a greener future, together.
Ready to make the switch and reduce paper waste in your business? Start your FREE trial and journey with forms2 today.
Try the EASIEST mobile form builder
14-day free trial