Toolbox talks forms for construction keep you compliant, make it easier to communicate essential health and safety details and allow you to digitally prove you've done your job.
In the construction industry, toolbox talks are extremely useful – no, they're essential especially when you want to ensure that everyone on the job site is up to speed on safety rules, protocols and preventative measures. Toolbox talks help instil best practices and allow employees to ask questions and make suggestions in a safe environment.
But you know this…That's not why you're here.
You want to know what the main benefit of switching your paper toolbox talks to paperless, digital toolbox talk forms.
Right?
But you also know the pain points I'm about to hit here:
Paper toolbox talks don't get filled out
You don't have time to fill out paper toolbox talk forms when the job is on a tight schedule. Whether it's residential or commercial construction, you're against the clock.
No one needs a long, drawn-out safety meeting and laborious forms.
If it's raining, the paper you're using can get damaged. It can get lost in your truck or filed incorrectly. Or not at all.
But, if paper toolbox talks don't get filled out and someone is injured – you're liable.
Yes, they're a drag to fill out, take too long to print and sign and can get lost when someone "forgets" to file the paperwork. Getting physical signatures takes a long time, and you can't prove a safety video or PDF has been read.
This is why digital, paperless toolbox talk forms for construction are essential. Accountability and compliance is one of the major benefits of digital toolbox talks,
They're easier, faster and more compliant.
Best of all, you can fill them out in all weather (as long as your device is waterproof!), and they're digitally processed in seconds, and filed directly into your tech stack.
Benefits of using digital toolbox talks forms for construction
In a nutshell, the main benefits of using digital toolbox talk forms in the construction industry are automated compliance, instant data capture, and customisable paperless forms, they're easier to fill out and cause fewer admin hassles.
Need more benefits of paperless toolbox talks? Let's look closer.
You can get safe-to-work permits signed off instantly, digitally.
You can prove that someone is safe, qualified and authorised to do the job as you have their data in front of you and can check valid JHAs
You can embed safety videos in invite-only forms that log view time, length and completion.
You can automate and use logic to skip through irrelevant points and access relevant ones
You have access to up-to-date safety protocols as required by OSHA, and HSE for example, in your hand, automatically updated by the back office ahead of the meeting
Digital Toolbox Talk forms are the way of the future for construction firms and workers.
Construction is an industry seeing the benefits of digital transformation as they're using digital toolbox talks to streamline safety.
Making use of digital forms to record discussion topics, attendees and notes can be of great help in improving the efficiency of Toolbox Talks while also ensuring they get documented.
With digital forms, you can quickly generate and distribute Toolbox Talks straight from your mobile device, saving you valuable time and increasing productivity. Plus, completed forms can easily be routed to supervisors or uploaded to connected tech systems, giving you greater visibility and control over your projects. Digital forms also improve communication and collaboration among team members, making it easier to track compliance and ensure regulatory requirements are met. This is a key benefit of digital toolbox talks forms.
For £/$18-$/£25 per month you can create HIPAA and GDPR-compliant mobile forms, and legally binding paperless toolbox talks for construction – which saves you 20 hours a month if you do safety talks each day.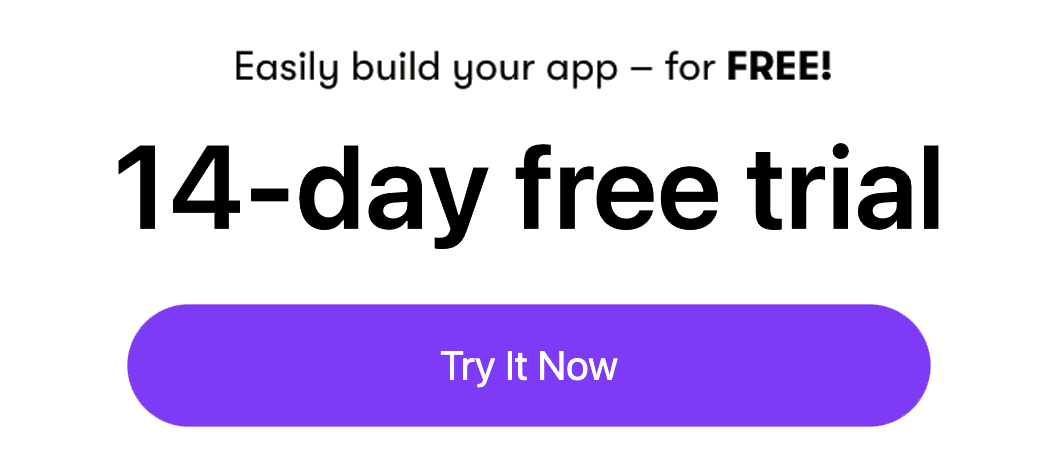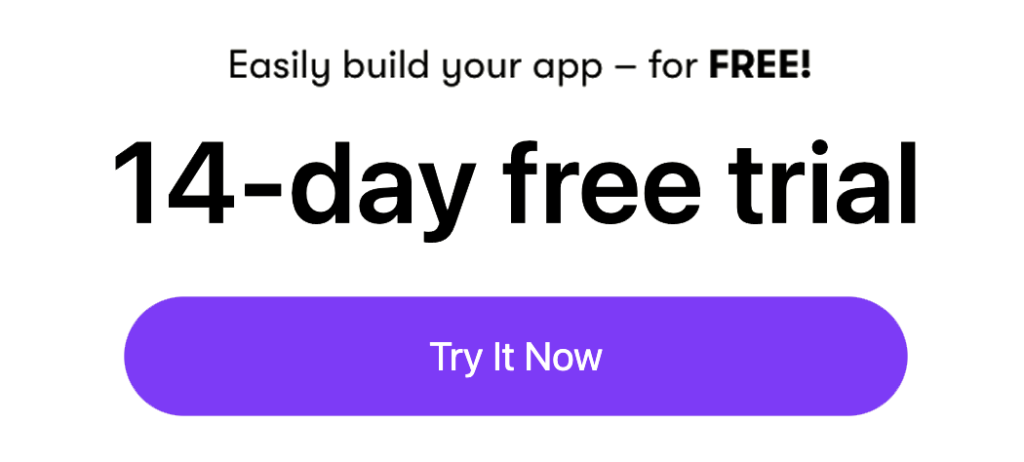 Here are 7 ways to benefit from Digital Toolbox Talks in Construction, both in on-site and in the back-office:
1. You Don't need to gather in person
Getting everyone onsite, together for a meeting is tough.
With digital toolbox talk forms, you can ensure your team is informed of all safety protocols and alerted to all necessary PPE for example, at all times. Simply send a Task to the Toolbox Talk forms to job site personnel ahead of time, and employees can easily sign and submit the forms digitally.
This streamlined workflow allows your team to confirm that they have reviewed the topics covered in the Toolbox Talk without needing in-person gatherings. So, whether your construction team is on-site or remote, digital forms make it easy to keep everyone on the same page and ensure that all necessary safety and regulatory requirements are met.
This is perfect for construction companies with multiple vendors and multiple sites.
2. Enforced data capture Logic and checkboxes
Getting forms filled out correctly on construction sites is a nightmare. Missing information can be hazardous, especially if you don't know who is onsite, when the job is scheduled for and if they are qualified to do the job.
With paperless toolbox talk forms, fields can be made Required.
By making form fields Required and dynamically changing colour, or skipping to the next appropriate question in response to input data, missing information can be easily identified and captured before the digital toolbox talk form is submitted.
With digital forms, attendees' names, job site locations, and the foreman's signature can all be easily captured, reducing issues and improving the efficiency of your construction site.
Enforced data capture is a one of the key benefits of digital toolbox talks. You are filling out EVERYTHING you need to.
3. Automated Compliance
Digital toolbox talks can be programmed to ensure compliance with international safety laws like OSHA and HSE, ensuring that supervisors, foremen and workers receive the most up-to-date safety information and that the company is meeting its legal obligations. This can reduce the risk of costly fines or legal issues further down the line. You're always compliant because you have a digital record of the meetings, the toolbox talks, who is in attendance and a digital signature to prove the toolbox talk has been conducted, completed and understood!
You can create HIPAA and GDPR compliant mobile forms in seconds.
4. Data Capture forms for construction made easy
Digital toolbox talks can capture important data such as attendance records, common questions and safety incident reports, almost automatically – simply tap a checkbox and your paperless toolbox talk goes to the back office – no filing needed. Everything is instantly pushed and filed in OneDrive, Dropbox, Google Drive, etc, with the user's name, site and completed date. All for super easy reference when needed.
Supervisors and managers can use this data to track any health and safety trends/common queries/issues and identify areas for improvement, allowing for more targeted safety training and proactive risk management. This is a major bonus as you are always ensuring you're reporting and acting on issues immediately, with complete compliance.
Your entries could be added to Microsoft PowerBI connectors or BigQuery automatically. Allowing for instant, up-to-the-minute live reporting and trends. Just one of the benefits of data connectors in mobile forms!
5. Staff are up to date
For legal and insurance reasons, you need to prove you have trained your staff on health and safety protocols. But you don't have time to educate them manually.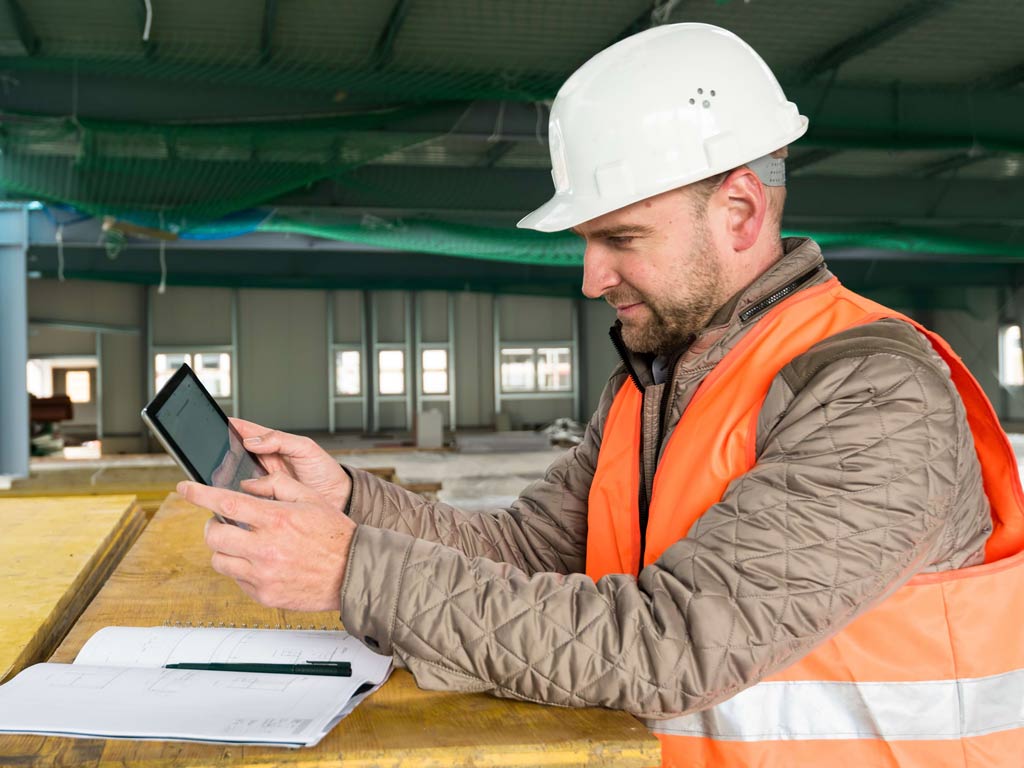 With digital toolbox talk forms, you can easily embed safety videos within a task and send it to the safety officer or worker devices, allowing workers to watch and confirm they have viewed it by signing a form linked to the video. All the information can be collated in a single location in your tech stack – like a Google doc, google sheets, SharePoint, or Netsuite for example, with a checklist of the date, time, and worker name.
If you need staff to read a PDF and sign it, digital forms allow for text and pictures to be embedded within a screen, making it more interactive. Videos can be linked out to a website, and back-office personnel can confirm that staff have viewed the document and video before allowing them to work.
By using digital paperless Toolbox Talks, you can ensure that your staff stays up to date with international safety protocols while also streamlining your workflow.
Accessing your Mobile BI and creating mobile forms that staff can use and understand quickly, may just save their lives.
6. Choose only qualified or certified workers
If workers fail to watch embedded safety videos or if the links expire in the toolbox talks you've sent out, they may not be permitted to work until the proper training has been completed.
Supervisors can select tasks for preferred contractors on a job and have access to completed safety forms via connectors and data sources. Workers who have not completed the required training can be flagged as unsafe to work, depending on how the system is set up. By using digital paperless Toolbox Talks, you can increase compliance with safety protocols and minimise the risk of accidents and injuries on the job site.
Completed talks get recorded in SharePoint or Netsuite, or directly to a platform data source. That data source of completion is then referenced when setting up the job site and assigning staff.
You only work with preferred contractors with proof of CSCS, CSCS Affiliated Schemes (or equivalent)!
6. customisable Forms
Digital toolbox talks can be customised to meet the specific needs of a construction site, project, or even individual workers. This can include adding specific safety procedures or forms that need to be filled out, allowing for more targeted and efficient safety training. You can create your own customisable digital toolbox template in your business app, rather than using someone else's that's not fit for purpose.
Best of all, you can create specific paperless toolbox talks that are sent out to specific devices. For example, you may have a safety officer speaking with electricians one day, and bricklayers the next. You can generate customisable digital toolbox talk forms for each specific industry, sector or trade, in a matter of seconds.
7. Easier to Fill Out
Digital toolbox talks are 10x easier to fill out than paper forms, as they can be completed on a computer, tablet, or smartphone. This completely eradicates the time and effort required to complete safety forms and construction toolbox talks manually, making it easier for workers to stay compliant with safety protocols and just get the job done!
No one wants to sit around filling out forms all day on-site! Digital paperless forms for construction toolbox talks make it so much easier.
When thinking about how to write a toolbox talk for construction, we want to make it as easy as possible for you. That's why we've made the easiest, most user friendly mobile forms and business apps for the construction industry.
Connect your digital Toolbox Talk forms to forms2
forms2 is the best low-code/no-code digital platform for managing your construction industry digital toolbox talks. With forms2, you can create custom, digital forms and questionnaires for your team members to fill out before the toolbox talk begins and get to work quicker.
Everyone is prepared for the toolbox talk
There's no confusion about what needs to be covered
Accurate data is collected then and there
You can set up reminders for the next one
Pain free – get through your toolbox talk in half the time
Use a cloud-based platform that helps to build a culture of safety and provide safety teams with the tools needed to drive change.
Use forms2 starting at just £/$18 per month.
It's a win-win!
Speak to a platform specialist today about increasing safety on your site. And check out the Top Toolbox Talks FAQs our Construction clients ask us when building paperless toolbox talks with us!
14-day trial. No Fee. No obligation. Try today.